June 1, 2017 9.06 am
This story is over 54 months old
Watch Red Arrows perform dramatic new display for 2017
After months of training the Red Arrows' 2017 display season is officially getting underway, and to celebrate, colourful display changes have been made. Earlier this week, the Royal Air Force Aerobatic Team was formally awarded its Public Display Authority (PDA). It marks the start of the 53rd season for the team, which aims to showcase…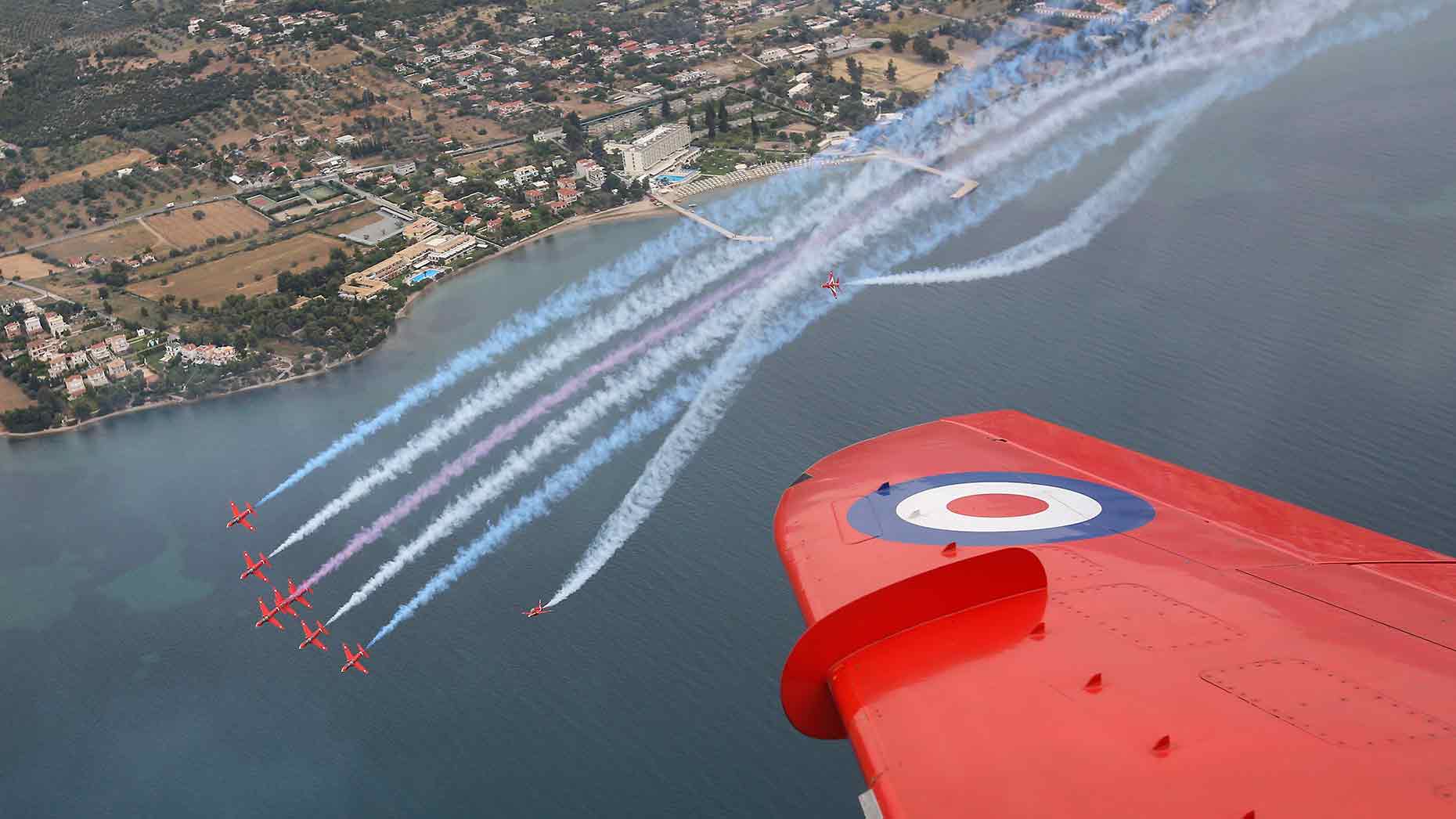 After months of training the Red Arrows' 2017 display season is officially getting underway, and to celebrate, colourful display changes have been made.
Earlier this week, the Royal Air Force Aerobatic Team was formally awarded its Public Display Authority (PDA).
It marks the start of the 53rd season for the team, which aims to showcase the excellence of the Royal Air Force and represent the United Kingdom.
The Red Arrows' nine fast-jet pilots are expected to perform more than 60 displays, involving precision flying, in front of millions of people across the country and overseas this summer.
Leading the team for his third and final year will be Red 1, Squadron Leader David Montenegro.
Squadron Leader Montenegro is responsible for all aspects of the display, from running the training programme to creating the show routines, which change every season.
He said: "More than six months of preparation, training and teamwork goes into a Red Arrows season and the award of Public Display Authority is a milestone moment for the entire Squadron.
"This year we have added some colourful changes to the display, for example, our Wall arrival will involve our signature red, white and blue smoke.
"After the favourable comments about our first season flying Tornado, we have adapted the manoeuvre so that the formation will now twist in front of the crowd, with Reds 8 and 9 rolling around the lead section's smoke.
"The finale to the entire display will be the Infinity Break, a manoeuvre not flown for several seasons and involves Red 1 creating an infinity sign before we split as a formation."
The Red Arrows will return to the UK on Friday, with the 2017 team's first UK appearance being a display at Torbay on Saturday.