July 10, 2017 9.41 am
This story is over 76 months old
Brothers turned on firefighters mid rescue in Spalding
Two brothers turned on firefighters who were trying to rescue their mother from her blazing flat, Lincoln Crown Court was told. Jason Dodd and Simon Harrison were aggressive and threatening towards the firefighters who answered a call to deal with a fire at the property in Holyrood Walk, Spalding. Dodd went on to produce an…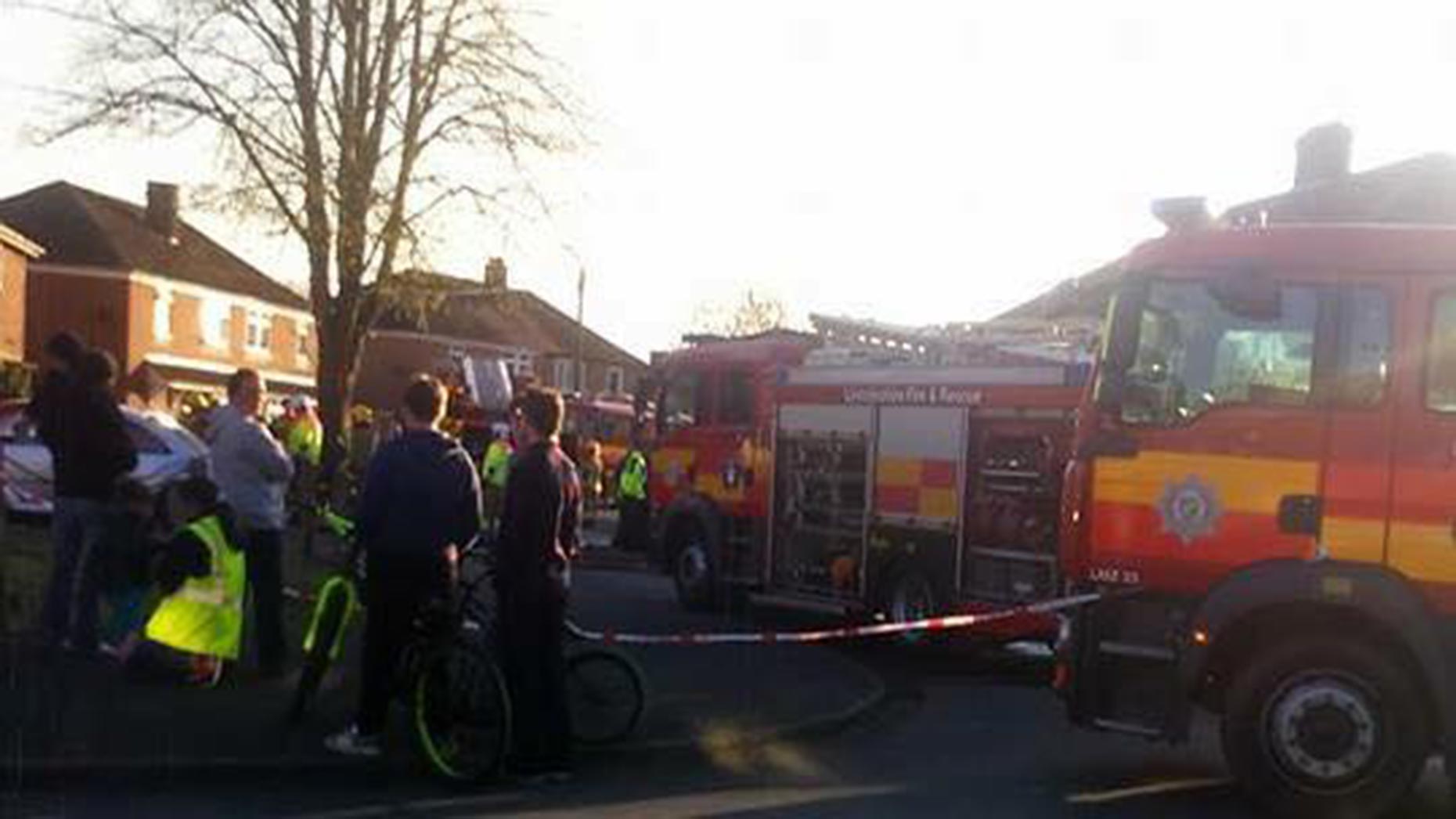 Two brothers turned on firefighters who were trying to rescue their mother from her blazing flat, Lincoln Crown Court was told.
Jason Dodd and Simon Harrison were aggressive and threatening towards the firefighters who answered a call to deal with a fire at the property in Holyrood Walk, Spalding.
Dodd went on to produce an air pistol which he pointed at fire fighters threatening to shoot them before he was over-powered by neighbours who came to the assistance of the fire crew.
Dodd, 23, of Holyrood Walk, Spalding, admitted charges of affray and possession of an imitation firearm with intent to cause fear of violence as a result of the incident on April 10 this year. He was jailed for 16 months.
Harrison, 24, also of Holyrood Walk, Spalding, admitted using threatening words or behaviour. He was given an 18 month community order with a 20 day rehabilitation activity requirement.
Recorder Paul Mann QC, passing sentence, told them: "You were both obviously under the influence of drugs.
"These fire officers were doing their best to deal with the fire at your mother's flat. You were intent on stopping them doing their job and you did actually delay them from attending to a serious fire."
Addressing Dodd he added "It may only have been an air pistol but it looked like a real firearm."
Mark Watson, prosecuting, told the court "The complainants are firefighters. They were called out to a fire in a block of flats in Spalding.
"They were trying to deal with the fire which was becoming increasingly more serious. One of the occupants was said to be still in the burning property.
"They were subjected to threats and physical violence by Dodd and his brother Simon Harrison.
"The defendants started to push at the fire officers and grab at them. They were shouting and swearing.
"One of the fire officers rescued the mother and brought her outside to give her treatment. The defendants didn't even allow that to take place.
"They started throwing punches. One of them grabbed a fire officer around the throat as he was trying to administer treatment.
"At one point Dodd disappeared. He returned. He was brandishing the weapon. It appeared to be a real firearm."
Mr Watson said that Dodd confronted fire fighter Louise Thornton.
"The defendant was aggressive to her getting into her face.
"She told him to go away. Dodd punched her to the nose causing her nose to bleed.
"The fire was getting worse.
"He was six to seven feet away from her. He pointed it directly at her head. He was threatening.
"She described it as a surreal moment. She believed that it was real and that she was going to be shot."
Mr Watson said that neither of the brothers was responsible for starting the fire in the flat.
David Eager, for Dodd, described his client as a troubled man
"He hadn't come out of his own home for two years before this. He sits at home playing on his X Box, drinking and smoking cannabis. That is his entire life."
Neil Sands, for Harrison, said he played a lesser role than Dodd and was not involved in the firearms incident. He said his client had no previous convictions.