July 13, 2017 10.35 am
This story is over 53 months old
Kids visit Lincolnshire farm as part of Warburtons initiative to learn about the countryside
A Lincolnshire farm opened its gates up to primary schoolchildren in an initiative set up by well-known bakers Warburtons. Year 6 pupils from Weelsby Academy, Grimsby enjoyed a day out at Claxby Grange in Market Rasen on July 12 to be educated more about the countryside. Warburtons set up the nationwide programme with The Country…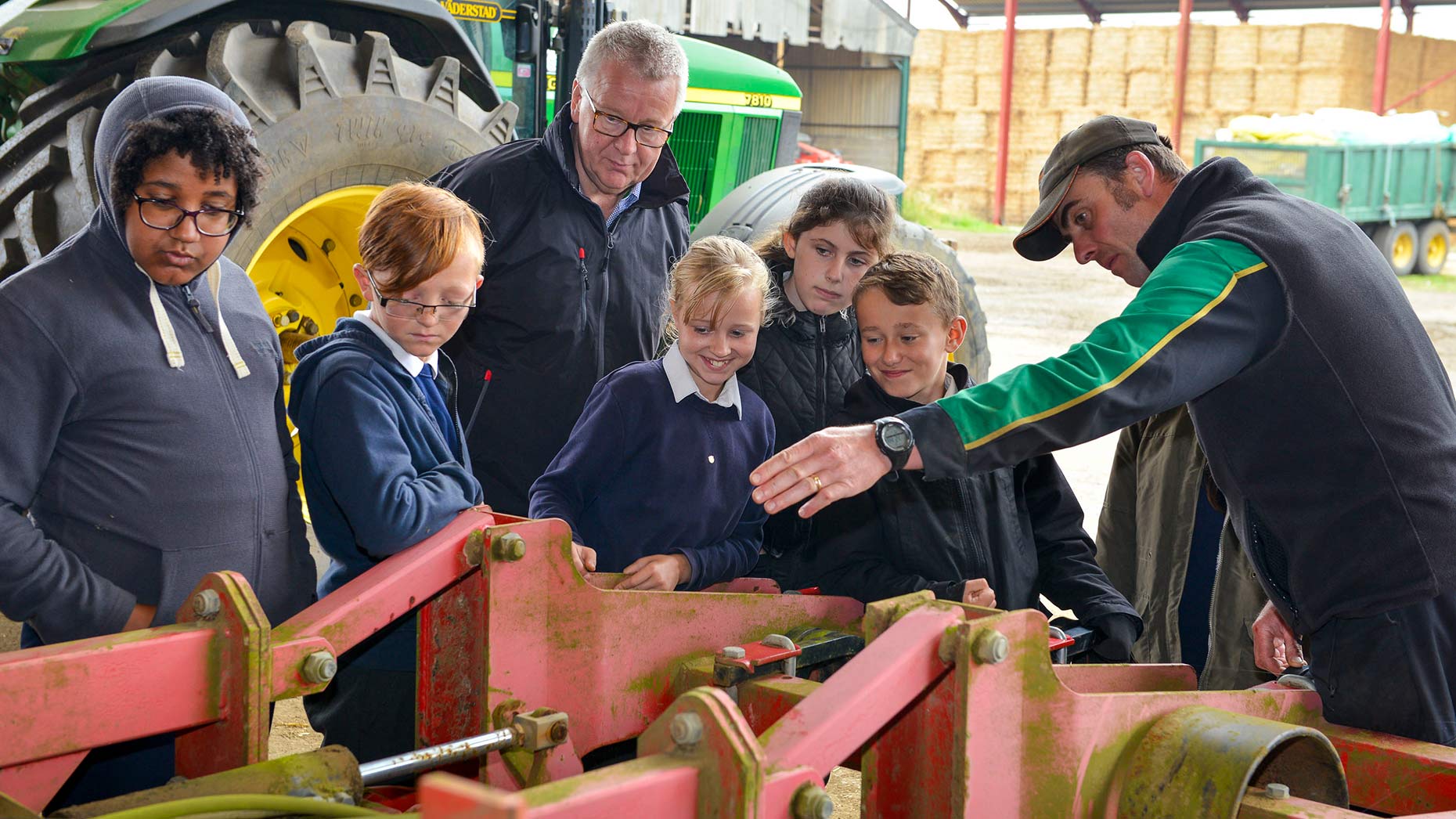 A Lincolnshire farm opened its gates up to primary schoolchildren in an initiative set up by well-known bakers Warburtons.
Year 6 pupils from Weelsby Academy, Grimsby enjoyed a day out at Claxby Grange in Market Rasen on July 12 to be educated more about the countryside.
Warburtons set up the nationwide programme with The Country Trust and Openfield to teach children about the vital role the countryside plays in providing ingredients to create healthy foods.
The children were taught a variety of different aspects of farming from the cycle of wheat to soil sampling.
Brett Warburton, executive director at Warburtons, said: "Today's visit has been a real success. It's great to see so many children enjoying an opportunity to get stuck in to learning about the natural environment around them.
"This programme is a crucial learning experience for young people, many of whom may not have an understanding of how vital a role the countryside plays in providing the raw ingredients required to put food on our plates.
"Our sustainability strategy focuses not only on what is produced but how it is produced, to ensure the environment is treated respectfully at all times.
"By teaching children to enjoy and care for the natural world around them, this programme helps ensure the future of our countryside and the farming industry is protected for generations to come."