July 6, 2017 2.45 pm
This story is over 75 months old
Video: Clean-up operation to clear weeds and algae on Lincoln Brayford
The Environment Agency are currently working on Brayford Pool to deal with weeds and algae in the area. Specialist boat are cleaning up the waters this week. The work is part of a routine maintenance operation conducted by the Environment Agency, which looks to keep on top of weeds and algae in the pool. It is expected…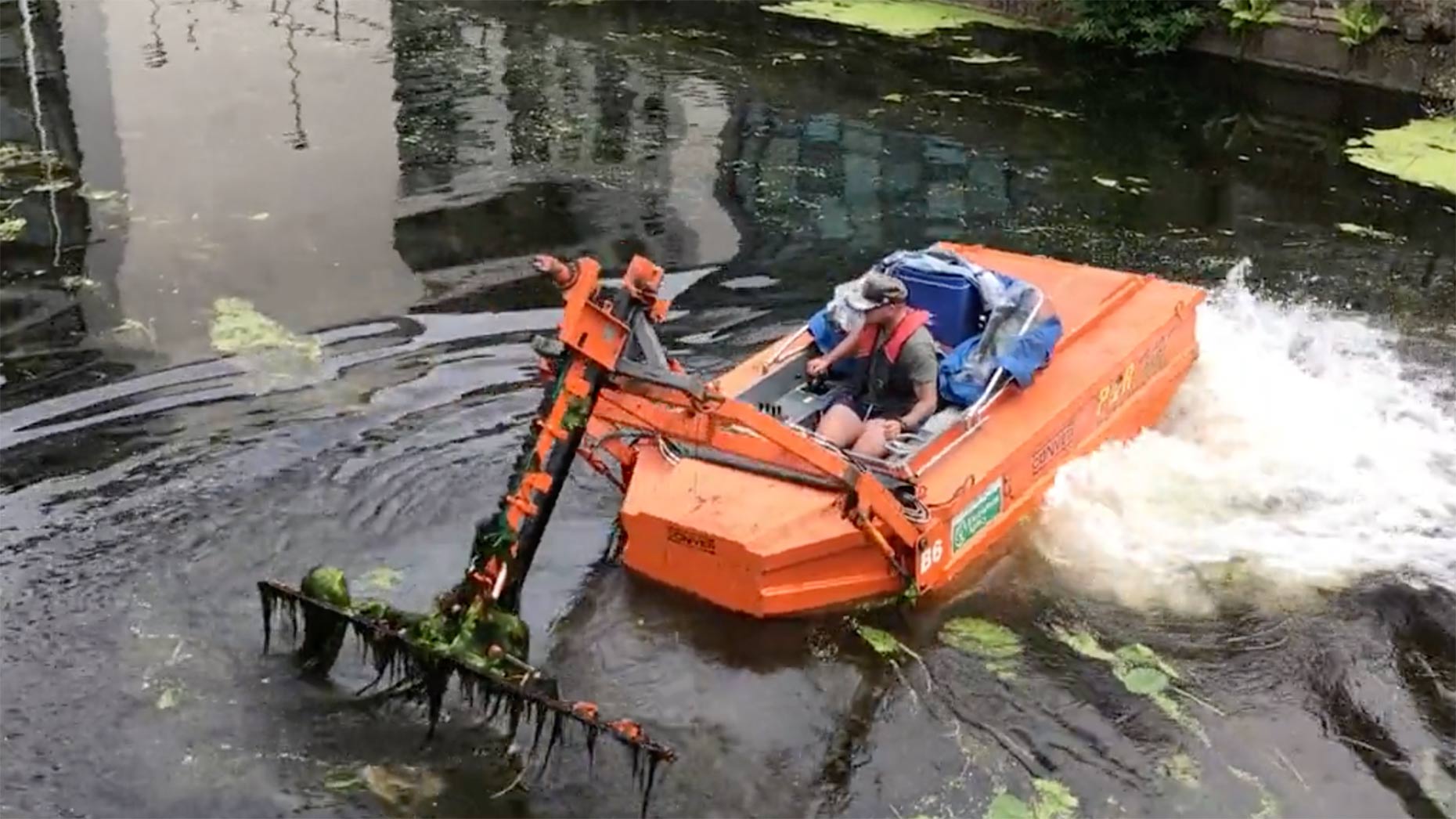 The Environment Agency are currently working on Brayford Pool to deal with weeds and algae in the area.
Specialist boat are cleaning up the waters this week.
The work is part of a routine maintenance operation conducted by the Environment Agency, which looks to keep on top of weeds and algae in the pool.
It is expected to take around a week to clear the waters.
John Davidson from the Brayford Trust told The Lincolnite: "The Environment Agency is clearing weeds and algae from the pool as part of their routine maintenance operations.
"It is not something we have specifically asked them to do."
A spokesperson for the Environment Agency said: "Our contractors have been conducting weed removal work by boat on the River Witham.
"This is routine maintenance which is carried out to reduce flood risk. The works usually take about a week and are carried out three times a year."