August 18, 2017 10.09 am
This story is over 74 months old
Emergency services rush to Tritton Road crash involving motorcycle
Emergency responders were called this morning to a crash involving a car and motorbike in Lincoln. The incident happened at around 6.50am on the Rope Walk roundabout near Tritton Road. Police have also said that a van was involved in the incident. There were minor injuries to rider of the motorbike. An eye witness told The…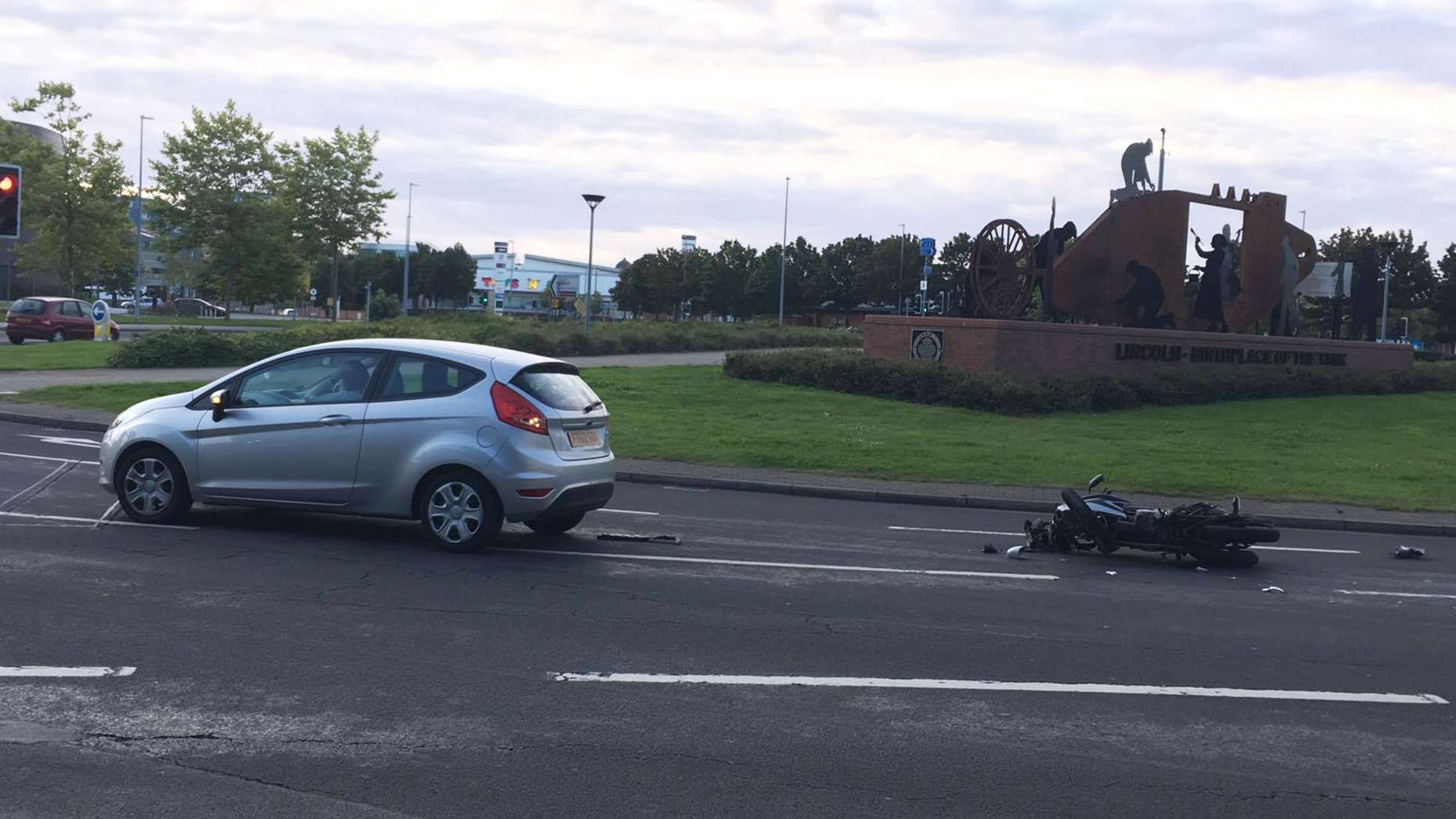 Emergency responders were called this morning to a crash involving a car and motorbike in Lincoln.
The incident happened at around 6.50am on the Rope Walk roundabout near Tritton Road.
Police have also said that a van was involved in the incident.
There were minor injuries to rider of the motorbike.
An eye witness told The Lincolnite: "The car pulled out onto the roundabout from the McDonald's junction and the motorbike was coming from the direction of Tritton Road.
"They then collided and the motorcyclist rolled over the bonnet of the car and landed on the floor with his bike in the other direction.
"The driver stopped to get out to see if he was okay and thankfully the biker seemed to have minor injuries."