Lincolnshire Talks: One year on – why hasn't Grantham A&E fully reopened?
An anniversary no-one hoped would happen.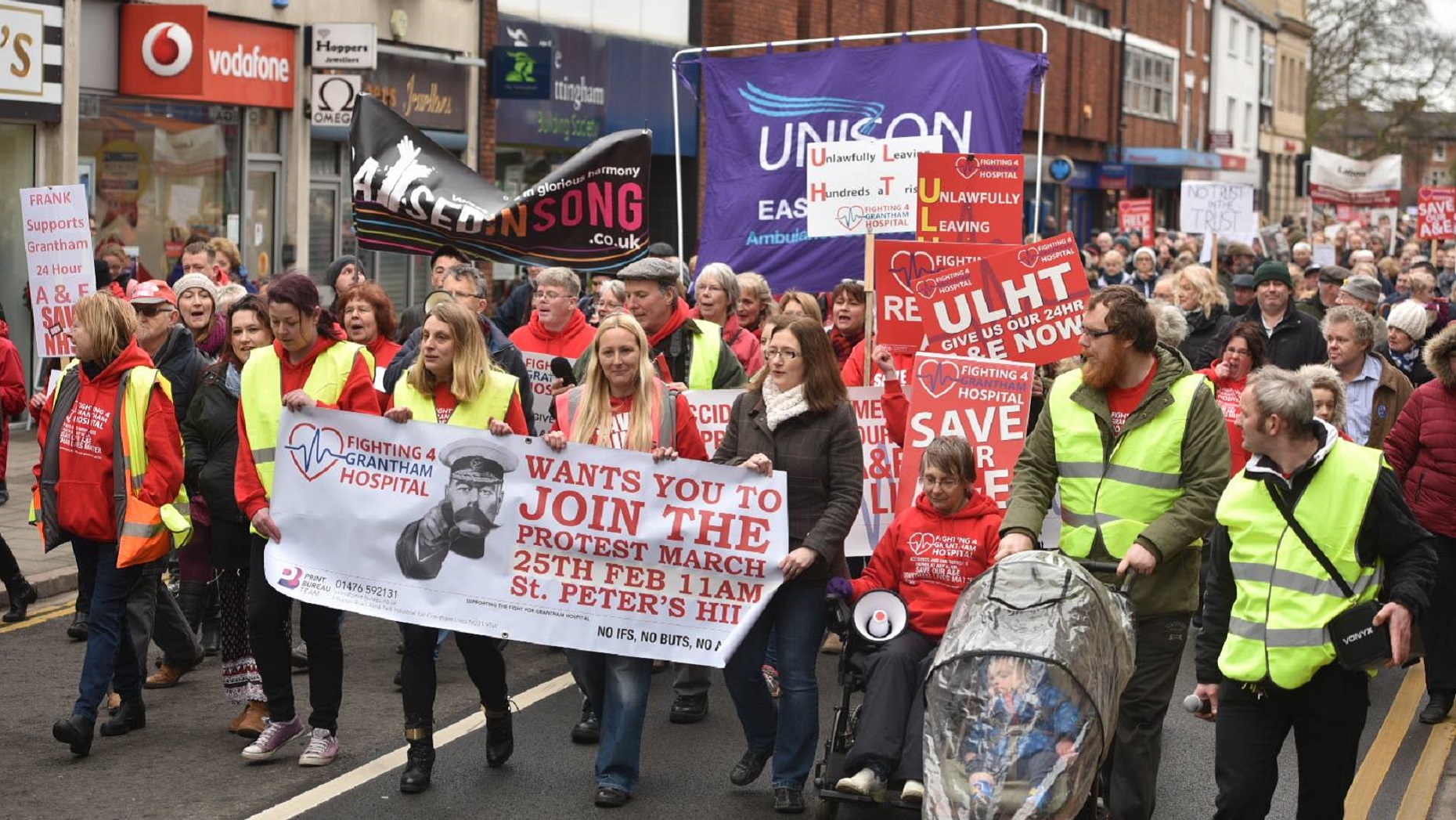 When Grantham A&E closed overnight in August 2016, the closure was only supposed to be a temporary measure for three months. One year on and the department is still shut at night, despite protests, marches and pleas from campaigners for it to reopen. So why hasn't it fully reopened yet?
United Lincolnshire Hospitals NHS Trust, in charge of the county's hospitals, made the unprecedented decision last year to close Grantham A&E at night, citing a lack of doctors to keep Lincoln County Hospital and Boston Pilgrim Hospital safe.
The unpopular new opening times of 9am to 6.30pm were first implemented on August 17, 2016, and then extended three months later, much to the dismay of local residents, who started a Fighting 4 Grantham Hospital group to campaign for A&E services in the town to be fully restored.
The closure was supposed to last just three months, but was extended again in November 2016.
At the time, chief operating officer Mark Brassington insisted that the A&E would reopen once enough doctors had been recruited.
Earlier this year, opening times were extended by one hour in the morning, with the A&E treating new patients from 8am.
This, however, was not nearly good enough for campaigners, who have held several demonstrations in the town, with thousands of people taking part in the marches.
The prospect of Grantham A&E fully reopening were dealt another blow this month, with trust bosses agreeing to retain the overnight closure for another three months.
Health Secretary Jeremy Hunt also confirmed that he would not be ordering a review into the 'temporary' closure.
'A really difficult set of circumstances'
To mark the anniversary, Lincolnshire Reporter spoke to ULHT chief executive Jan Sobieraj, asking him first if anyone at the trust would be celebrating the milestone.
He said: "Absolutely not. We know this is a really difficult set of circumstances for the public of Grantham, our patients and some of our staff.
"It was with regret that the board took the decision to extend the current arrangements for another three months.
"We don't have sufficient staff in our A&E departments to run our services safely.
"So we know Lincoln and Pilgrim particularly have very serious cases – less so at Grantham – and we need to make sure we have sufficient nursing staff and medical staff.
"This time last year we took a very difficult decision to, at that time, temporarily close Grantham to ensure that could take the staff from Grantham and move them into our Lincoln and Pilgrim services."
'We deserve better'
Jody Clark, founder of the aforementioned Fighting 4 Grantham Hospital group, said that her town and county deserved better from the NHS.
She said: "When I started Fighting 4 Grantham Hospital, it was in response to the sudden overnight closure of our local A&E.
"The group grew quickly and significantly, demonstrating the level of opposition in the town.
"Nearly a year on, we have more doctors than when we first closed but we still don't have our A&E facilities reinstated.
"I would like to see a solution found as quickly as possible to provide overnight emergency care at Grantham again.
"No other county is being faced with such low emergency provision and travel times/distances as we are in Lincolnshire.
"It's just not good enough. We deserve better."
---
Let us know your thoughts in the comments below or by emailing [email protected]
Stefan is the Local Democracy Reporter covering Greater Lincolnshire. You can contact him directly with your news via email at [email protected]