800 guests celebrate 800th anniversary of the Charter of the Forest at Lincoln Cathedral
The Dean of Lincoln Christine Wilson welcomed more than 800 guests to a special black tie dinner at Lincoln Cathedral to celebrate the 800th anniversary of the sealing of the Charter of the Forest. The event on the evening of Friday, September 23, featured fine food and entertainment from within the nave of the historic…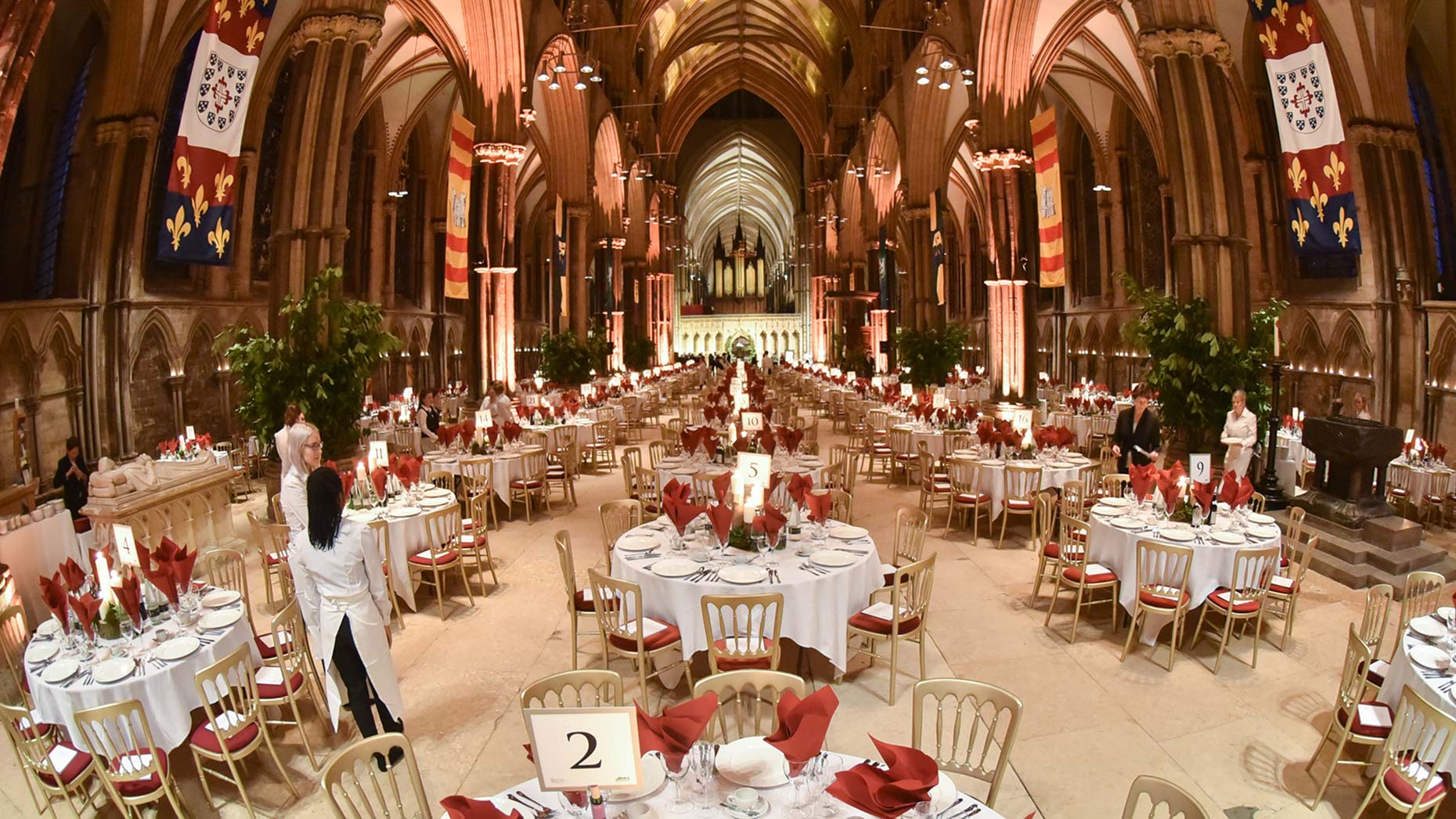 The Dean of Lincoln Christine Wilson welcomed more than 800 guests to a special black tie dinner at Lincoln Cathedral to celebrate the 800th anniversary of the sealing of the Charter of the Forest.
The event on the evening of Friday, September 23, featured fine food and entertainment from within the nave of the historic cathedral, which has been adorned with forest greenery.
See our photos from the celebrations:
The Charter of the Forest was sealed by King Henry III in 1217. He did so under the guidance of the famous Medieval knight William Marshall after he took the throne following the death of King John on 1216.
This charter complemented Magna Carta, the first charter to limit the power of the monarchy, with particular reference to the forests of the land, re-establishing the rights of the people using them.
Only two copies of the original 1217 Charter of the Forest survive today, one of which can be seen at Lincoln Castle alongside its 1215 Magna Carta counterpart.