September 29, 2017 10.09 am
This story is over 74 months old
'Counter terrorism is everybody's responsibility': Lincolnshire Police thrust local media into terror scenario
Members of the media and volunteers were faced with the task of preventing and reacting to a terror attack at the Lincolnshire Police Headquarters. The special exercise on Thursday, September 29 was arranged to give volunteers and members of the media the opportunity to put themselves in the shoes of police overseeing a counter terrorism…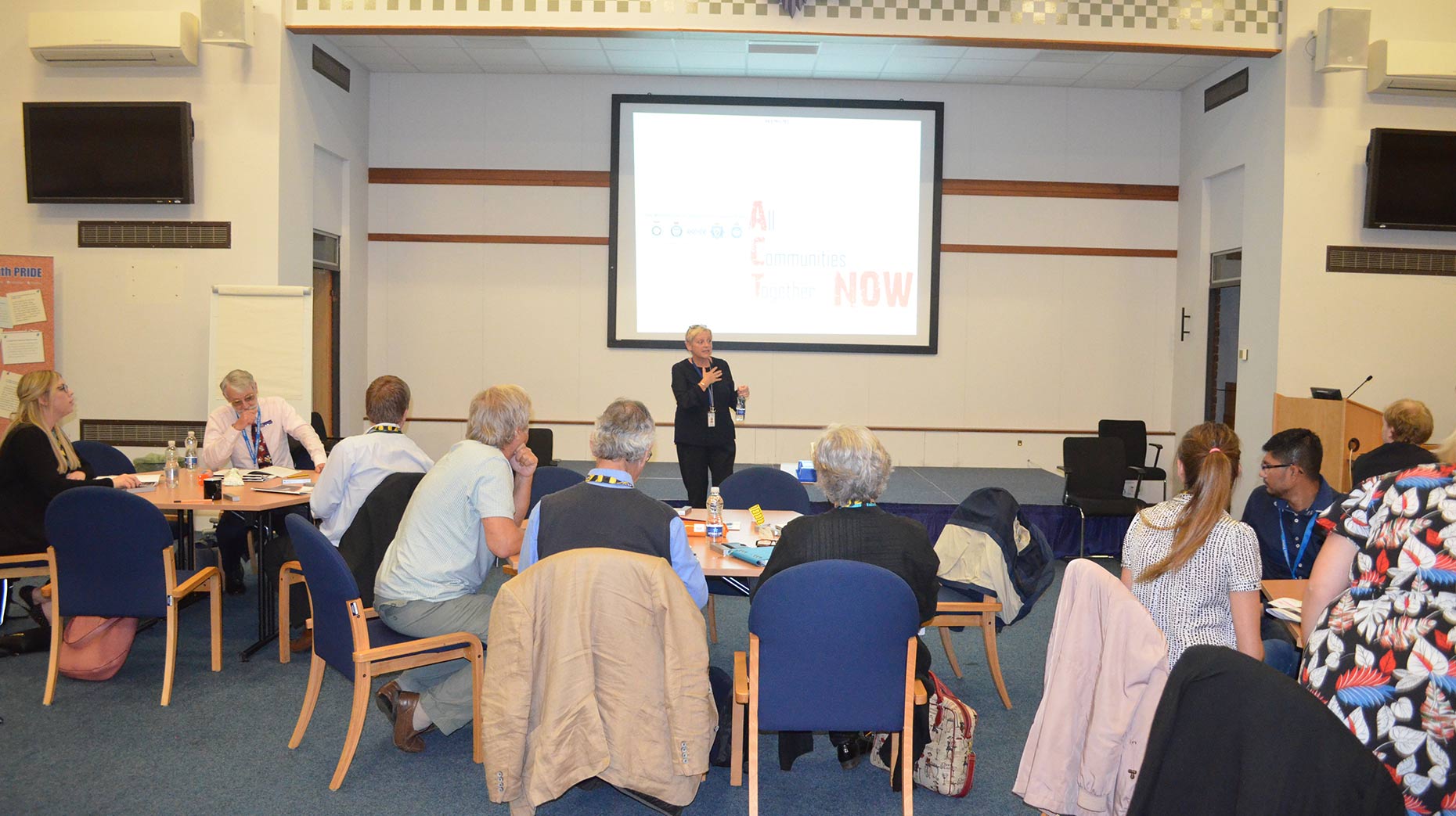 Members of the media and volunteers were faced with the task of preventing and reacting to a terror attack at the Lincolnshire Police Headquarters.
The special exercise on Thursday, September 29 was arranged to give volunteers and members of the media the opportunity to put themselves in the shoes of police overseeing a counter terrorism and major incident scenarios.
It was part of a counter terrorism strategy called All Communities Together (ACT) Now. Lincolnshire Police often offer ACT Now and Prevent workshops with organisations and community groups to raise awareness of the aspects that lead to terrorism and the challenging decisions that face investigating officers.
Thrust into the fictitious town of Sanford, participants were faced with a situation were a terrorist incident is about to or has taken place.
The exercise is used to raise awareness of the importance of community vigilance and police work behind the scenes.
Assistant Chief Constable Shaun West said following the exercise: "Counter terrorism is everybody's responsibility and everybody's opportunity, whether it's picking up on suspicious activity, seeing something that isn't quite the norm.
"Any opportunity for us to take early intervention and prevention opportunity is of course far more appropriate than some of the tragic aftermaths that we have seen up and down the country."
What you should do in the event of a terror attack
A Counter Terrorism Policing safety campaign has been launched this week to teach 11 – 16-year-olds how to react in the event they are caught in a gun or knife terror attack.
The campaign has been backed by TV star Bear Grylls and England footballer Jamie Vardy.