September 22, 2017 9.17 am
This story is over 74 months old
Do you understand consent? Campaign sets out to stamp out sexual offences in Lincolnshire
The #NoMore campaign will run from September 25 – 29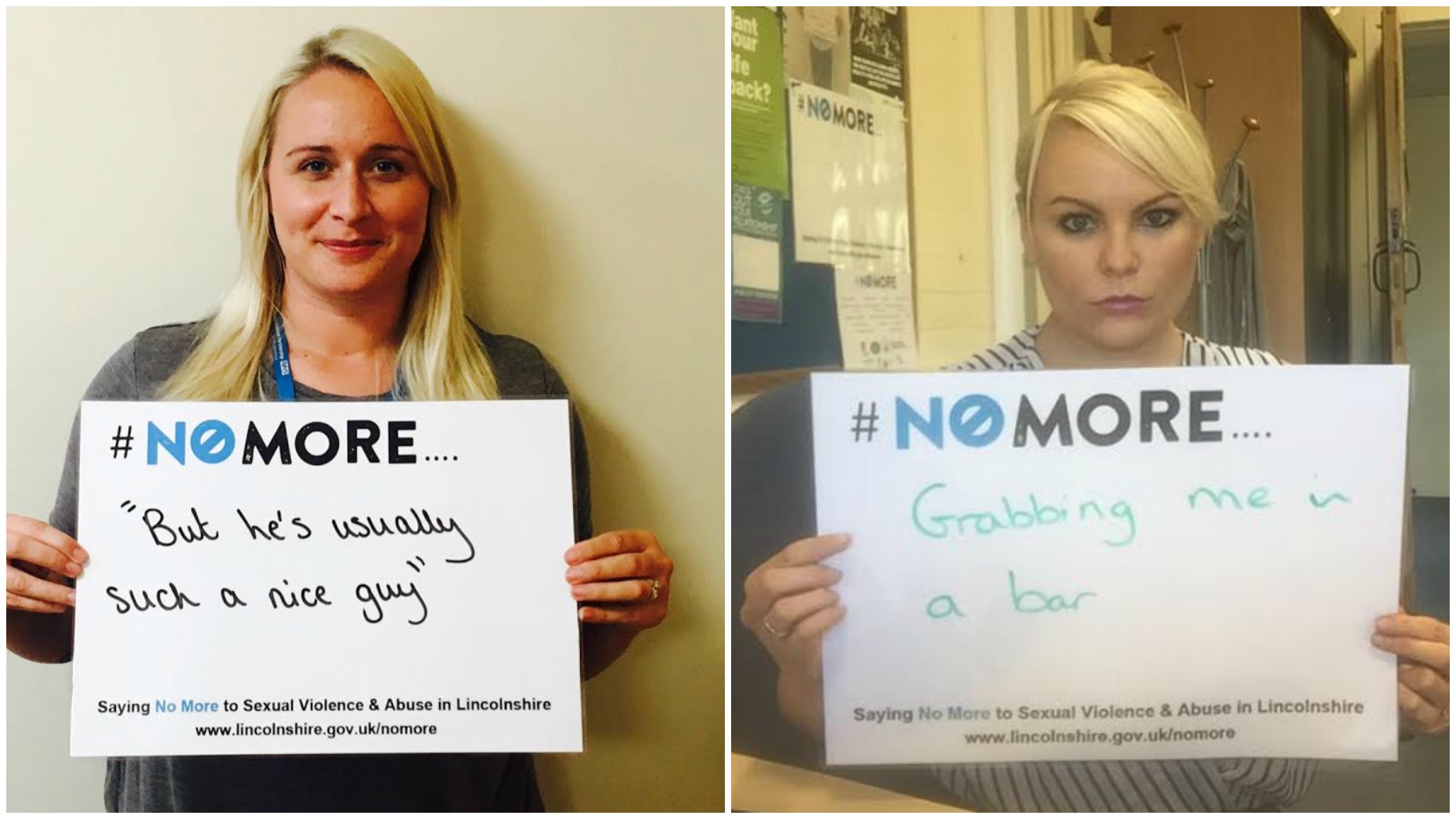 Sexual assault support workers in Lincolnshire are warning that the number of sexual assaults could rise if consent is not properly understood.
An awareness campaign around the issue was re-launched during the week students begin making their return to university.
The #NoMore campaign will run from September 25 – 29 and aims to raise awareness of the issues around consent, sexual assault and rape in Lincolnshire.
It is led by Lincolnshire County Council and Lincolnshire Police.
Hayley Child, Sexual Violence & Abuse Strategy Coordinator for Lincolnshire, said: "If someone is too drunk or incapable of consent, having sex with them is rape.
"We do find that some people have a relaxed attitude to what they see as 'just taking advantage of someone' or they believe that 'these things happen' perhaps after a night out.
"The reality is that both people need to fully consent to sex, or it is rape."
As well as raising awareness of consent issues, agencies are encouraging people who have been sexually assaulted to report incidents – recent or historical – to the police.
Detective Inspector Dan Boulter from the Emerald Team at Lincolnshire Police, said: "The Emerald team is a specialist dedicated resource within Lincolnshire Police, investigating sexual assault and rape.
"We have an excellent conviction rate and we deal with people as individuals.
"If people come forward to report an incident, regardless of when it took place, they will be treated with the utmost care, respect and professionalism."