September 5, 2017 2.03 pm
This story is over 73 months old
'How I ended up on Antiques Roadshow with a vanity box from Donald Trump's former private yacht'
When Lincoln man Jeff Evans bought a vanity box from a charity shop in Cirencester for £5 he never expected it'd be analysed by Antiques Roadshow experts as a former grooming kit from Donald Trump's private yacht. The President of the United States will be given an unlikely mention on the programme thanks to Mr…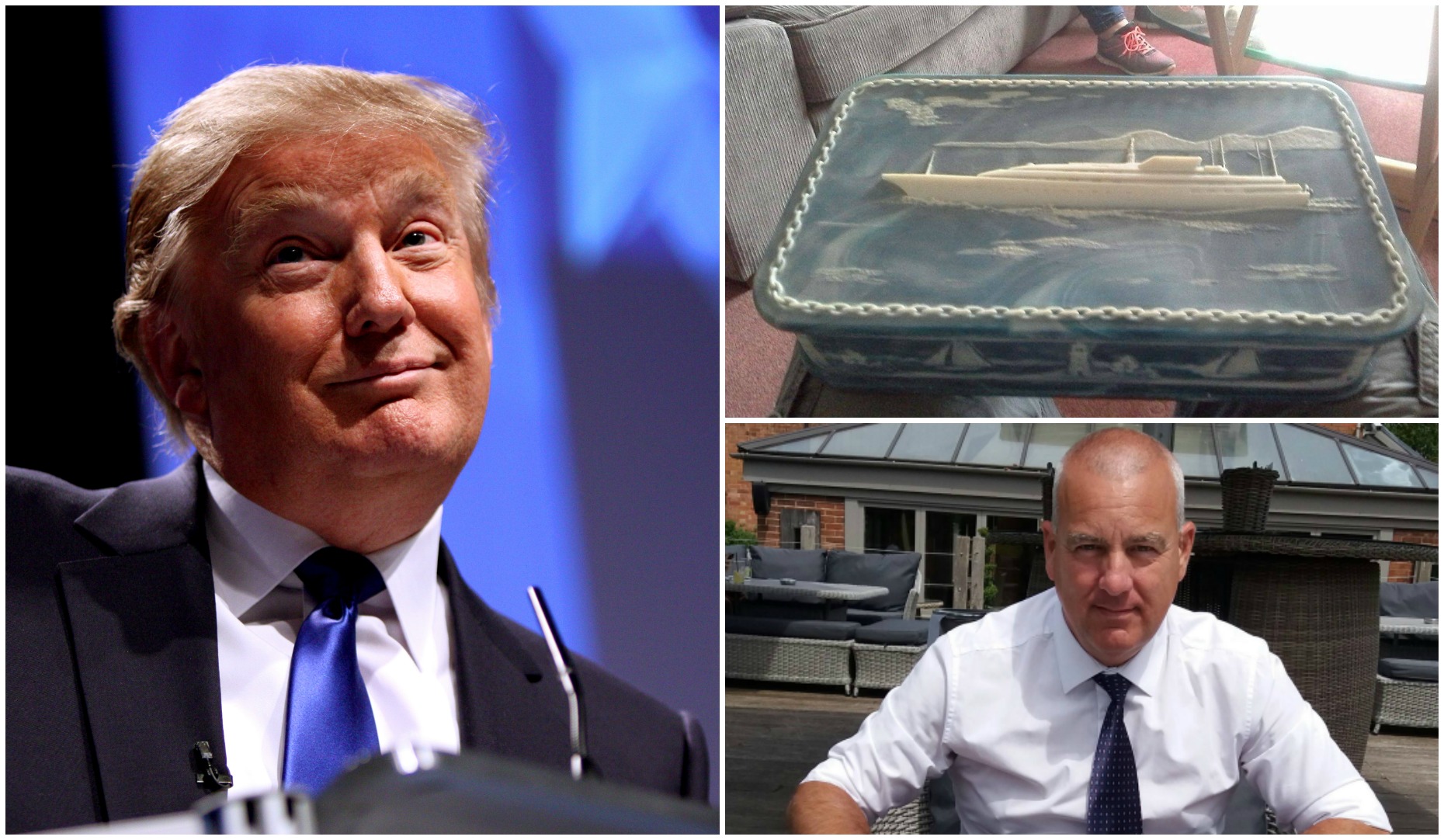 When Lincoln man Jeff Evans bought a vanity box from a charity shop in Cirencester for £5 he never expected it'd be analysed by Antiques Roadshow experts as a former grooming kit from Donald Trump's private yacht.
The President of the United States will be given an unlikely mention on the programme thanks to Mr Evans' interest in what appeared to be a 'pretty blue plastic box' full of 'tat' 12 years ago.
In fact, it was later discovered, the boat pictured on the lid of the intricate vanity box was that of the controversial billionaire's former lavish superyacht 'Trump Princess', reportedly worth around $100 million.
Engineer Jeff, 56, from Waddington told The Lincolnite: "I bought it just as a pretty addition to the dressing table and I was going to put my watches and cufflinks in it.
"On inspection, it had Trump Princess written on the items inside and after a bit of research and Googling we found out about the yacht, which he owned between 1987 and 1991.
"Of course Donald Trump is slightly more famous now than he would have been 12 years ago when I bought the box.
"My wife Sue and I looked into Antiques Roadshow and sent them an email with pictures of the box.
"They asked us to come down to Helmington Hall Gardens in Suffolk and it was valued at between £100 and £200."
He said he was interested to hear the valuation given by the show expects, adding
I suppose the value of it will depend on what the president does next.
"I can't however see myself selling it on Ebay or anything like that."
The episode is expected to be aired on BBC One later this year.