September 22, 2017 11.35 am
This story is over 73 months old
£12m Lincoln High Street footbridge to close for repairs
The footbridge will close for two months.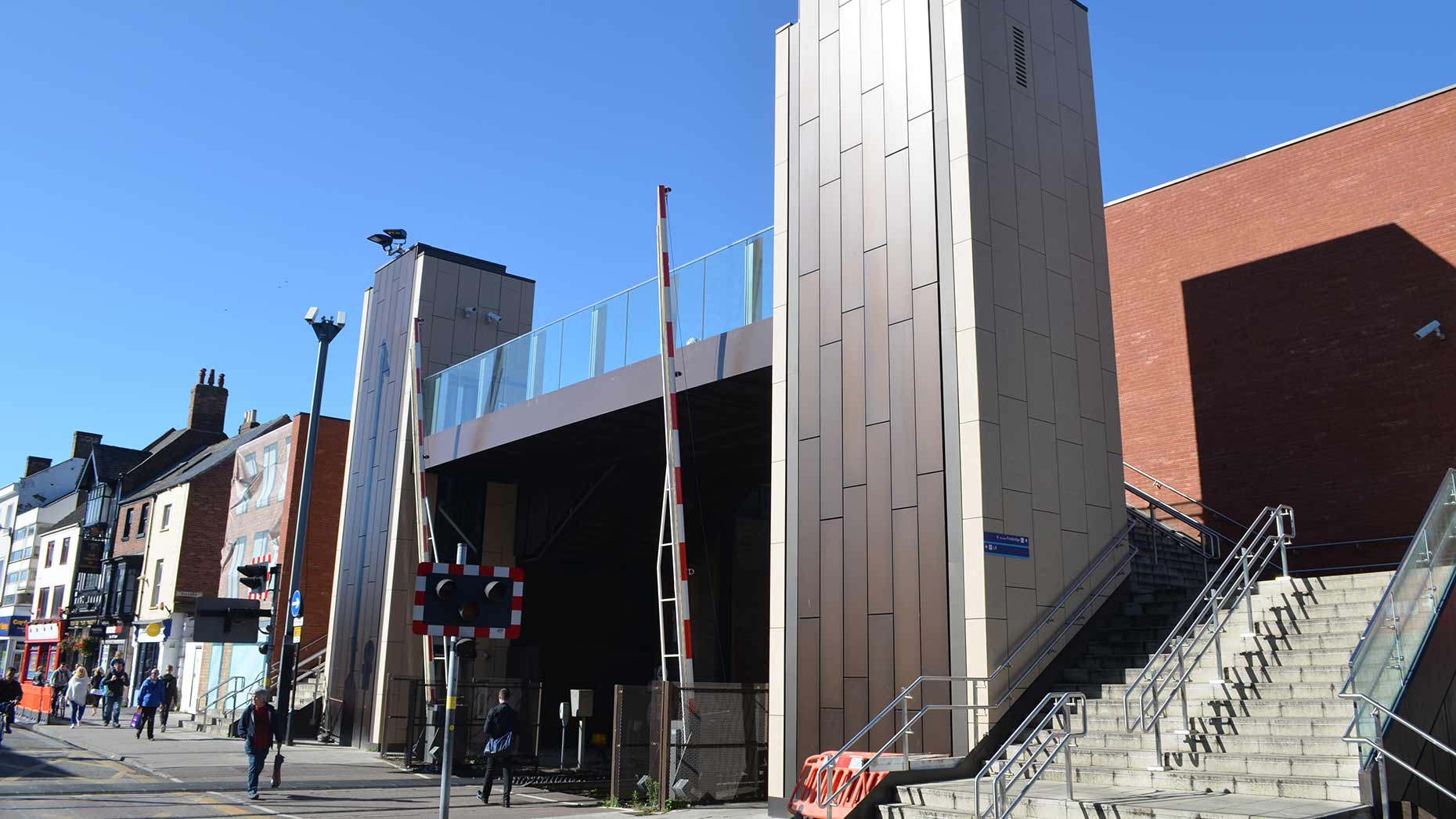 Rail engineers will be carrying out further repair works at the level crossing and footbridge on Lincoln High Street just over a year after it was opened.
The steps for the £12 million footbridge will be closed for around two months from Sunday, October 1 to allow re-surfacing work to be completed, Network Rail has said.
A spokesperson for Network Rail told The Lincolnite: "We anticipate the contractor to absorb the cost of this work, therefore I am unable to provide you with a figure.
"As we said at the time, we were not happy with the finish of the bridge and we committed to carry out further work to it to bring it up to the standard which the people of Lincoln deserve.
"For the majority of the work, the lifts will remain open for use."
Pedestrians in the area reacted with shock at the announcement, some recalling various other issues with the bridge since it was completed.
Christine Killoran, 55, told reporters she doesn't use the footbridge as "the stairs are too narrow and too steep.
She added: "My partner is a size 12 so he struggles. I wouldn't consider using the lift and I welcome them recognising the problem.
Joy Kempton, 69, said: "I have all the time in the world to wait for the barriers, it's certainly easier to wait than climb up. I know there's a lift but I don't like them."
"I have bad knees and I usually use the lift, Hopefully it works out as the stairs are a bit steep and it'll be easier." said Tara Smith, 39.
The surface of the level crossing itself is also being renewed over the weekends of:
October 7-8
October 21 – 22
November 4-5
Pedestrians and cyclists will continue to be able to use the level crossing throughout both pieces of work.
It comes after a catalogue of faults were identified with the new structure.