New Lincoln bridal boutique ready to dazzle customers at The Lawn
A new bridal boutique has opened its doors at the multi-million-pound Lawn development in Lincoln, showcasing a collection of gowns by designers in Barcelona, Milan and London. Jaynes Bridalwear has joined the collection of retailers at the site off Union Road, which is currently undergoing a £2 million renovation by new owners RW Stokes &…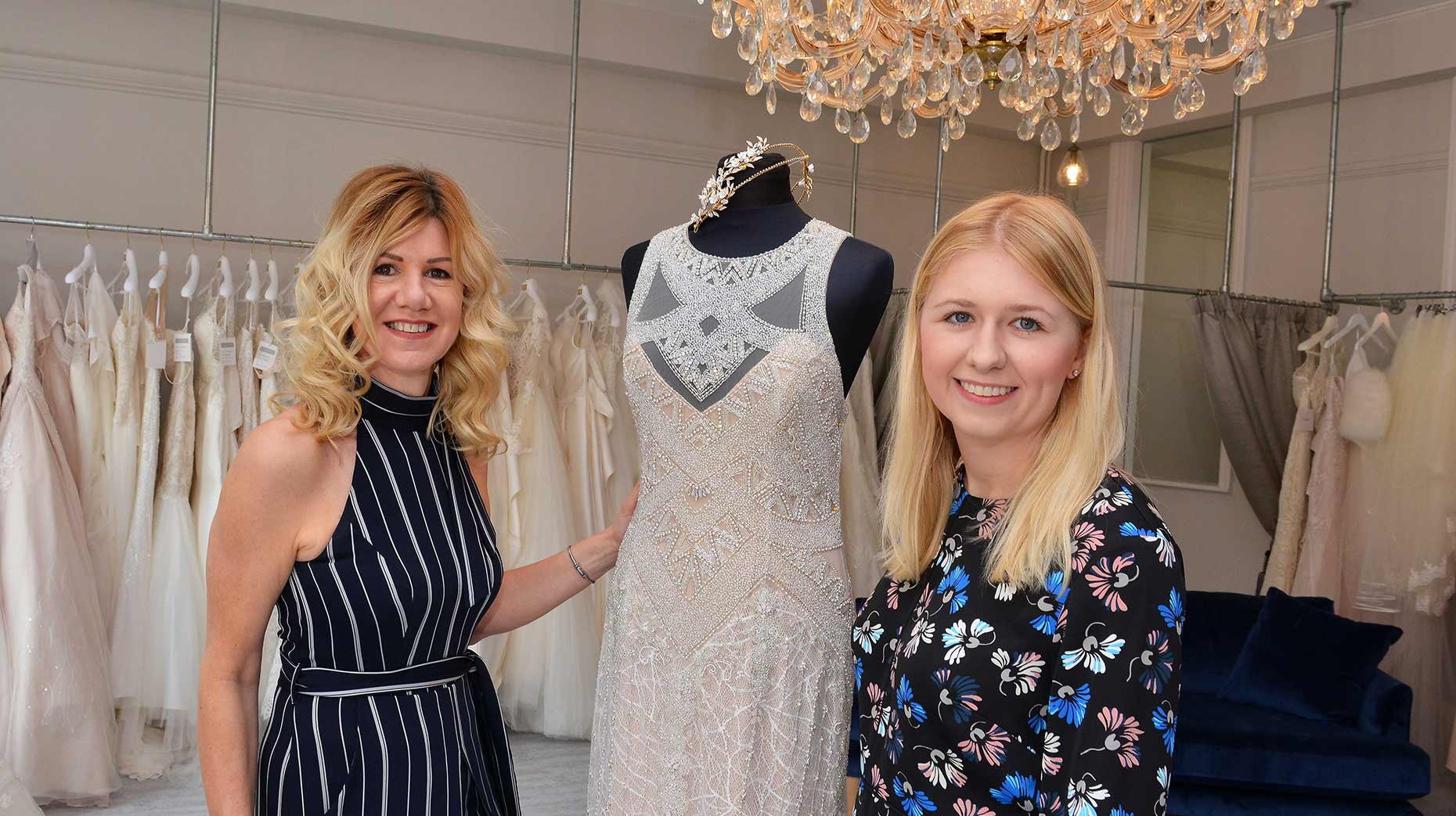 A new bridal boutique has opened its doors at the multi-million-pound Lawn development in Lincoln, showcasing a collection of gowns by designers in Barcelona, Milan and London.
Jaynes Bridalwear has joined the collection of retailers at the site off Union Road, which is currently undergoing a £2 million renovation by new owners RW Stokes & Sons.
Owner Julie Joyce-Smith, who often travels to top couture houses in Europe and London, also has a shop in Doncaster.
She said: "I am thrilled to have brought Jaynes Bridalwear to Lincoln. It marks an exciting expansion move for me and complements the great success I have enjoyed over the past three years growing my Jaynes Bridalwear shop in Doncaster.
"One of the most covetable brands I stock is Pronovias. I knew the Spanish design house was keen to introduce its fabulous dresses to more women in this part of the East Midlands, so I thoroughly researched the market before making my move.
"I know that Lincoln is enjoying massive growth and is also attracting lots of visiting shoppers, but I felt that the city was missing out when it came to offering the widest choice in top bridal couture."
Her other brands include gowns by Demetrios Platinum, Aire Barcelona and Stella York, and Julie is also offering eye-catching cocktail wear.
Julie, who is creating two part-time jobs by employing a University textiles tutor and a costume designer, is also keen to offer people a tip-top customer experience.
Consultant Peter Banks from Banks Long & Co, who are managing the project, said: "After listening to Julie's business plans and then seeing the quality of her operation in Doncaster, we and our clients could see that she would provide a real asset to The Lawn complex.
"Julie has been brave in opening while refurbishment works are still ongoing. We look forward to seeing her business grow further as The Lawn is brought back fully into use."