Record-breaking Lincoln transplant athlete prepares for next set of challenges
Record breaking multi-medallist athlete Declan Bennett has begun his training for his next set of challenges. Declan, 18, who is currently studying a BTEC Level 3 Diploma in Sport and Exercise Science at Lincoln College, recently won eight medals at the World Transplant Games. He also won another eight medals at the British Transplant Games…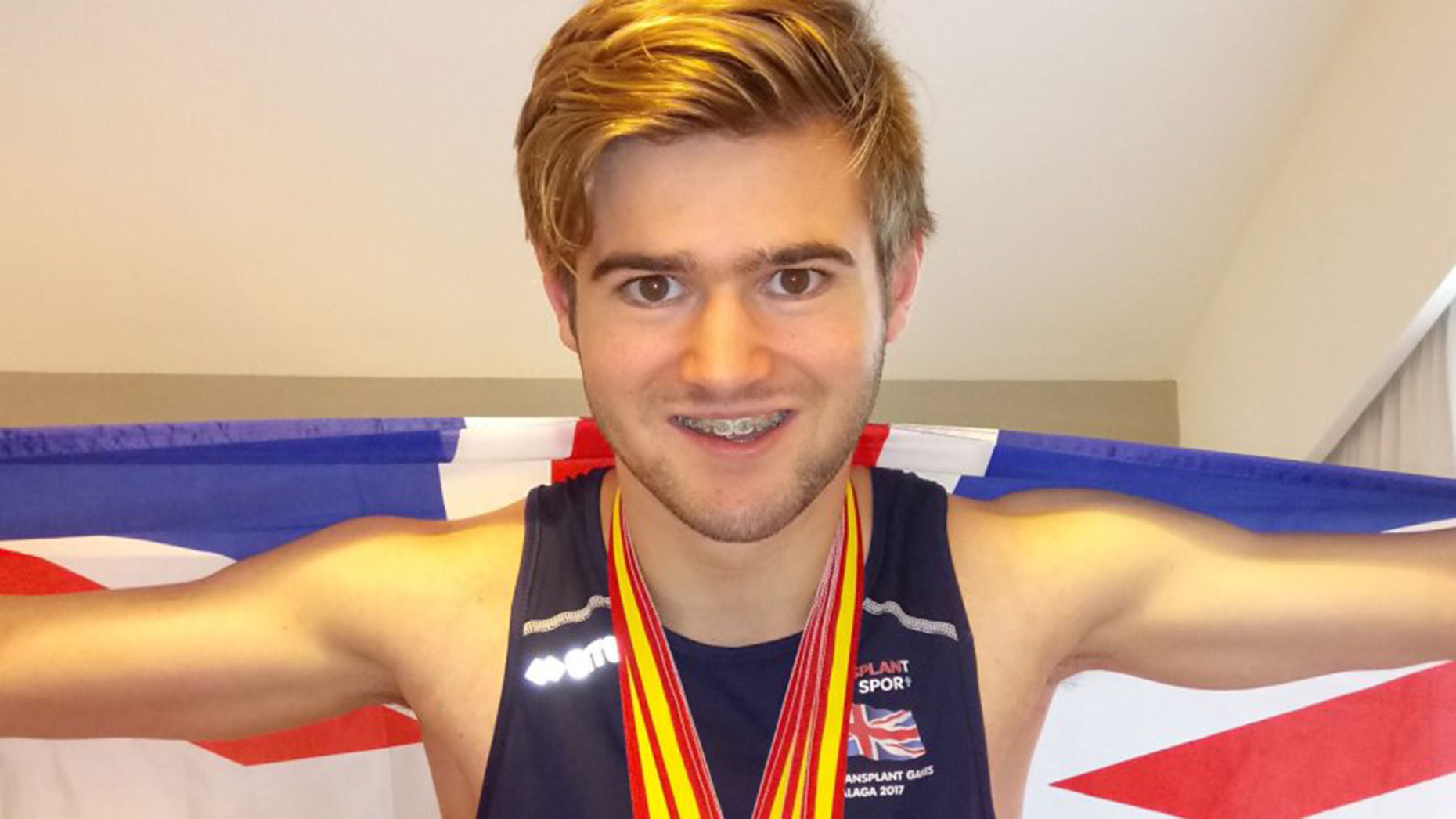 Record breaking multi-medallist athlete Declan Bennett has begun his training for his next set of challenges.
Declan, 18, who is currently studying a BTEC Level 3 Diploma in Sport and Exercise Science at Lincoln College, recently won eight medals at the World Transplant Games.
He also won another eight medals at the British Transplant Games while breaking several world records in swimming and track events.
At the age of seven, it was discovered that Declan had chronic renal failure – a condition that meant he needed a kidney transplant.
Declan received a living donor kidney transplant from his father Guy in 2009.
The donated kidney enabled Declan to work towards a healthy lifestyle and return to the many sporting activities that he enjoyed prior to surgery.
He now has his sights set on the European Transplant Games in Cagliari, Italy, in June next year.
To help him achieve this, the student has teamed up with Lincoln gym, The Fitness Space, to progress ahead of his next challenges.
Declan said: "I hope I can attain some new personal bests and whatever medals that I can get will be a bonus.
"I'm hoping to build up more core strength and increase my power to enable me to improve my times."
Savvas Zamboglou, owner at The Fitness Space on Brayford Wharf North in the city, said: "It's really exciting to have Declan come and train with us.
"We're all very impressed with his recent success in the pool and on the track so we're glad to help such a rising sporting star."