September 12, 2017 11.20 am
This story is over 73 months old
See 107-tonne steel bridge beams arrive for Lincoln Eastern Bypass
The delivery of two 40-metre-long steel beams onto the site of the Lincoln Eastern Bypass this weekend was a sight to behold. The beams will piece together a 600-tonne rail bridge deck supporting the Lincoln to Spalding rail lines over the new bypass route. They arrived on site this weekend with a special police escort,…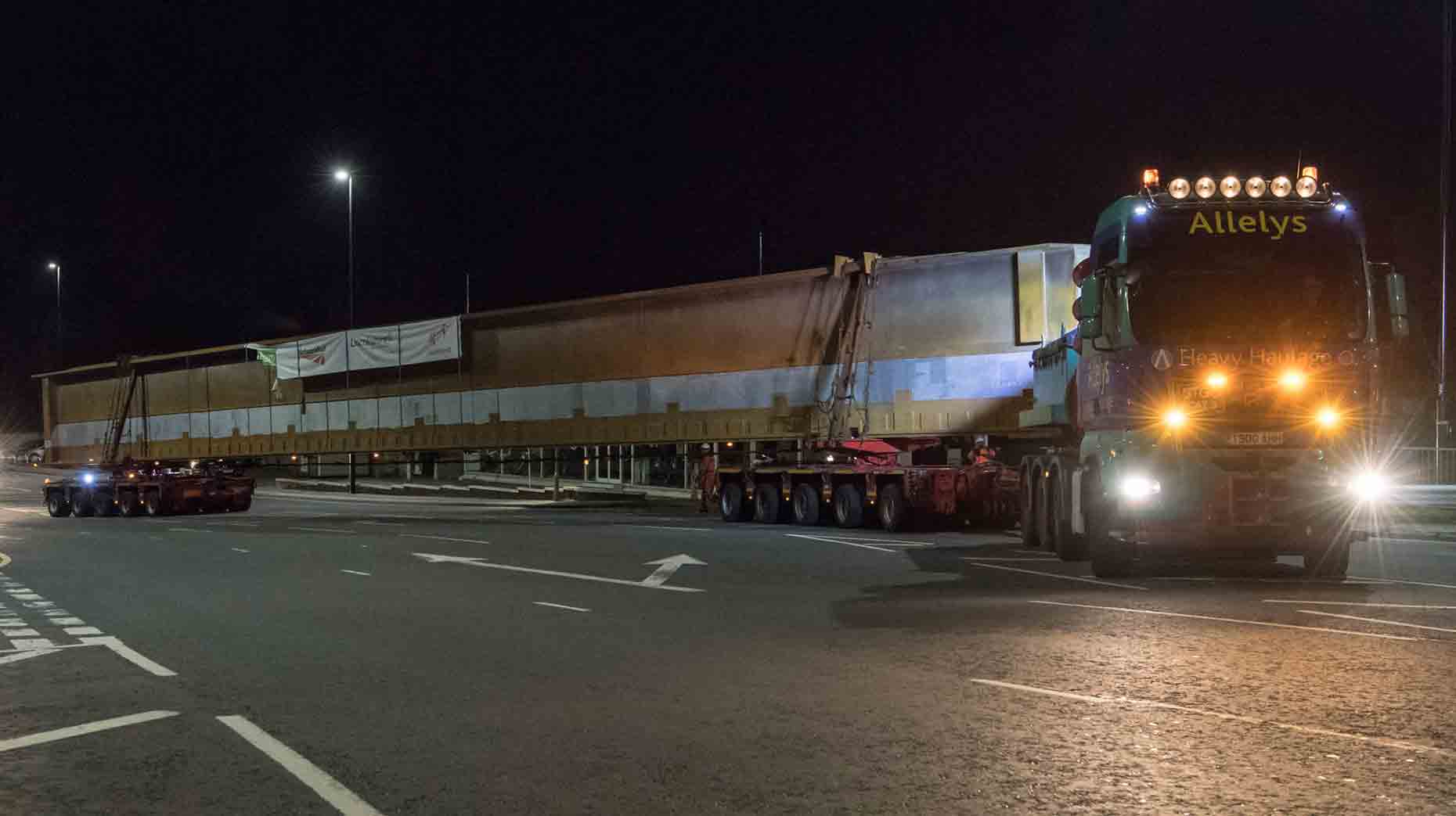 The delivery of two 40-metre-long steel beams onto the site of the Lincoln Eastern Bypass this weekend was a sight to behold.
The beams will piece together a 600-tonne rail bridge deck supporting the Lincoln to Spalding rail lines over the new bypass route.
They arrived on site this weekend with a special police escort, before being lifted into place by a 750-tonne crane.
Councillor Richard Davies, Executive Member for Highways and Transport at Lincolnshire County Council, said: "The beams that made their way to Lincoln this weekend are one of the longest loads transported in Lincolnshire for a bridge. In fact, each one is twice the length of a cricket pitch and over half the size of a Boeing 747's wingspan.
"The journey from County Durham was a careful one for the delivery drivers, especially when they got to Washingborough Road, which we had to temporarily close to allow the delivery trailers space to manoeuvre and a crane to lift the beams onto site.
"I want to thank everyone who was affected by these closures and the two-way traffic signals over the weekend."
Manufactured by Cleveland Bridge in Darlington along with all the other bridge sections, the bespoke 40m beams took six months to fabricate.
The complete bridge deck will now be built on-site over two to three weeks using a 200-tonne crane.
Councillor Davies added: "Now that the beams are in Lincoln, the on-site team will begin assembling the bridge deck ahead of it being slid into place under the rail line during late October, when Network Rail closes the Lincoln to Spalding line for 72 hours.
"The entire underbridge is expected to be complete during March 2018.
"Things are also progressing really well with the rest of the bypass and we're still on track to have the entire road complete and open to road users by the end of 2019."