October 19, 2017 11.15 am
This story is over 50 months old
Five local young people selected to work on Lincoln Eastern Bypass
Five young people have been selected to work on one of Lincoln's biggest road project in decades. Carillion has taken on five new apprentices who will be taking their first steps towards a career in engineering by becoming apprentice Civil Engineering Technicians on the Lincoln Eastern Bypass. The apprentices are: Nicholas Scott, 17, from Thorpe…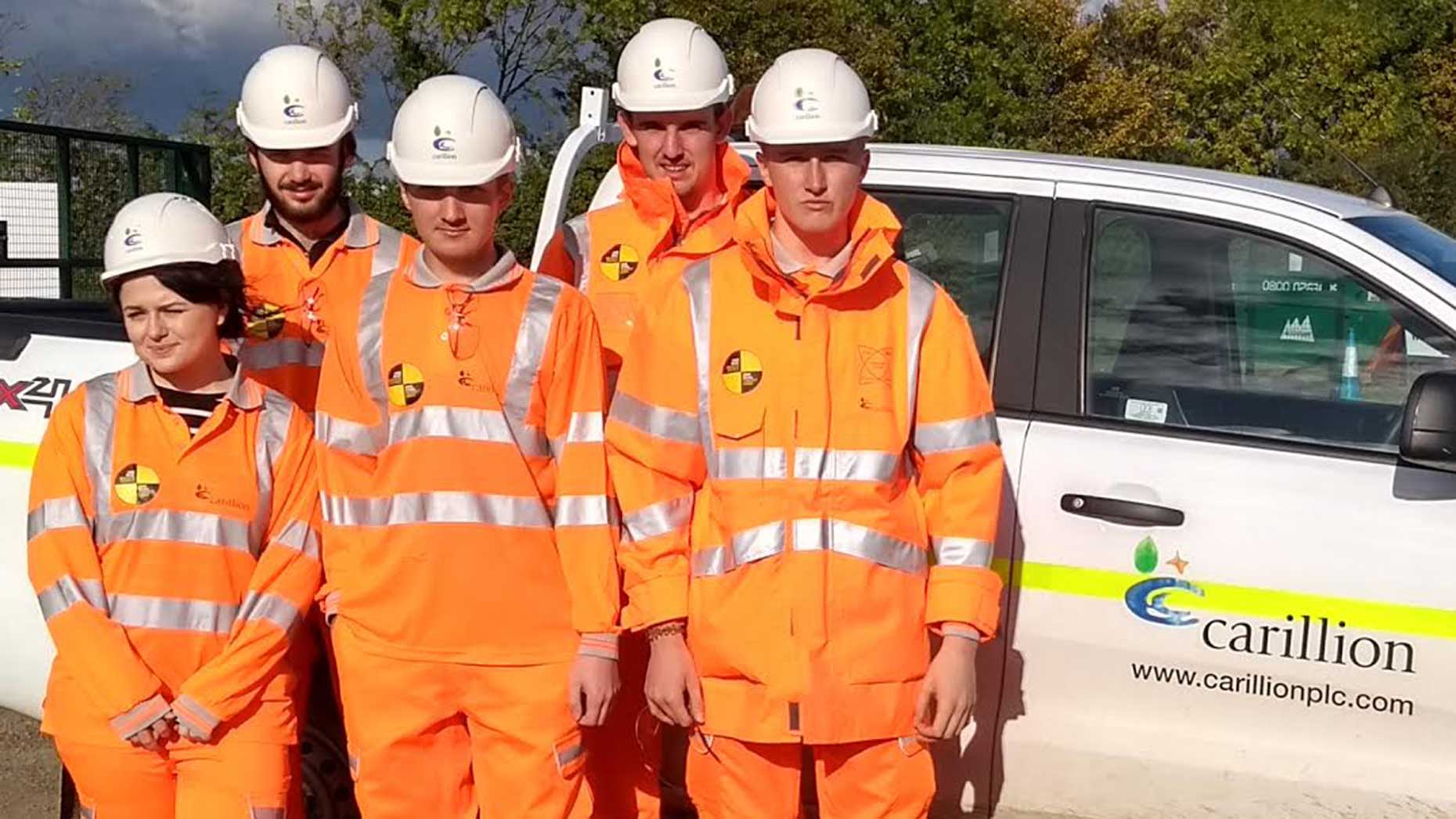 Five young people have been selected to work on one of Lincoln's biggest road project in decades.
Carillion has taken on five new apprentices who will be taking their first steps towards a career in engineering by becoming apprentice Civil Engineering Technicians on the Lincoln Eastern Bypass.
The apprentices are:
Nicholas Scott, 17, from Thorpe on the Hill
Eloise Hesnan, 17, from Bracebridge Heath
Alex Luff, 18, from Grimsby
Troy Milstad, 16, from Welton
Lewis Mount, 17, from Birchwood
Councllor Richard Davies, Executive Member for Highways, said: "It's great knowing that the next generation of civil engineers will be working on a project as important as the Lincoln Eastern Bypass.
"Because the project is so large, there will be plenty of learning opportunities for these local young people to sink their teeth into so that they walk away from this experience with the knowledge necessary to carry their new careers forward."
Lee Tinkler, Project Director from Carillion, added: "Our scheme specific apprenticeships were established in 2013 and have proven to be a fantastic success.
"The Lincoln scheme will include significant engineering requirements to construct over rail bridges, viaducts over watercourses, footbridges, earthworks, drainage and surfacing operations."
One of the apprentices, Alex Luff said: "This opportunity is life-changing.
"The job role that I am training for is a career for life.
"There are also various opportunities in the construction sector which, once I have completed my apprenticeship and any additional training, I can move on to train and develop in."