October 26, 2017 10.44 am
This story is over 50 months old
Five new hirebike stations added in Lincoln after 45% growth
There will soon be 26 hirebike stations across the city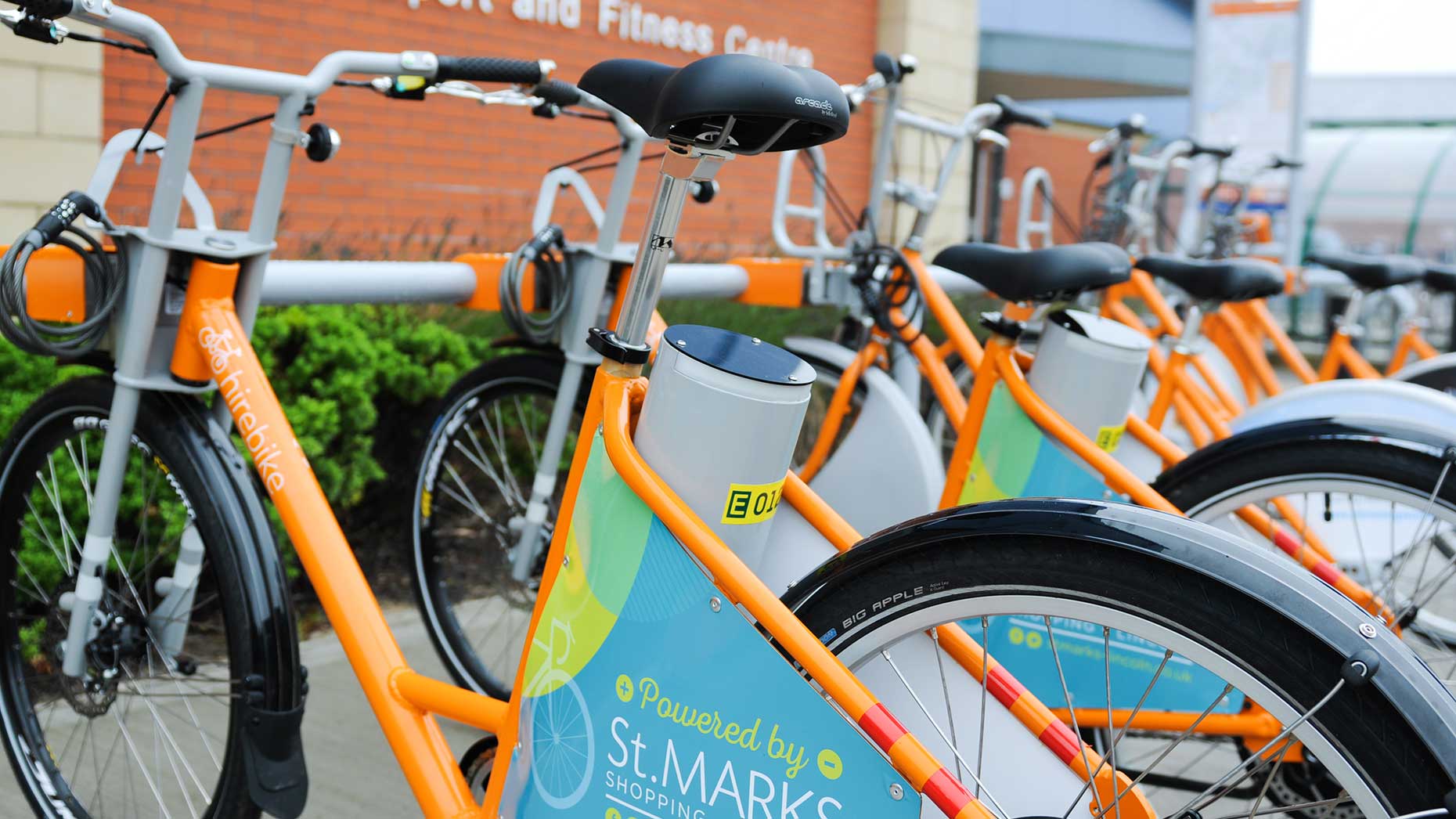 The Lincoln hirebikes scheme has expanded with five new stations after marking a 45% growth in usage in the last 12 months.
Two more stations are also planned after hirebikes became available at Lincoln County Hospital, Bishop Grosseteste University, Brayford Wharf, Broadgate and Bakewell Mews over the last couple of months.
Lincoln Railway Station and the University of Lincoln will be granted stations in the future, bringing a total of 26 stations across the city.
The scheme called 'Hirebike' was launched in August 2013 and new power assisted e-bikes became available in August this year at some stations to allow cyclists of all abilities to use the service.
Councillor Richard Davies, Executive Member for Highways and Transport at Lincolnshire County Council, said: "Using a hirebike is a great way to travel quickly, easily and affordably around Lincoln. With a choice of pedal and electric bikes at popular locations across Lincoln, residents, commuters and visitors are able to have more travel options readily available to them.
"Our Access Lincoln programme is dedicated to helping people use sustainable and active means of travel, so we are really pleased to see the pedal and electric bikes doing so well.
"In the short time the e-bikes have been available we have seen them get off to an impressive start.
"We are starting to see how people are using the bikes for longer journeys for both leisure and commuting.
"Some of the most popular journeys taken on the e-bikes are between the St Marks and The Lawn stations, where riders can conquer cycling uphill quickly and easily with the power assisted bikes, and between Skellingthorpe and St Marks stations, where cyclists can use the Park & Bike facility at Skellingthorpe Community Centre to park their cars for free and continue their journey on a hirebike into Lincoln on a safe and easy traffic-free cycle route.
"We have received lots of positive feedback and people are really interested in the bikes. It's been a great start following the launch of e-bikes, and with more stations soon to be joining the network, we expect even more people will sign up and give it a go next year."
Members of the public can sign up to the scheme and find out more from the Hirebike website.