Lincolnshire Wildlife Trust receives £500k grant to create plant archive for future generations
The Lincolnshire Wildlife Trust has been awarded a grant of £499,000 from the Heritage Lottery Fund to collect and protect the county's native plants. The Lincolnshire Plants: Past and Future project is a three-year scheme in partnership with the Natural History Museum in London, The Sir Joseph Banks Society, Lincolnshire Naturalists' Union and the University of…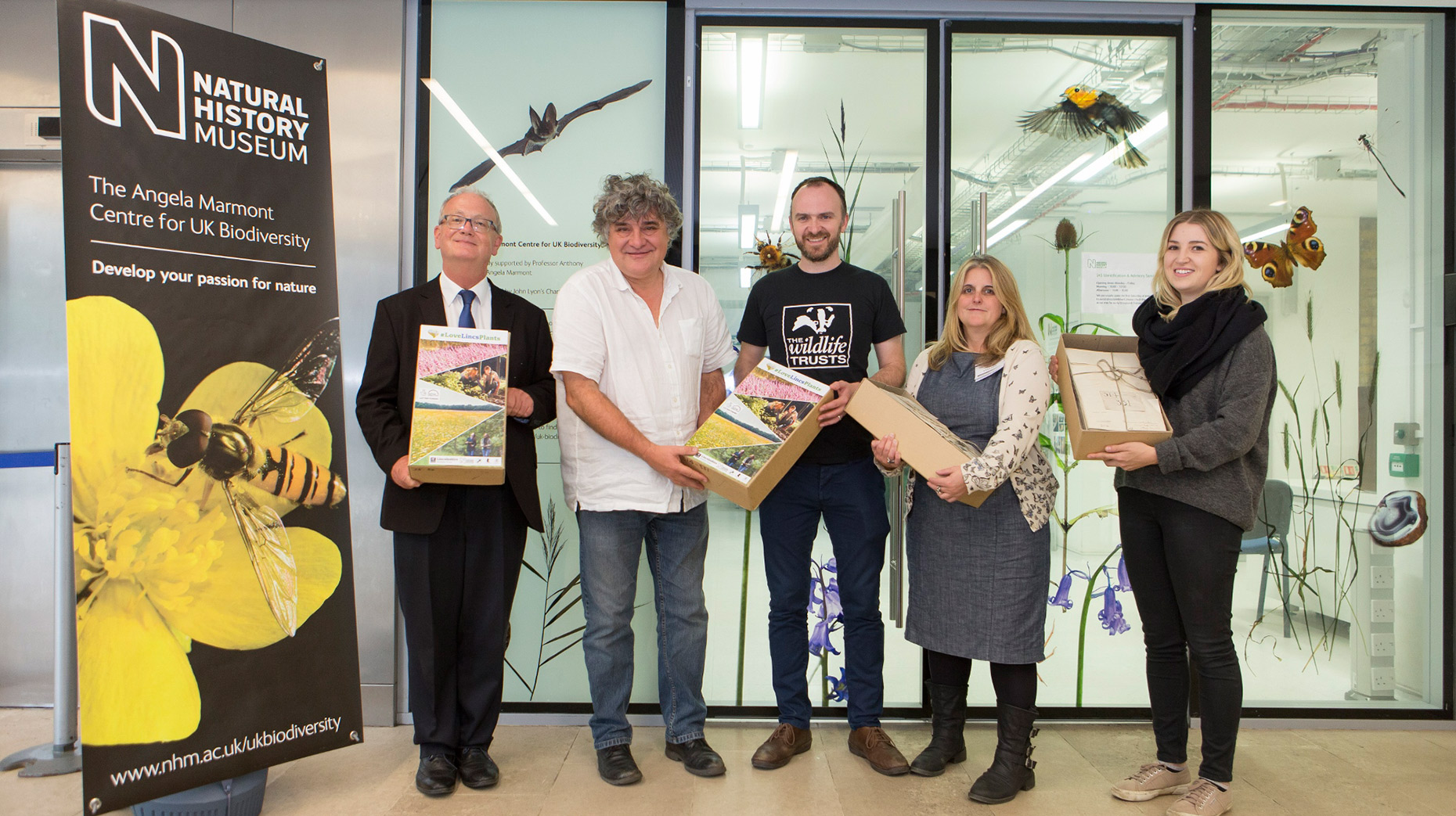 The Lincolnshire Wildlife Trust has been awarded a grant of £499,000 from the Heritage Lottery Fund to collect and protect the county's native plants.
The Lincolnshire Plants: Past and Future project is a three-year scheme in partnership with the Natural History Museum in London, The Sir Joseph Banks Society, Lincolnshire Naturalists' Union and the University of Lincoln to inspire a new generation of botanists; helping to safeguard our understanding of plants and the environment.
Over the last 150 years the Lincolnshire Naturalists' Union has compiled a huge collection of over 9,000 plant specimens, including some of Lincolnshire's rarest plants.
However, with no proper storage facilities available in Lincolnshire the trust explained the collection is at risk of deterioration.
The Natural History Museum in London has now received the collection, and will work to secure it safely in facilities designed for the protection of plant specimens while using state of the art imaging facilities to make these available to view online.
Inspired by Sir Joseph Banks, an eighteenth century Lincolnshire naturalist who famously voyaged around the world with Captain Cook, the project aims to enthuse the next generation of botanists by making a new archive of Lincolnshire's plants; some of which will be retained and displayed at the Sir Joseph Banks Centre in Horncastle as well as the Natural History Museum.
Through working with students at The University of the Lincoln, both the historic and 21st century collection will also provide a vital tool for scientific research into climate change and plant genetics; helping to address plant extinction on a local and national level.
Volunteers will be vital to the Lincolnshire Plants project. Creating a present day collection of plant specimens will require people to visit all parts of Greater Lincolnshire under guidance from the Lincolnshire Wildlife Trust.
This citizen-science project will not only train volunteers in plant identification, it will also find a new role for threatened traditional archiving skills, ensuring that volunteers are trained in the collection, preparation and mounting of specimens as well as opportunities to gain skills in botanical illustration and photography.
A series of lifelong learning events and public engagement will begin in spring 2018 and continue until autumn 2020.
Chris Manning, Lincolnshire Naturalists' Union, said: "We are delighted to receive Heritage Lottery Fund grant and excited to be working on this ambitious project.
"The Lincolnshire Naturalists' Union and the Lincolnshire Wildlife Trust have a long history of working together. With the additional expertise of the Natural History Museum this work can be expanded scientifically.
"The Sir Joseph Banks Society expands the scope culturally and historically through the continuing influence of the world-renowned botanist. This will enable the partnership to engage with wider audiences, thereby generating a better understanding of Lincolnshire's flora, past, present and future."