Watch: Driver narrowly avoids crash with lorry after double overtake on A17
It was lucky an accident did not happen.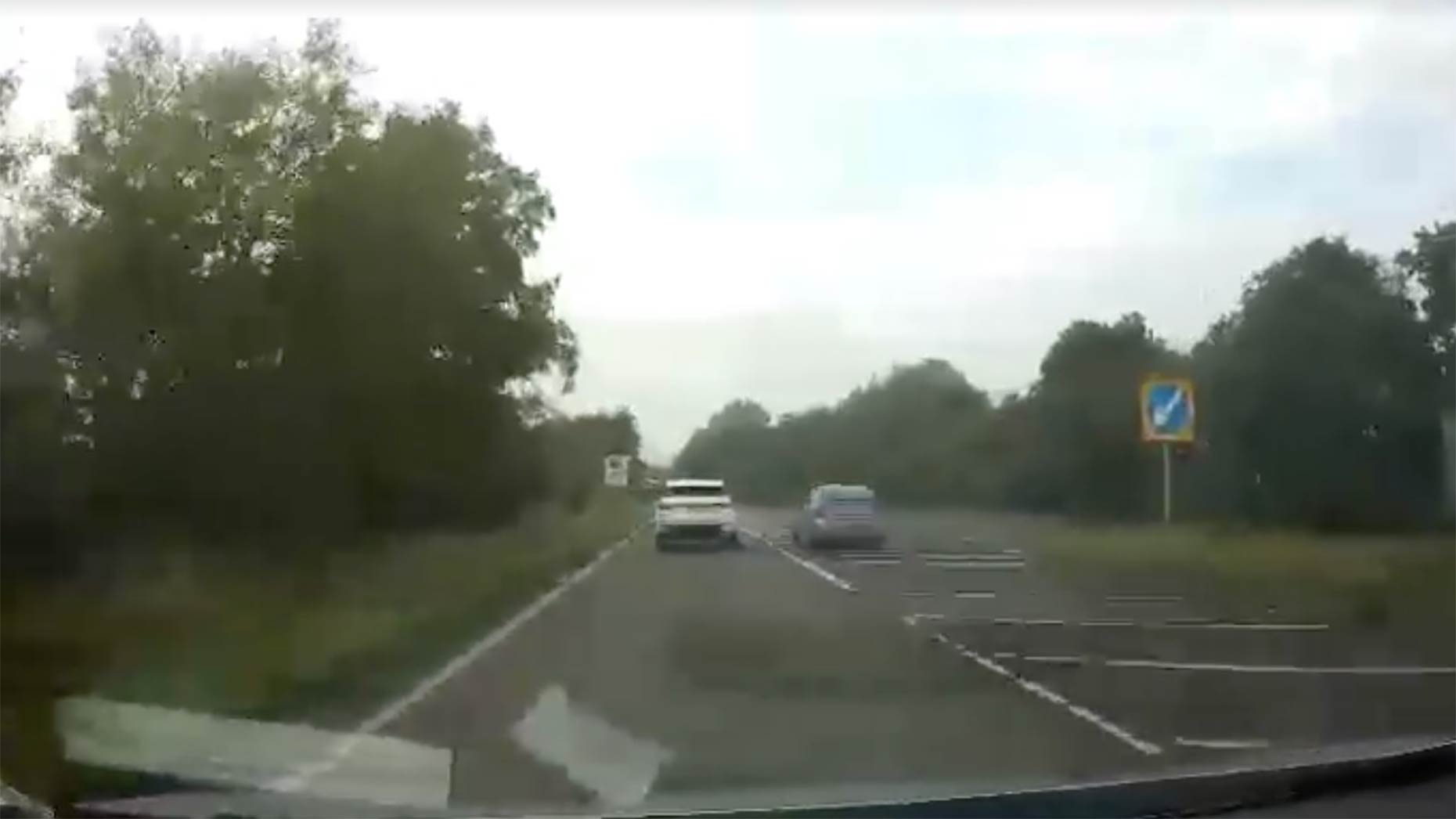 Dashcam footage has emerged of a Vauxhall Vectra driver overtaking a motorist on the A17, narrowly avoiding a potential crash with an oncoming lorry.
Posted on the Spotted: Spalding Facebook group, the video was captured on the A17 in King's Lynn heading towards Lincolnshire and has been viewed over 7,000 times.
In the video, what appears to be a white Range Rover overtakes the driver who is recording the footage.
Moments later a grey Vauxhall Vectra attempts a double overtake on the single carriage road before avoiding an oncoming lorry in the opposite direction.
Commenting on the video, Gill Loosemore said: "Obviously doesn't know the meaning of hatched white lines in the middle of the road."
Trevor Wain added: "I'm fairly sure the actions for the first car was 'driving without due care' and the second car was 'dangerous driving'.
"I bet they soon slowed down for the average speed cameras."