Cowley 'disappointed' to be knocked out of FA Cup but praises Lincoln City's effort
"I don't think we could've asked any more for their effort."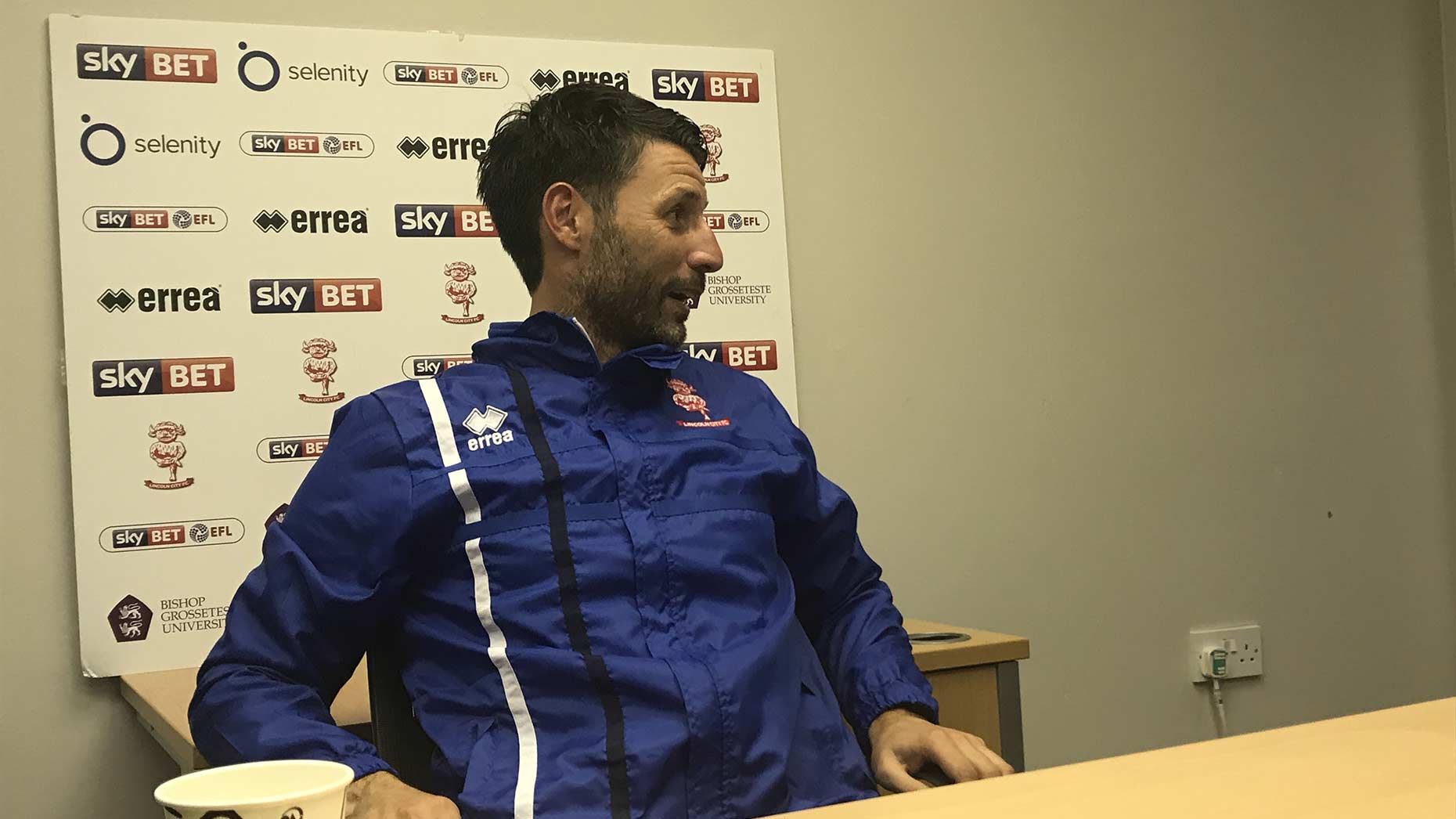 Lincoln City manager Danny Cowley has admitted he is disappointed to be knocked out of the FA Cup so early after suffering a 1-0 defeat to AFC Wimbledon on Saturday.
Lyle Taylor, who played under Cowley at Concord Rangers back in 2009, scored the only goal of the game as The Imps were unable to replicate last season's cup heroics at the first hurdle.
However, Cowley was more upbeat about his side's performance as he looks ahead to tomorrow night's Checkatrade Trophy match against Notts County.
"We're obviously disappointed to go out so early in the competition, but we played well and the boys' effort was excellent.
"I don't think we could've asked any more for their effort.
"It was the best we've worked without the ball and the best we've pressed it. We've dominated a League One team but just couldn't find a way."
Cowley also mentioned Lincoln's current goal drought which has seen The Imps score three goals in their last six league games.
"It's just not falling for us at the minute and while it's not falling for us we will continue to work really hard until it does.
"We know that if we can get to those levels we will be more than a match for the teams in our division.
"We scored 109 goals last year, we've dried up, our forwards have dried up and it happens when we have these periods.
"Success doesn't always happen in a straight line and sometimes you've got to feel the pain to really enjoy the glory."
The Imps look set to come up against Nottingham Forest loanees Jorge Grant and 19-year-old Lincoln lad Ryan Yates, however Cowley admitted that the duo could have been lining up for Lincoln this season.
"They're two boys we were both interested in and we were keen to take both of them but it wasn't to be and we totally understand.
"We've worked hard to try and create some relationships with Nottingham Forrest in the summer and I think we've done that but for whatever reason we weren't able to get those two over the line."