Ginger Ron returns to North Hykeham after over three years on the loose
He appeared like magic.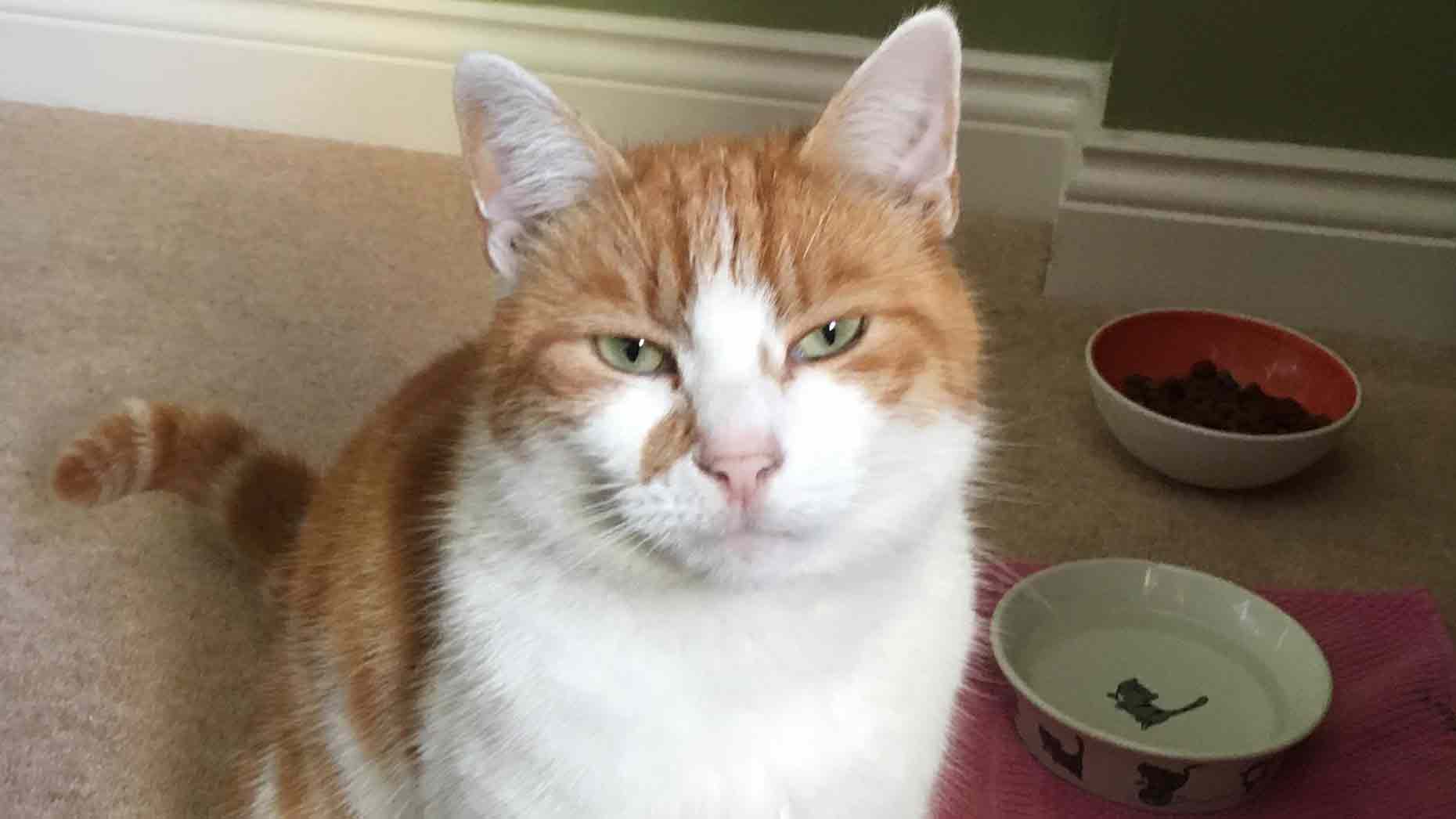 A ginger cat, affectionately named Ron Weasley, has magically returned to his family home in North Hykeham after being missing for over three years.
Helen Gordon and her partner moved to North Hykeham from Reading in August 2014 with their five cats, Eddie, Neville, Milo, Geoff and Ron.
Unfortunately, shortly after moving, poor Ron did a disappearing act, and despite numerous searches could not be found.
Then, incredibly, just over three years after going missing, vets rang Helen to inform her that an elderly couple on Newark Road had taken her beloved Ron to them.
Helen told The Lincolnite: "We moved back up to Lincoln from Reading three years and three months ago with our five cats.
"We put them all in a large front bedroom overlooking their new playground (a large lake) for the first couple of days then let them have an explore of the house.
"We'd only been here a week and went out one evening accidentally leaving the bedroom window open.
"Upon our return one cat, Eddie was sat on the front door mat waiting for us, we panicked and checked him over as the only way out was the first floor window with nothing underneath to break his fall. He was fine and purring.
"Sadly upon entering the house we discovered that Ron had also escaped.
"We spent days going up and down the street and around the lake and checking the local vets but eventually accepted that he was gone.
"Yesterday, we received a phone call from a local vets that an elderly couple came in with Ron, claiming they'd only had him about a week.
"The receptionist thought their story sounded odd and checked for a microchip, which of course he had. He was still registered to our Reading address but fortunately we haven't changed our mobile numbers.
"They were curious as to how he got to Lincoln from Reading but when we explained the story they were flabbergasted that he'd been missing for over three years.
"My partner rushed over to the vets and sure enough it was our lovely ginger haired Ron Weasley.
"He is now home and purring happily!"