November 30, 2017 11.41 am
This story is over 56 months old
"Just perfect": Hundreds react to plans for A46 Lancaster monument
Are you for or against the plans?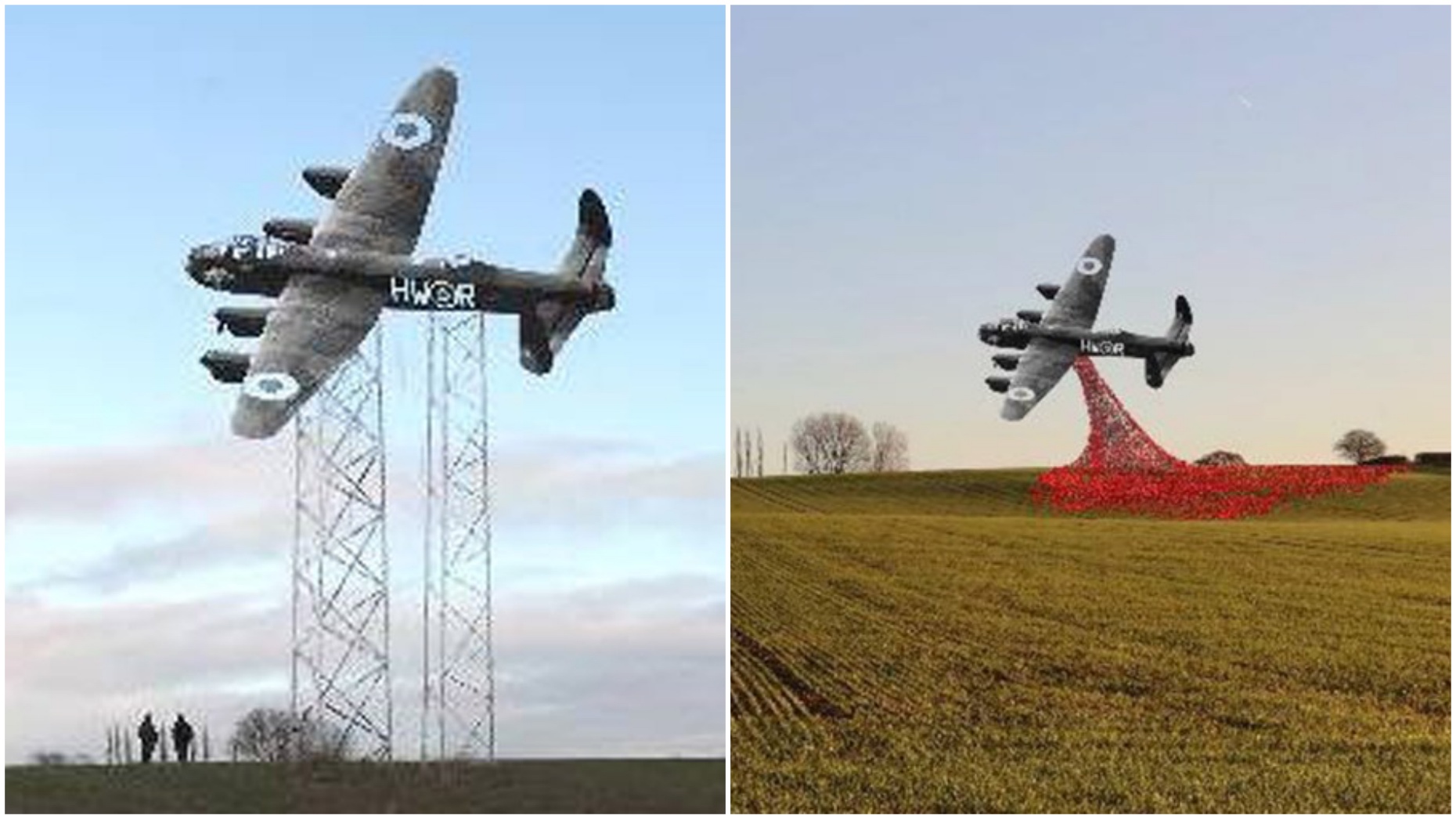 Hundreds of people have given a passionate approval to plans for a Lancaster Bomber gateway sculpture for Lincoln on the A46 – judging it the 'perfect tribute'.
The news, first published on The Lincolnite on Wednesday, November 29, wasn't a popular idea with everyone however, with some opposed to 'celebrating the war'.
As reported previously, the Bomber County Gateway Trust has been set up with a mission to build the landmark on land close to the A46 at Norton Disney.
It is hoped the project, which would require fundraising of between £100,000 and £200,000, would be brought to fruition alongside the 100th anniversary of the RAF in 2018.
A post linking to the story on The Lincolnite's Facebook page was 'liked' over 1,700 times, and more than 300 people commented with their reaction on the story and social media.
David Brown said:
"Newcastle has the Angel of the North so why not. Lincoln deserves something special to highlight the city."
Sheron Clixby commented: "I really hope this idea comes to fruition, it would be an amazing asset for Lincolnshire, Bomber County.
Gerald White added: "Marvellous. A real time memorial to all those who were lost. A tangible sculpture for everyone to admire."
A few designs are being considered currently. David English said: "It has to be the poppy option. So appropriate, poignant and reverent… and beautifully supports the iconic Lancaster, which is the perfect choice."
"Too distracting"
Some readers disapproved of the idea with commenters debating the choice of subject. Others thought the sculpture would be too much of a distraction for divers.
Howie Aardvark Jones said: "Maybe leave our fetishism for war behind. Celebrating a machine which rained death on people held up by poppies which remember the dead is a crass statement."
Gill Lowery added: "Quite distracting to drivers I would think."
Facebook user Tony Hewis Willi Schnauzer said he would prefer a different type of sculpture. "Bit before my time the Lanc'. I would prefer to see a Vulcan looking like it's banking over a field."
Rosemary Hustler was keen to add: "Let's just hope it doesn't have a backdrop of a disgusting rendering plant."