November 23, 2017 8.16 am
This story is over 49 months old
Lincolnshire gritters blessed by bishop ahead of winter
Winter is coming.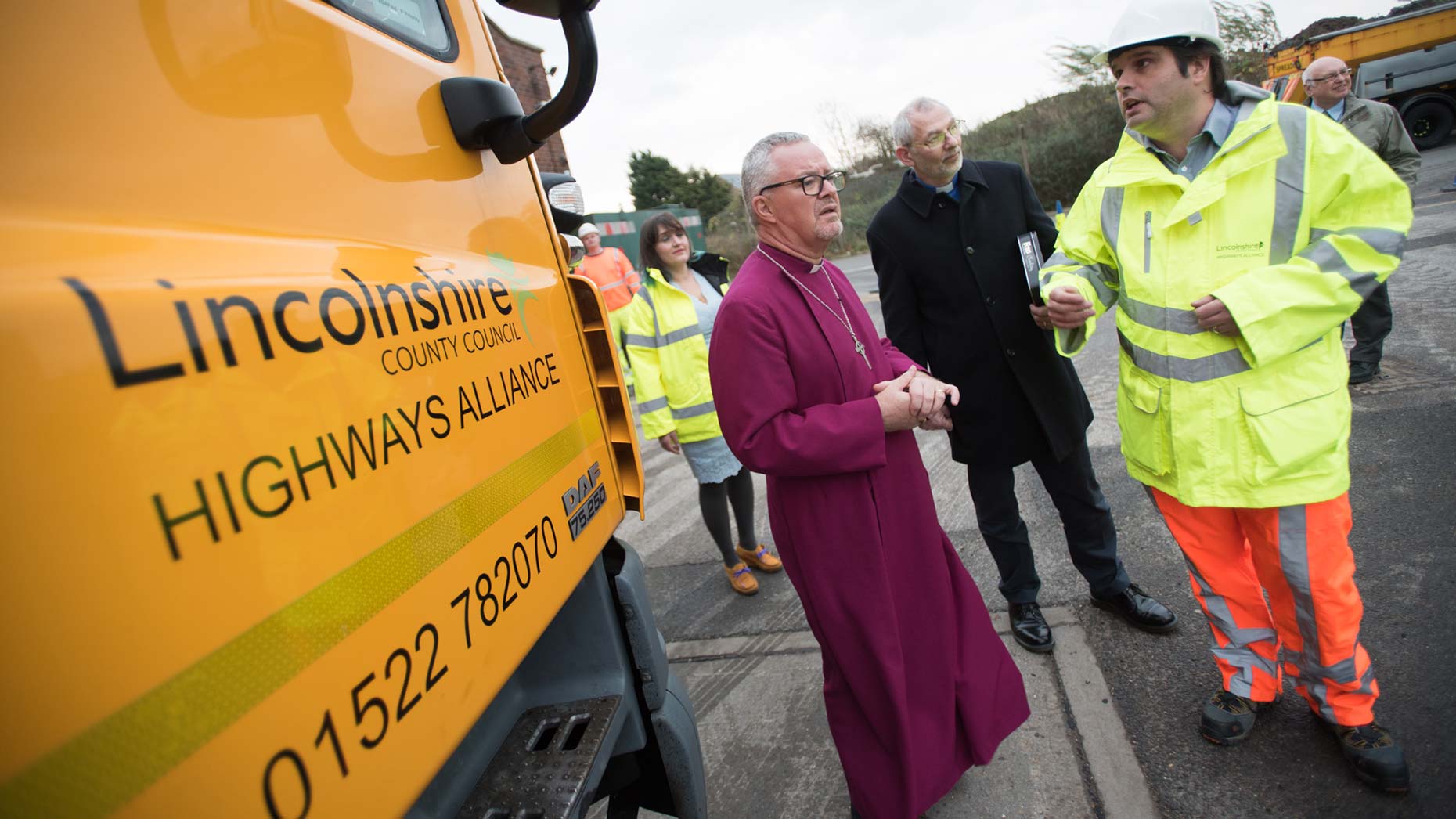 Gritters across Lincolnshire were blessed by the Bishop of Grimsby ahead of their work over the upcoming winter.
Forty three gritters will be scattering salt and ensuring Lincolnshire roads are safe during the cold weather.
The fleet includes the four biggest snow ploughs in the country, dubbed The Beast'.
Altogether the county has 35,000 tons of salt to use on its highways.
At the Sturton-by-Stow depot near Gainsborough on Wednesday, November 22, the Bishop of Grimsby Reverent David Court paid his thanks to the workers. He added their job is often seen as 'under-appreciated'.
There are six gritters at the Sturton depot, all costing around £125,000, with the rest of the vehicles situated across the county.
Bishop of Grimsby, Reverend David Court, told Lincolnshire Reporter: "It's an opportunity for us to say thank you to the people who work behind the scenes to keep our roads safe and an opportunity for us to pray and ask for God's blessing on all of the work they do.
"It's vital what they do, I am aware that our roads are not always as safe as they could be and people don't always drive as safe as they could, so anything which takes place to prevent accidents, to ensure that we are driving safely, has to be a good thing."
Richard Wills, executive director for the Environment and the Economy at Lincolnshire County Council, said: "This is an important part for our staff and it shows people in Lincolnshire are pleased with what we do, and it's very good having the bishop here today giving his blessing to us."