New forest charter unveiled at Lincoln Castle
The event marked the 800th anniversary of the Charter of the Forest.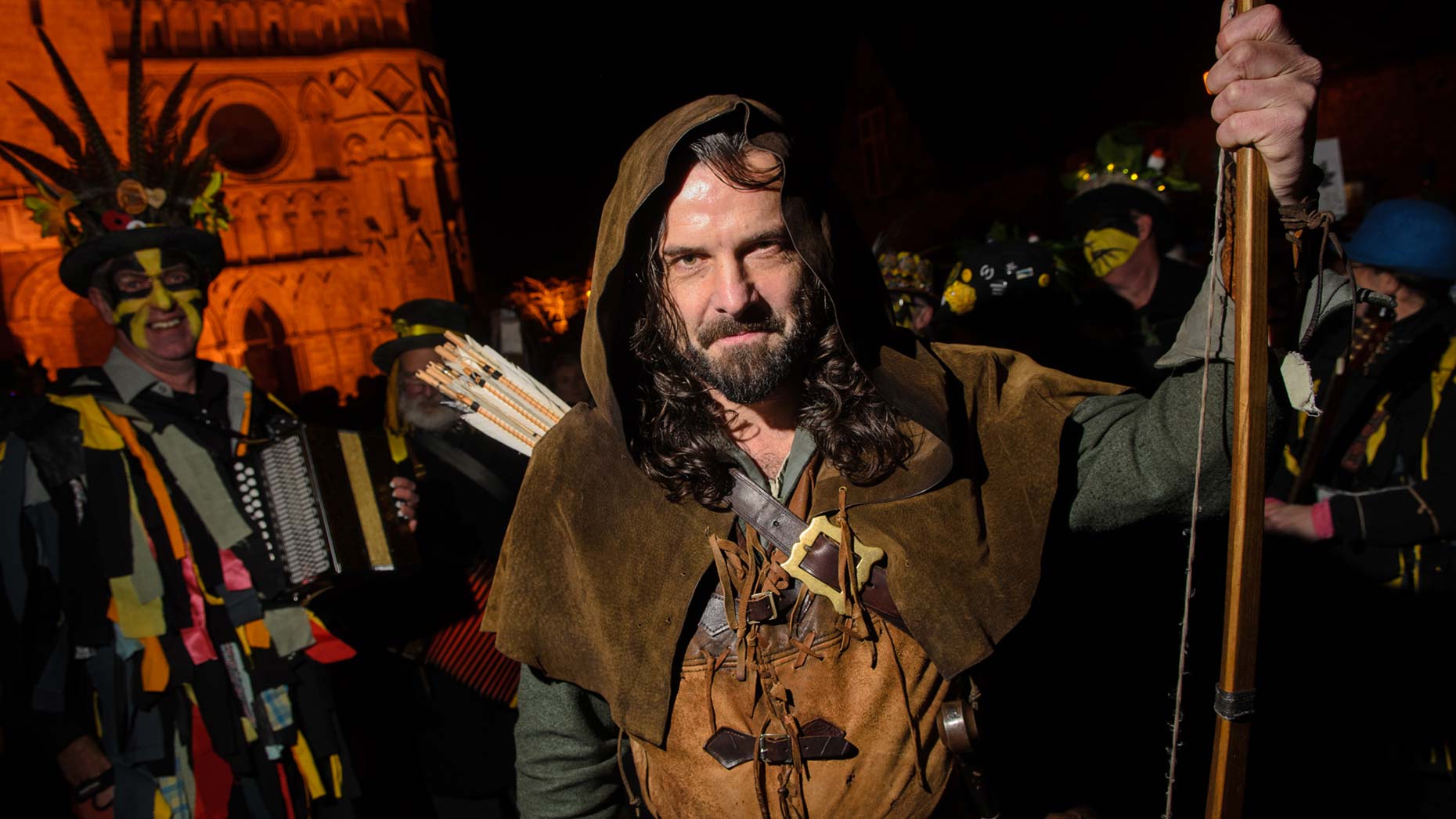 A new charter to put woods and forests at the centre of people's lives and a special wooden sculpture have been unveiled at Lincoln Castle to mark the 800th anniversary of the Charter of the Forest.
The Tree Charter Champion Pole, carved by artist Simon Clements from oak, was revealed at an event at the castle on Monday, November 6.
The sculpture also showcases words by poet Harriet Fraser.
Visitors gathered at the event at Lincoln Castle before taking part in a lantern procession to mark the occasion.
There was also an opportunity for visitors to view the Charter for Trees, Woods and People, written in oak gall ink by calligrapher Patricia Lovett, alongside the 1217 Charter of the Forest.
A spokesperson for the Woodland Trust said: "In 2017 we've hit a point when woods and trees are facing unprecedented pressures from development, pests and diseases and climate change. They risk being neglected, undervalued and forgotten.
"The Woodland Trust is currently fighting to save 780 woods under threat from development – the most ever in its 45 year history.
"And as England may have tipped into deforestation, with more trees being cut down than planted for the first time in 40 years, it is essential we act now as a nation to protect the future of trees and woods for people for generations to come.
"The Charter has been written by the people of the UK who have shared their stories of trees."
Lincoln goes green
Across the city, people have been marking the significance of the anniversary with a host of special events.
National Citizen Service (NCS) graduates joined forces to plant 100 trees at Doddington Hall at the weekend in honour of the launch of the Woodland Trust's Tree Charter.
The NCS graduates met on Saturday, November 4, and worked alongside Doddington Hall's head gardener, David Logan, to plant the 100 saplings in the grounds of the Estate.
Students and staff were also celebrating the anniversary at Priory Pembroke Academy. They hosted a special tree planting ceremony on the school grounds.