New Typhoon display pilot swoops in to RAF Coningsby
RAF Coningsby's newest Typhoon display pilot will have a busy year ahead of him as the airbase prepares to celebrate the Centenary of the Royal Air Force. Flight Lieutenant Jim Peterson, who lives in Lincolnshire with his wife and two children, said he was looking forward to his year flying the UK's premier fighting aircraft.…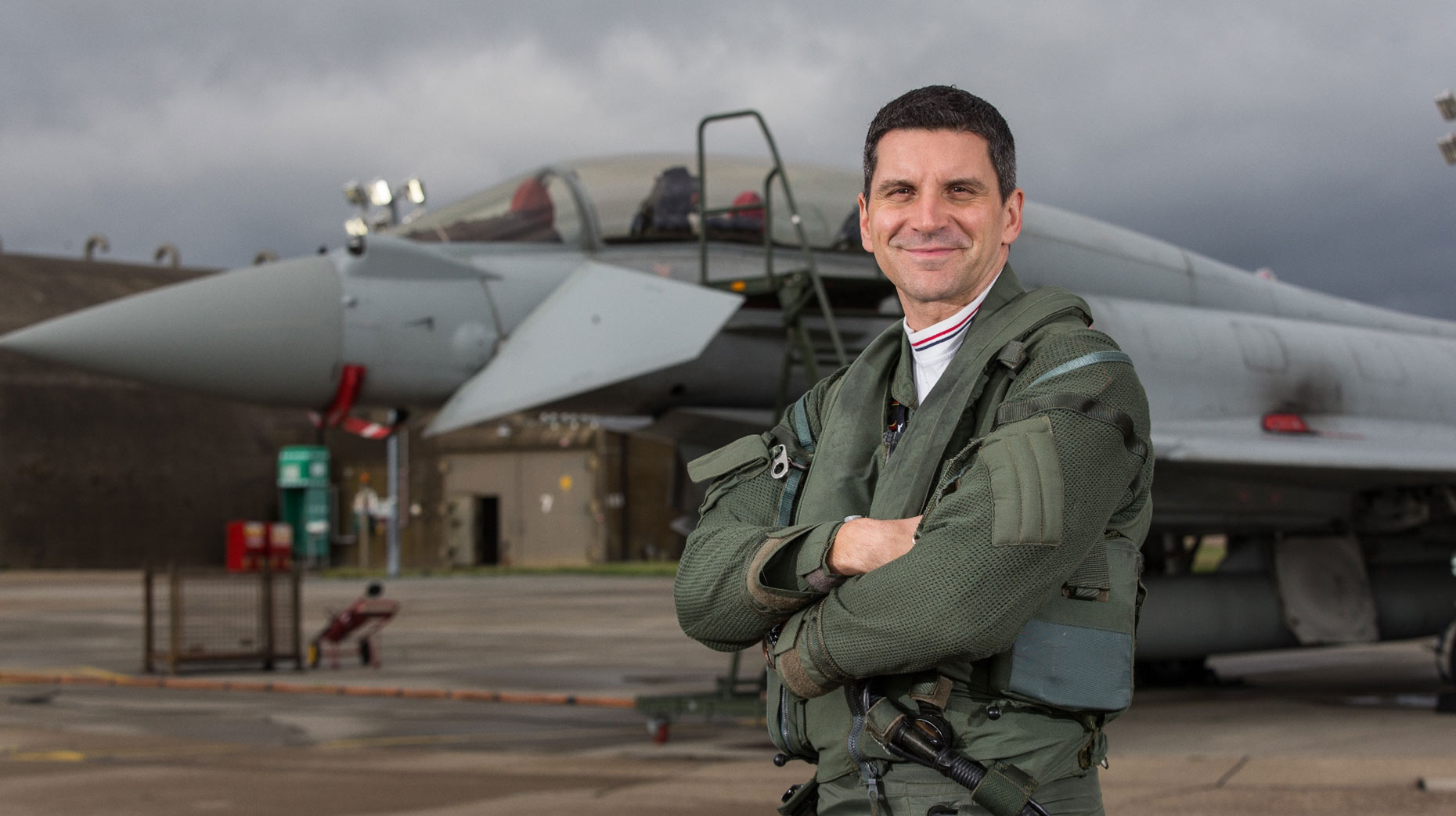 RAF Coningsby's newest Typhoon display pilot will have a busy year ahead of him as the airbase prepares to celebrate the Centenary of the Royal Air Force.
Flight Lieutenant Jim Peterson, who lives in Lincolnshire with his wife and two children, said he was looking forward to his year flying the UK's premier fighting aircraft.
Jim said "I'm delighted and extremely grateful to have been given the opportunity to display the RAF's premier fighter aircraft in its historic centennial year.
"I'm very much looking forward to building a display that showcases the Typhoon's incredible power and carefree handling and can't wait to get started on the work up in the New Year".
Jim takes over the role from Flight Lieutenant Ryan Lawton, who said: "It has been a real privilege to represent the Royal Air Force during 2017.
"This year has been very busy, but incredibly rewarding for everyone involved and has only been possible through the commitment and professionalism of the engineers on 29 (R) Sqn and the support from the entire of RAF Coningsby".
Jim Peterson was born in Bermuda and moved to the UK in 1981 aged four, where he grew up in West Sussex.
Following flying training, Jim was role-disposed to the Tornado GR4 in 2003. After completing the Operational Conversion Unit at RAF Lossiemouth, Jim was posted to XIII Sqn at RAF Marham, where he was trained in low level reconnaissance and instructed electronic warfare.
He completed numerous overseas exercises, graduated from the NATO Tactical Leadership Program Flying Course in Florennes, Belgium and deployed twice on operations over Iraq.
Jim crossed over to the Typhoon in 2006 and took up a position as a ground school and simulator instructor pilot in the Typhoon Training Facility at RAF Coningsby.
Jim was posted to XI(F) Sqn in 2009 where he conducted Quick Reaction Alert duties in the UK and Falkland Islands and also flew on operations over Libya.
In 2012, Jim was posted as an Evaluator Pilot and electronic warfare specialist to 17(R) Test and Evaluation Squadron, which subsequently became Typhoon Flight and part of 41(R) Sqn.
In 2015, Jim joined 29(R) Sqn, where his current role is to teach student pilots electronic warfare and how to operate Typhoon.