An ice morning! Frozen Brayford on coldest day of the week
Pretty scenes.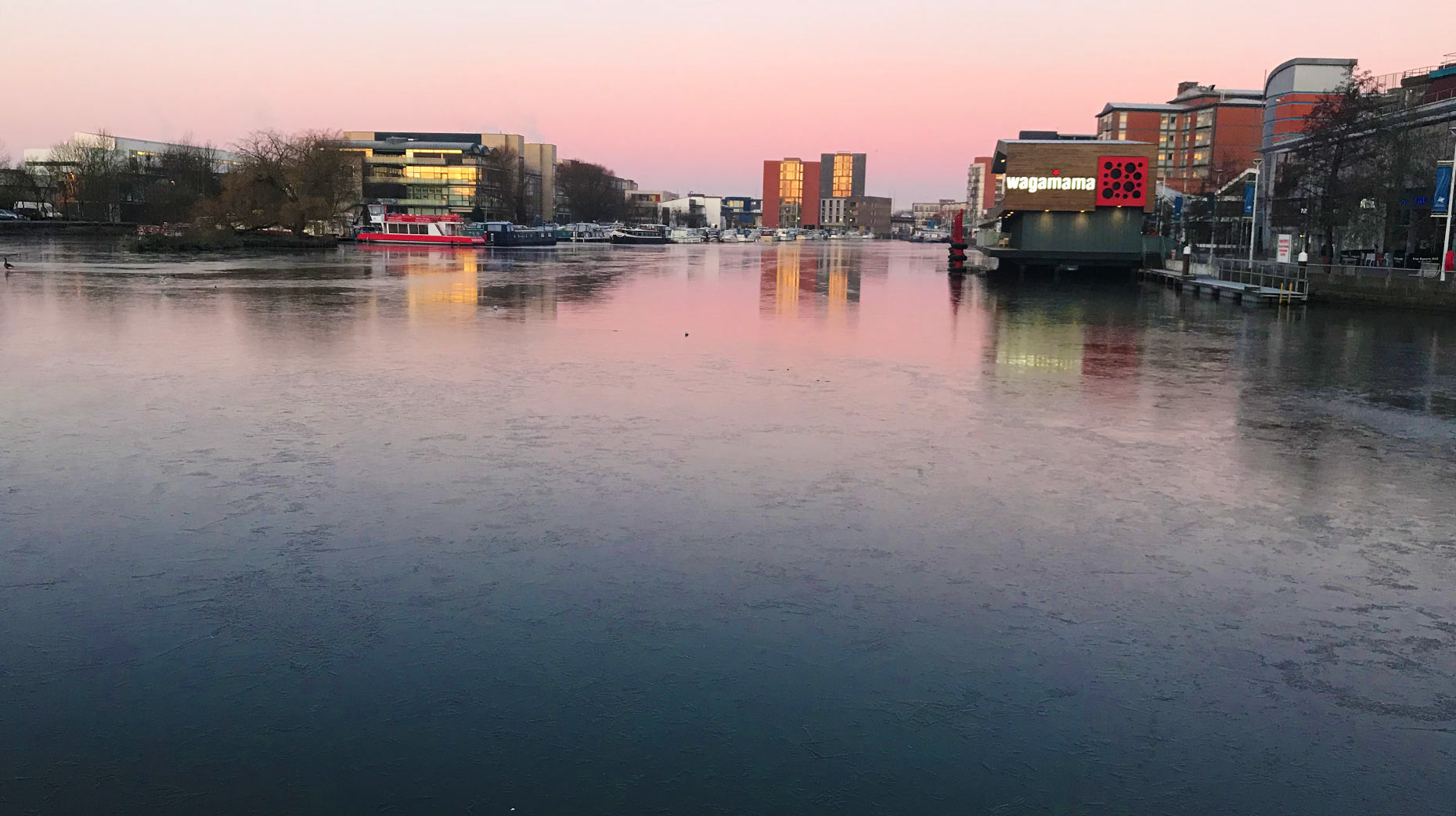 A rose-coloured sunrise lit up some beautiful frosty scenes in Lincoln this morning, beginning what's set to be the coldest day of the week.
Some commuters stopped to take in a glassy Brayford.
Met Office forecasters have predicted that temperatures will reach a maximum of just four degrees on Monday, December 18.
After a cold and frosty start it's expected to be a dry afternoon with some spells of sunshine.
Forecasters predict it will become misty through the evening with some fog patches likely. Drivers are advised to take extra care on the roads.
The outlook for the rest of the week shows it will get progressively milder with patchy rain developing.