Lincoln firm raises over £20k for Nomad Trust
£20,000 has been raised.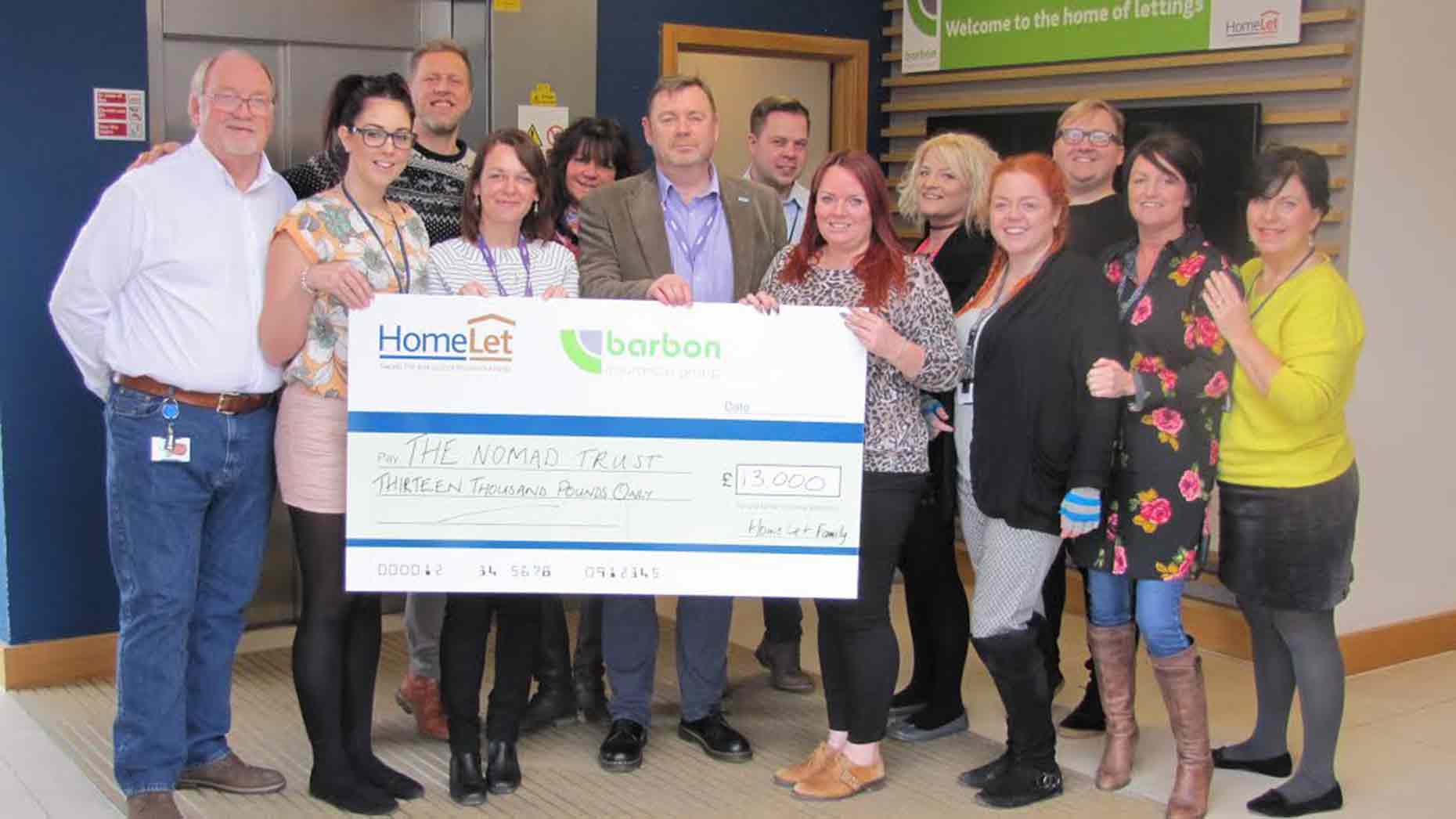 Over the last year, the HomeLet charity team has organised activities and events to raise funds to support the Nomad Trust.
The Nomad Trust is a charity which provides welfare services in Lincoln for those who are homeless or otherwise in need.
Fundraising began with internal events including the Office Olympics, Payday Bingo, Roses for Valentine's Day and a Summer Party.
Staff have also taken part in the Lincoln 10K and Big Sleep Out to raise additional funds outside the office.
The company often matches donations made by staff, added to their purchase of Lincoln Green from The Lincoln Knight's Trail, this takes HomeLet's total donation to over £20,000 for The Nomad Trust in 2017.
Martin Totty, Chief Executive Officer, HomeLet said: "Congratulations to HomeLet staff for all of their fundraising efforts throughout the year.
"We hope it will make a difference to the valuable support the Nomad Trust provide to Lincoln's homeless and those in need of welfare services."
A spokesperson for the Nomad Trust said: "We are so very thankful for all that HomeLet are doing to raise funds to support those that need it most.
"The money is going towards a unique facility for Lincoln that will seek to address the core issues facing those that find themselves on the streets.
"The Nomad Centre will offer wrap around support that means we are not only providing a bed for the night, but walking the journey with someone to independent living.
"The whole project is around £1.2 million to complete and so the enormous contributions HomeLet are making towards this target makes each day one step closer to realising our dream."