Reflections 2017: Caroline Johnson – New experiences, challenges and a few surprises
Reflections from the Sleaford and North Hykeham MP.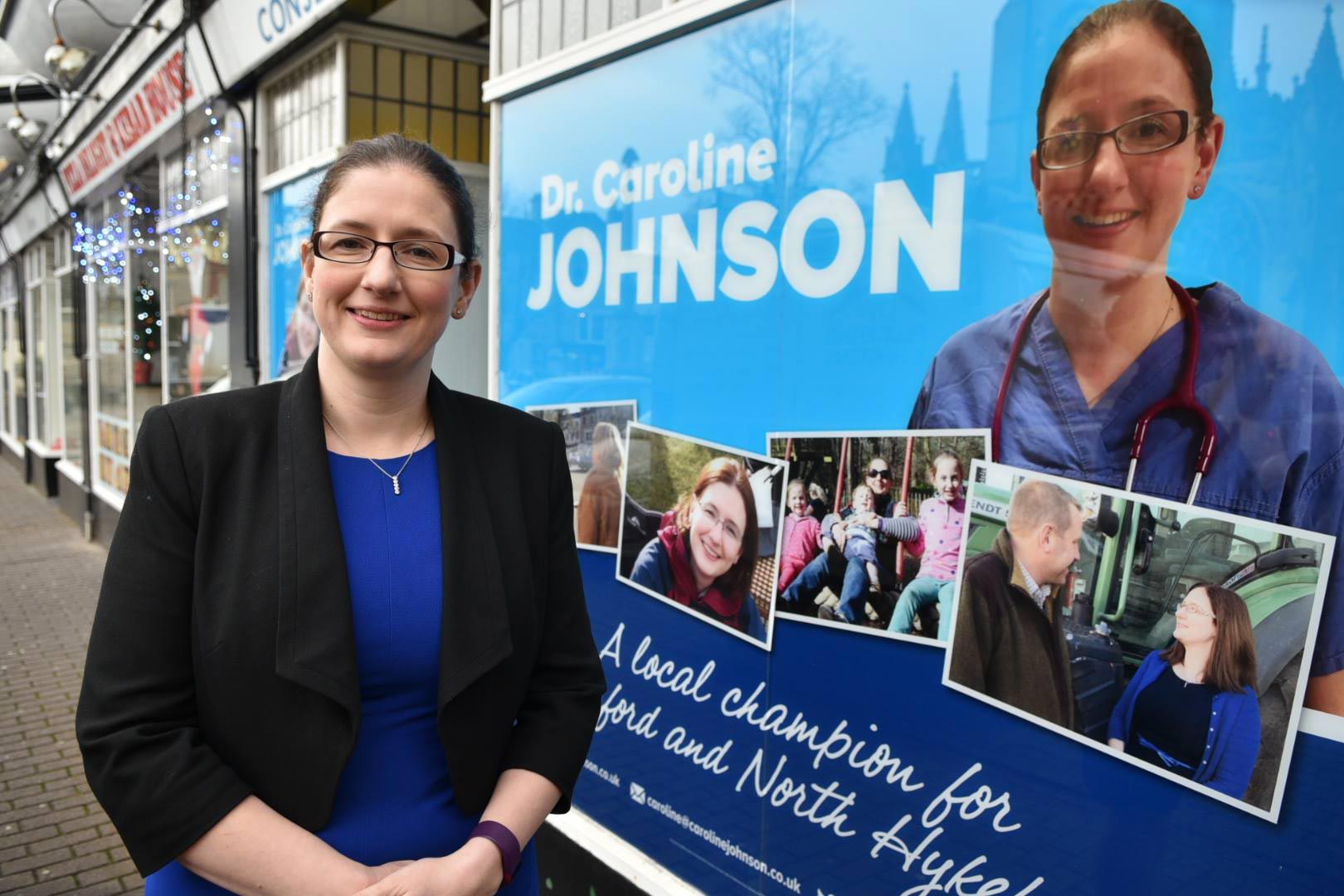 The end of 2017 marks the first year of my life as an MP – a year for me filled with new experiences, challenges, and just a few surprises along the way.
I had a whirlwind festive season last year, as I went from working in a children's paediatric ward, to being sworn in as a Member of Parliament in a matter of weeks.
As soon as I had begun finding my feet in Westminster, I found them swept out from under me as Theresa May called a snap election.
Following a rollercoaster of an election campaign, I felt honoured and privileged to be re-elected to the seat I had won a few months previously.
I threw myself back into parliamentary life – a life which I thoroughly enjoy.
I thought I would use this opportunity to reflect upon the transition from paediatric consultant to MP, and how I am able to use my medical expertise in my new role as an MP.
One of the biggest differences between the two professions is the nature of the work – the fast and furious pace of life on a paediatric ward, compared with the relative slow burn of politics, punctured by moments of high excitement.
I have often used the analogy of juggling 10 balls at once to describe life on the ward. You enter at the beginning of a 12 hour shift, and after a brief handover with the duty doctor, you are then responsible for ensuring the children on the ward receive the best possible care during the next 12 hours.
The initial routine checking up on the progress of each patient is soon interrupted by the first complication, and from then on it is a case of managing and prioritising the series of events that will inevitably emerge over the next few hours.
By the end of the shift you are exhausted, but left pleased and proud that your decisions and actions had an immediate impact on the lives of those children – and you hand over the juggling to the next consultant on call.
Politics by contrast is a process of ideas, influence and change, which can be a much longer game.
Getting progress on issues important to Sleaford and North Hykeham, such as the supply of utilities, broadband and road infrastructure, can at times can feel painstakingly slow.
Such infrastructure programs can take a number of years, and even successive governments, before their final implementation.
The process involves numerous meetings and discussions, from talking to local affected parties, to lobbying in Westminster the relevant ministers and government departments.
Progress is not measured in short, tangible blocks, but can rather come all at once after a huge concerted effort, or not at all.
The pace can be slow, but the potential changes you can bring to your community can be huge.
The difference in how these two roles are viewed in society has also become more apparent to me as I have moved between them.
As a senior children's doctor, you are generally met with warmth and respect from most of the people you are introduced to.
As an MP, sadly this is not always the case.
Many think the roles are very different, but I would argue they are very similar in a number of ways.
Both involve long hours and hard work, but can be incredibly rewarding as you are able to make a positive difference to the lives of others through public service.
My 15 years of experience in medicine give me an invaluable insight when it comes to discussing health issues in Parliament.
As the only practising consultant in the house, I use my expertise on the Health Select Committee, aiding it in scrutinising the government's health policy and tackling the public health issues of the day, such as children's oral health.
On a local level, I am well-placed to make the case for protecting and strengthening local services, from returning Grantham A&E to an around the clock service to improving the response times of the ambulance service.
Serving in Parliament has given me the ability to engage fully with many other issues affecting Lincolnshire.
I have become well-versed in the challenges facing farmers through my work on the Environment, Food and Rural Affairs Committee, and the need for investment in utility infrastructure through my work with the Greater Lincolnshire Local Enterprise Partnership.
Finally, my participation in the Armed Forces Parliamentary Scheme, which has involved a number of visits to bases around the country, including our own RAF Cranwell, has given me a greater understanding and appreciation of the brilliant work done by our servicemen and women.
I look forward to another exciting and informative year in Parliament and wish you all the best for the year ahead.