December 27, 2017 7.00 am
This story is over 46 months old
Reflections 2017: Matt Corrigan – Bright outlook for the city
Reflections from Lincoln BIG's Matt Corrigan.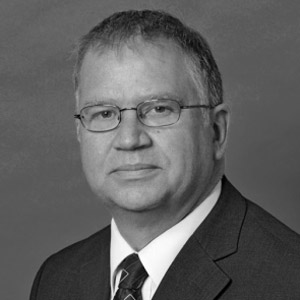 Lincoln continued to grow and prosper during 2017 – another milestone year for the city – and I am confident there will be much more progress over the coming months as we start to capitalise on the investments which took place during the year.
Lincoln BIG engaged with many more businesses and organisations, supporters its levy payers and partners, including Visit Lincoln, in myriad ways, during months of major changes.
We were delighted to play a leading role in the 800th Anniversary of the Battle of Lincoln celebrations, by masterminding the hugely popular Lincoln Knights' Trail. This colourful attraction helped us to tell more people about Lincolnshire history and culminated in an auction which almost raised £180,000, which will help The Nomad Trust and establish a new Art Fund for the City.
A complementary Knights' Education Trail, delivered by The EBP also proved a real winner with county schools.
Being able to announce that Lincoln was the only place worldwide where visitors could see Magna Carta and the Charter of The Forest together, along with the hosting of the Domesday Book and the fascinating Battles & Dynasties Exhibition were other highlights.
Lincoln BIG's packed programme of events kept the city buzzing as work gathered pace on multi-million pound regeneration projects in the Cornhill area and Lincoln BIG was able to work with Stagecoach East Midlands and Waitrose to introduce a Park & Ride initiative, which has increased in popularity.
After months of hard work, it is great to see the city's Transport Hub becoming a reality – people already using part of the new Central Car Park, off Broadgate, the frontage to the railway station has been revamped and the city's impressive state-of-the-art bus station is just weeks away from opening.
Lincoln's Cornhill Quarter is attracting increasing attention, following its £2.4m revamp and the arrival of Flying Tiger Copenhagen and Moss Bros, and people are looking forward to welcoming The Cosy Club early in the New Year and the start of work on the new Everyman Cinema in 2018.
Now work has begun in earnest on Phase 2, which will see the revitalisation of properties in Sincil Street, boosting the appearance and footfall in this area.
Overall, we have a city centre we can be very proud of.
The Cathedral Quarter is attracting increasing numbers of tourist visitors; Steep Hill and The Strait have unique places that so many people enjoy; the Upper High Street is seeing continued investment – with new restaurants and bars opening; the High Street continues to thrive and is set to benefit from a whole new pedestrian area, linking it every more closely with St Marks, while the Cornhill Quarter is starting to realise its potential as a whole new shopping and entertainment area – attracting new businesses which would otherwise not come to Lincoln.
This combined with a new 1,000-space multi-storey car park and new bus station, puts Lincoln in great stead for next year and the years to come.