Top 10 stalls to check out at Lincoln Christmas Market 2017
Take a look at the top ten stalls we think you should visit at Lincoln Christmas Market 2017.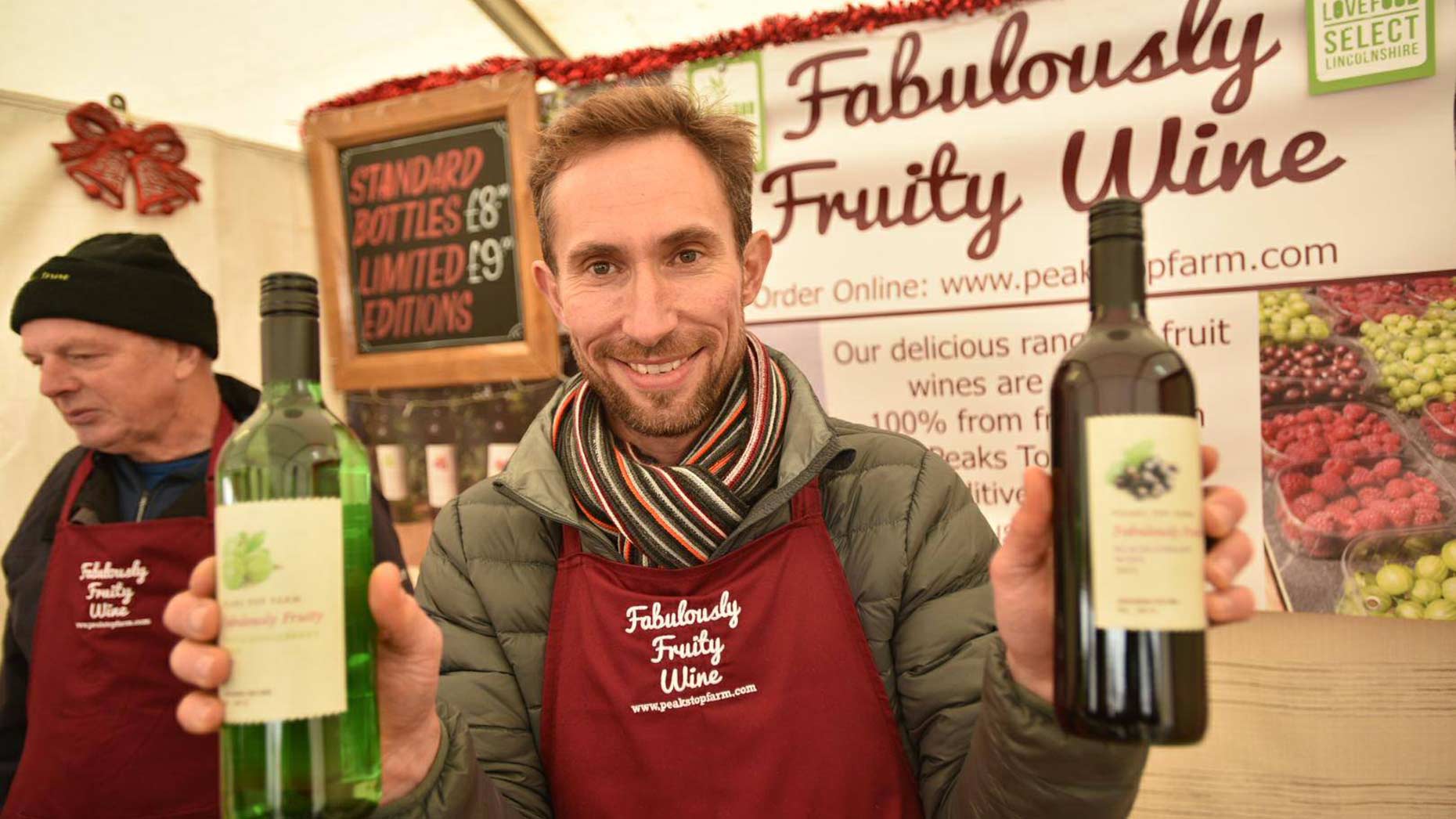 This weekend there are over 200 stalls on offer at the Lincoln Christmas Market, and The Lincolnite spotted the ten best offerings for you to check out.
Lincoln Christmas Market opened today (December 7) at 12pm and will run until 7pm on Sunday, December 10, opening at 10am each day.
Here are our top 10 stalls to look out for:
---
The Continental Bakery
Situated at the back of The Lawn, The Continental Bakery has dozens of mouthwatering pastries and cakes on offer, with the portions big enough to pass as a meal.
Matt Gawlik said: "We've visited this market every year for the last 15 years and it's always been very successful for us and the atmosphere is amazing."
---
Natural Pet Box
Making their debut appearance at Lincoln Christmas Market, Natural Pet Box can be found at the Westgate Primary School in the market.
"We sell organic and natural treats for cats and dogs, which you can't normally find on the High Street," said Sharon Pennock, whose business only started in May this year.
---
Fabulous Fruity Wine
"We're Lincolnshire food farmers and we're from the north-east of the county," said Pete Clayton of Fabulous Fruity Wine.
Making their second appearances at the Lincoln Christmas Market, they're selling their home-grown fruit wines.
---
St Valentine's Liquorice
"We have an amazing selection of all sorts of liquorice, and non-liquorice and also a smiley face," said Sarah Baker of St Valentine's Liquorice.
The fantastic sweet stall can be found inside the Lincoln Castle grounds.
---
Divine Inspiration Interiors
"There's lots of people who are always in a good mood, doing their Christmas shopping and we really enjoy it," said Michelle Willey of Divine Inspiration Interiors.
A number of beautiful indoor ornaments are on sale here outside The Lawn.
---
Incredible Pies
Fancy a festive treat with a twist? Then come to Incredible Pies outside The Lawn.
"We have a variety of six delicious flavours of mince pies from amaretto, cranberry, rum and ginger, as well as traditional pies.
"From our understanding Lincoln Christmas Market is one of the best Christmas markets in the country."
---
Salted Orange Food
Salted Orange Food are another business making their first appearance at the market with their wood fired pizzas.
"We're showcasing what we can do, and show people who we are," said Sam Owen of Salted Orange Food.
---
The Cocktail Pickers Club
The Cocktail Pickers Club missed out on last year's Christmas market as they had only been a business for two weeks, however they're here this year with their pre-made premium cocktail bottles for sale.
"We've got a very exciting offer on and we hope there'll be plenty flying out," said Jen Hall, whose stall can be found outside The Lawn.
---
Lincolnshire Police
One of the biggest stalls at this year's market, Lincolnshire Police certainly stands out in The Lawn.
"We're down here to talk to people about policing in their areas, we've got a fantastic Mustang police car that is gathering a lot of attention," said John Horton.
---
Football Stadium Photography
David Sheilds is offering market goers something a little different with his football stadium photography on sale, which are all his own work.
David has been to 91 of the 92 league football grounds in the country and has items for sale from Lincoln City to Manchester United in the Big Wheel Marquee.
He said: "This is the fifth year that I've been at this market and it's always exceptionally busy."