Woman breaks leg after 'slip on wet step' at Lincoln Christmas Market
"I think it was appalling the ride owner was heartless when I fell from his ride."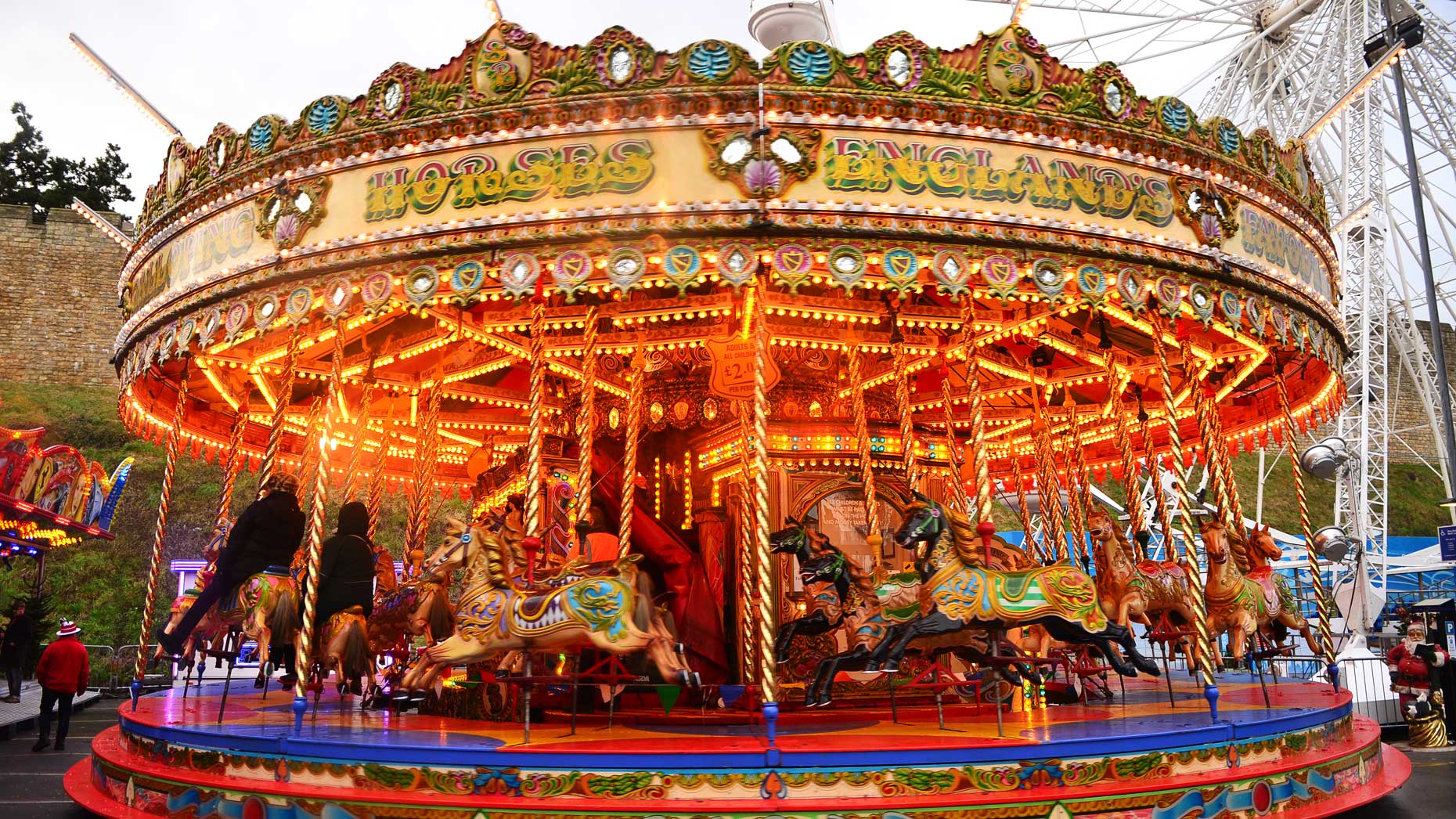 A Lincoln woman has claimed she broke her leg after slipping on a 'wet step' on the carousel near The Lawn during the annual Christmas Market.
Rebecca Berry, 34 from Ermine West, visited the market on Thursday, December 7 at around 4.40pm with her partner, daughter and friends when she claims she slipped on the step of the ride.
The Lincoln mum, who suffers from hyper-mobility but did not need any aid walking around the market, has now said she is 'appalled' after the ride owner 'ignored' her fall.
She has also been in contact with the City of Lincoln Council, who she claims has said that she is liable as she chose to get on and off the ride.
Rebecca told The Lincolnite: "It was about 4.40pm on Thursday afternoon and it had been raining because there were puddles all on the floor.
"I'd just been on the carousel near the Lawn with my four-year-old daughter and I was getting off onto the step.
"I got onto the top step, but the second step was wet and I slipped onto the ground into a puddle.
"My daughter, Mia, also banged her head in the fall but thankfully she was fine.
"The carousel guy didn't approach me for two or three minutes and my partner and friends were screaming at him to help me.
"He'd stopped the ride to let people off and then was more interested in getting others onto the ride than helping me.
"People were saying the steps were too wet but he ignored them. He didn't take any notice.
"After three minutes the ride worker was in a 'flap' and my friend found a police officer and they had to get a paramedic.
"He [the ride worker] told my partner and my friend that he had got a shoulder injury so couldn't help.
"I couldn't be moved as I was in too much pain. They sent St Johns and I was transferred into an ambulance and taken to A&E.
"I was put on gas and air and morphine. I broke my leg in two places.
"I think it was appalling that this ride owner was heartless when I fell from his ride.
"The council have contacted me and said that because I was getting on and off the ride I was liable for that but it was his steps that were wet.
"My little girl has said she is never going to the Lincoln Christmas Market ever again."
Simon Colburn, Assistant Director for Health and Environmental Services at the City of Lincoln Council, said: "We are aware of this incident and are currently investigating, it would therefore not be appropriate to discuss specific details at this time."