January 11, 2018 8.30 am
This story is over 53 months old
Britain's most famous sculptor exhibits in Lincoln
An exiting exhibition of work by English artist Henry Moore is coming to Lincoln, with displays of rarely seen pieces. 'From the land: Henry Moore, Ewen Henderson & other artists' opens at The Collection on Saturday, February 10. The exhibition takes as its starting point the 800th anniversary of the Charter of the Forest, which…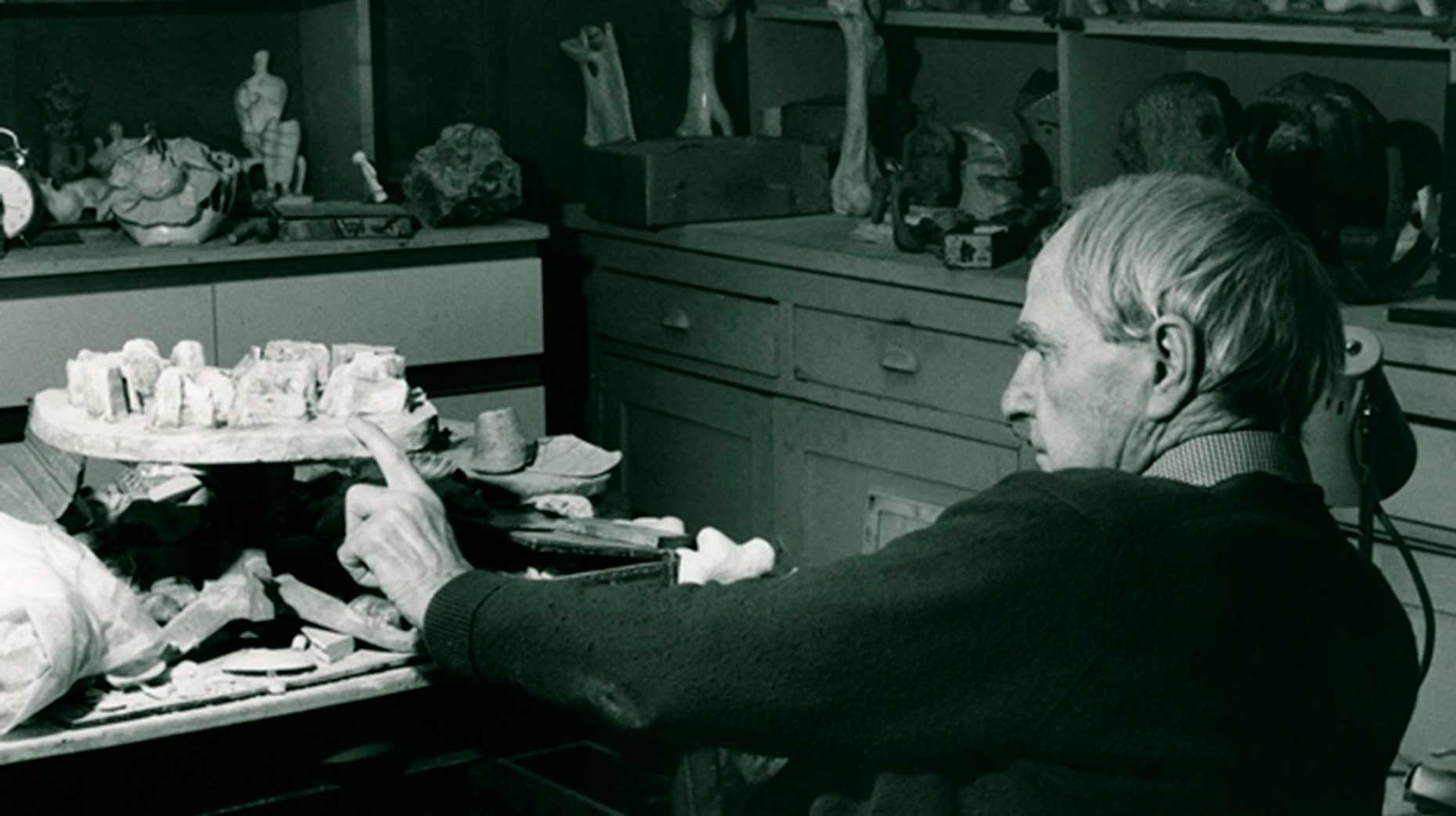 An exiting exhibition of work by English artist Henry Moore is coming to Lincoln, with displays of rarely seen pieces.
'From the land: Henry Moore, Ewen Henderson & other artists' opens at The Collection on Saturday, February 10.
The exhibition takes as its starting point the 800th anniversary of the Charter of the Forest, which gave the common man rights to glean from royal land.
The process of collecting from the land is key to the work of the lead artists in the show: the celebrated British sculptor Henry Moore (1898 – 1986) and innovative ceramic artist Ewen Henderson (1934 – 2000).
Both artists used the land as a source of inspiration and physical material for their sculptural work.
Sculpture and drawings by Moore will be displayed alongside works by Henderson and fifteen other artists, including Paul Nash, John Piper and Evelyn Gibbs, which distort the perceived pastoral nature of British landscape.
Curator Ashley Gallant said: "This is a thrilling opportunity to see Britain's most famous sculptor in a new light, showing how Moore and many of his peers were drawn to the rugged almost mystical British landscape."
Tickets for the exhibition cost £5 for adults, £4 for concessions and £3 for children (children under five are free).
Family tickets (for two adults and up to three children) are available for £13. Tickets include a free return visit.
There will be an opening celebration from 6pm to 8pm on Friday 9 February, to which all are welcome.
Then at 12.30pm on Saturday 17 February, Nicholas Alfrey, Research Associate in the Department of History of Art at The University of Nottingham, will give a lunch time talk, looking at the idea of a landscape tradition in British art, and at the radically different forms of landscape practice that emerged in Britain in the later 20th century. Tickets for the talk cost £3.