January 31, 2018 4.01 pm
This story is over 53 months old
Lincoln shop worker stabbed repeatedly, but heroically fights off attacker
Super strength and bravery.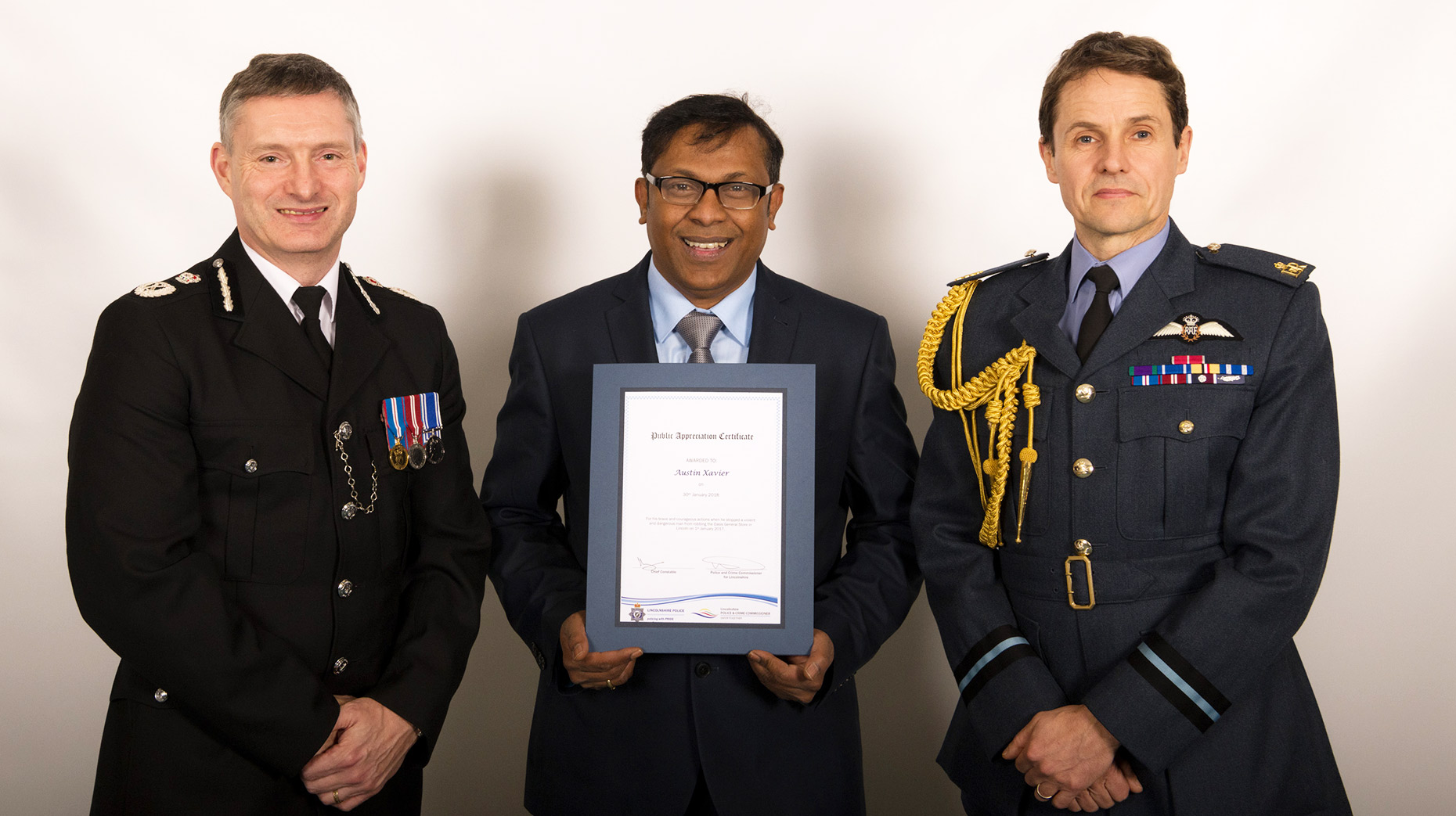 A Lincoln shop worker was stabbed repeatedly with a large kitchen knife, but still managed to restrain his attacker with two helpful strangers.
Austin Xavier was working along in The Oasis general store on Newark Road in Lincoln on January 1, 2017 when David John Cross, 34 of Jarvis House entered and attacked him.
He stabbed him many times with a large knife, but his victim bravely continued to fight him off.
Austin managed to retreat temporarily to a store room before running outside to hold the door closed and trap his attacker inside.
Cross then smashed the glass door using a fire extinguisher and continued to attack him with a knife.
Thankfully, the commotion had attracted the attention of Christoper Basford and Laimonas Junda, who helped Mr Xavier restrain and disarm the assailant.
Cross was charged with robbery, section 18 wounding and possession of an offensive weapon, for which he pleaded guilty at Lincoln Crown Court.
The three brave men involved in the remarkable incident were honoured for their actions by Lincolnshire Police's Annual Recognition Awards on Tuesday, January 30.
The force said, on presenting them with a Public Appreciation Certificate: "The three men showed extreme bravery and fortitude in preventing a robbery.
"Their actions meant the police were able to arrest at the scene, remand a violent and dangerous offender and build a strong case for prosecution.
"They were all nominated for National Police Public Bravery Awards to recognise their achievements.
"Mr Austin Xavier was awarded a Gold Medal, Mr Christopher Basford was awarded a Silver Medal and Mr Laimonas Junda was awarded a Certificate from the Police Public Bravery Awards."