January 30, 2018 2.51 pm
This story is over 70 months old
More Ford Transit vans stolen and torched in Lincoln area
Police say they are concerned about the recent spate of thefts.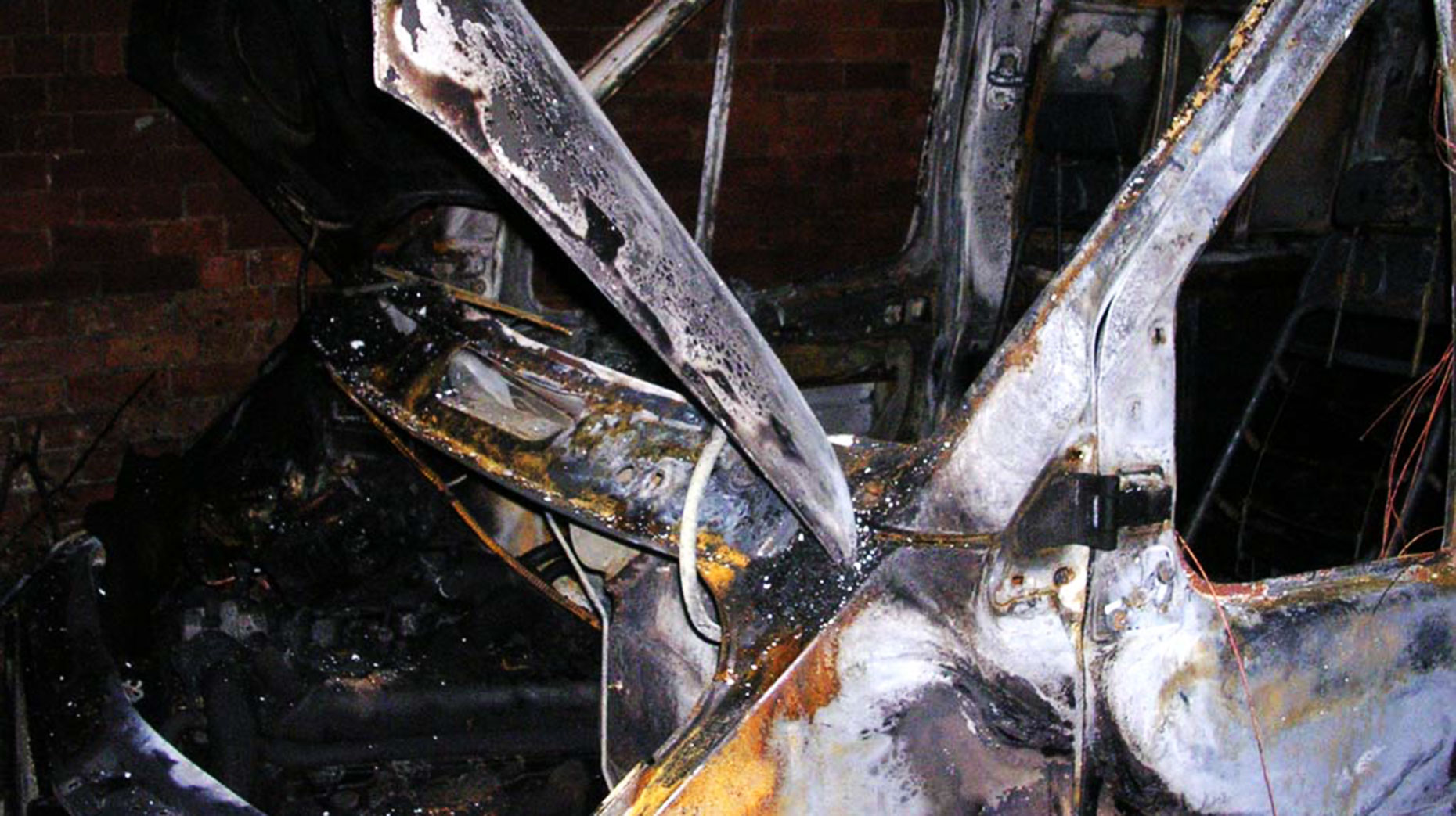 Police are warning Ford Transit van owners to protect their vehicles after 14 thefts in the Lincoln area in a matter of weeks.
In a trend reported on The Lincolnite earlier this month, Ford Transits have been stolen in West Lindsey, North Kesteven and Lincoln.
Many of the vehicles have been found later burnt out after being stripped for parts.
Inspector for the North Kesteven area, Marc Gee, says: "This recent spate of thefts is concerning. Historically thefts from vans is nothing new – but thefts of the actual vans certainly is.
"We believe the vehicles are being broken into and driven away to remote locations, or sometimes even towed away so as not to wake up the owner.
"These crimes are happening at night and one of the main targets for the criminals is to steal any valuables such as tools or gadgets, or remove the engine.
"They are then making it as hard as possible for us to investigate the crime by burning vehicles out, which makes forensic analysis more difficult. We are doing our best to stop this spate and information from the public will be vital to achieving that. If you see anything suspicious, please report it to us straight away on 101."
Sally Picker, crime reduction tactical advisor for Lincolnshire Police, added: "There's actually quite a lot that owners of Ford Transit vans can to do prevent their vehicles from being targeted.
"I appreciate this costs money, but a more secure vehicle gives you the peace of mind that you are far less likely to wake up for work one morning and be without your van. Why not consider purchasing a pedal box?
"They can be a great deterrent – they're bright yellow so highly visible and prevent the van from being driven away. Installing better locks that cannot be drilled or picked can offer great protection. You can also consider alarms, some will ring your phone and even link to CCTV.
"There are also OBD port protection devices which prevent the On Board Diagnostics socket from being accessed by potential thieves – this prevents the immobiliser from being by-passed."