January 12, 2018 2.27 pm
This story is over 53 months old
RAF veteran found sleeping rough at Grantham College
He was found on the sports field.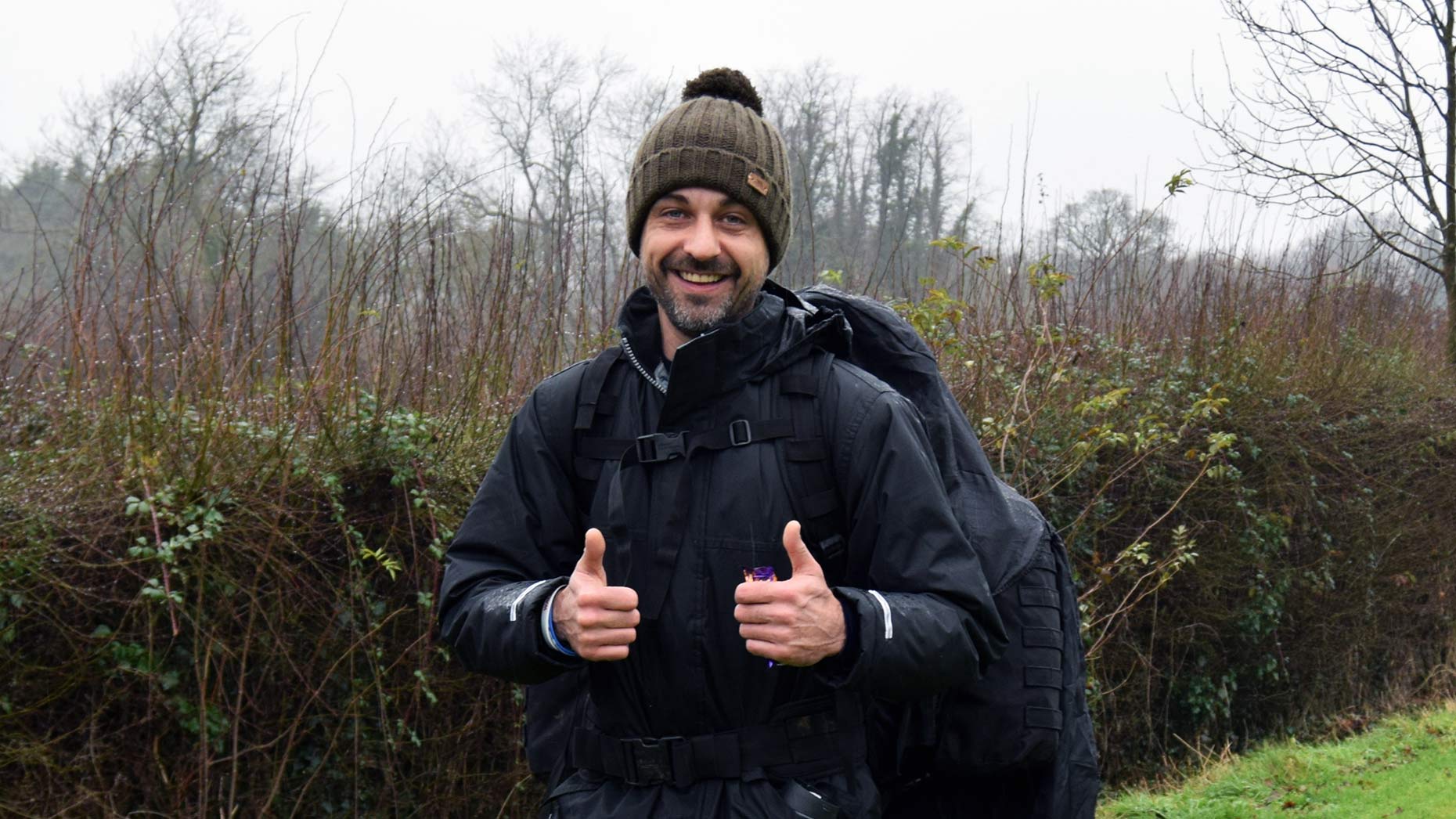 A man found sleeping rough by students on Grantham College's sports field is raising money for mental health and homelessness charities by walking 1,400 miles around the UK.
RAF veteran Steve Thomas suffered with Post Traumatic Stress Disorder for 10 years and aims through this mission to alleviate the stigma around mental health.
He has so far completed 400 miles of his journey after setting off from Wales where he is originally from and is passing through Grantham on his way to London where he will meet up with some former RAF servicemen.
Along the way, Steve has been trying to help other homeless people who are in a similar position and is encouraging them to speak to someone.
Steve said: "The hardest part for me is meeting people who don't want to help themselves when all they need to do is talk to someone.
"I have been in that position myself and believed that I wasn't worthy of being in the world but realised that I need to change this.
"I have attempted suicide on several occasions and it's sad to think that so many people are going through exactly the same thing."
Grantham College marketing manager Jaz Abeysekera said: "We all go about our everyday lives avoiding people and looking down at our phones but we don't realise what's going on in front of us and that perhaps by speaking to one stranger, you might make their day. You could be that listening ear that somebody has needed for a long time.
"It goes to show that none of us really realise how lucky we are and that there are so many people out there who need a listening ear but so many of those people never get to where Steve has.
"He is a very brave man and I can tell he will make a difference to so many people's lives by doing this."
Steve is raising money for Walking with the Wounded which is the charity that helped him through his battles and is also collecting donations to sustain him through his expedition. To donate to either of these funds, please follow the links below: