February 26, 2018 11.20 am
This story is over 45 months old
Cllr Richard Wright: Momentum grows for North Kesteven leisure investment
A vision to inspire an active community.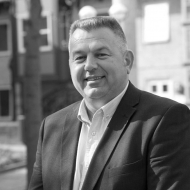 Generally we all know what's good for us – and what's not – but still find any and every reason and excuse to resist change.
New Year's Resolutions come and go and giving things up for Lent follows shortly after; with the motivation to shape up for summer coming quickly thereafter.
I know as much as the next man how hard it is to gain the motivation and the ongoing momentum to take up regular exercise and to keep going with it, but over the last year one thing that has really helped me is the excellence of Sleaford Leisure Centre.
As far back as 2010 North Kesteven District Council saw the need and potential to upgrade it, which ultimately saw an investment of almost £3 million and a phenomenal uplift in use and satisfaction.
Following on from this a further £4 million was invested in a wholesale transformation of the district's other leisure centre at North Hykeham which emerged as ONE NK, again to broad acclaim and with greatly increased usage.
There can be no doubt that the quality of the facilities, their affordability and the improved environment at both of these refreshed facilities are supporting more people to be more active more often – which was our main motivation for the investment – and to maintain their resolve and momentum in doing so.
Last year alone saw a 50%-plus uplift in use to 739,648 visitors at both Sleaford and North Hykeham.
On a smaller scale the investments made at Whisby Natural World Centre where we have encouraged more adventurous play by enhancing play spaces inside and out are increasing regular active participation there too.
These investments also put the council in a stronger position to re-tender contracts for running these and other leisure services, through which a new operating model transforms previously-subsidised services to now run at an overall surplus to the council.
In turn, this now supports the continuation of and development of other services through a ten-year saving of more than £7.5 million.
This in itself is very welcome and a further vindication of our bold vision to invest in leisure services at time when most other councils were scaling back or closing theirs.
But what, for me, is most gratifying is that all three of the ultimate successors – the companies we have now appointed to run leisure, sports and countryside services over a decade from April 1 – are all social enterprises.
These are: Greenwich Leisure Ltd, operating leisure centres in Sleaford and North Hykeham and the Terry O'Toole Theatre under the name Better; Lincs Inspire Ltd which runs Grimsby Auditorium and other facilities in and around North East Lincolnshire to run Whisby Natural World Centre; and Hill Holt Wood, at Norton Disney to run the Countryside Services including the Stepping Out Walks network, the annual walking festival and grounds maintenance.
The new contract will also see further investment and enhanced outreach to deliver sport and physical activity directly in local communities, specifically reaching out to engage otherwise hard to reach people.
Like the council, social enterprises operate on a not-for-profit basis, with a focus on community benefit over the bottom line.
As we work to mobilise the new contracts I am confident that these are the organisations best-placed to move forward and develop excellent services, focused on improving the health and wellbeing of residents.
What is most clear is that through this new partnership we are all aligned with a shared vision for the benefit of all, to inspire everyone to be more active more often.