February 7, 2018 12.08 pm
This story is over 46 months old
Major 1,100 homes Witham St Hughs development delayed over health contributions
Health money wouldn't be invested in the village under current plans.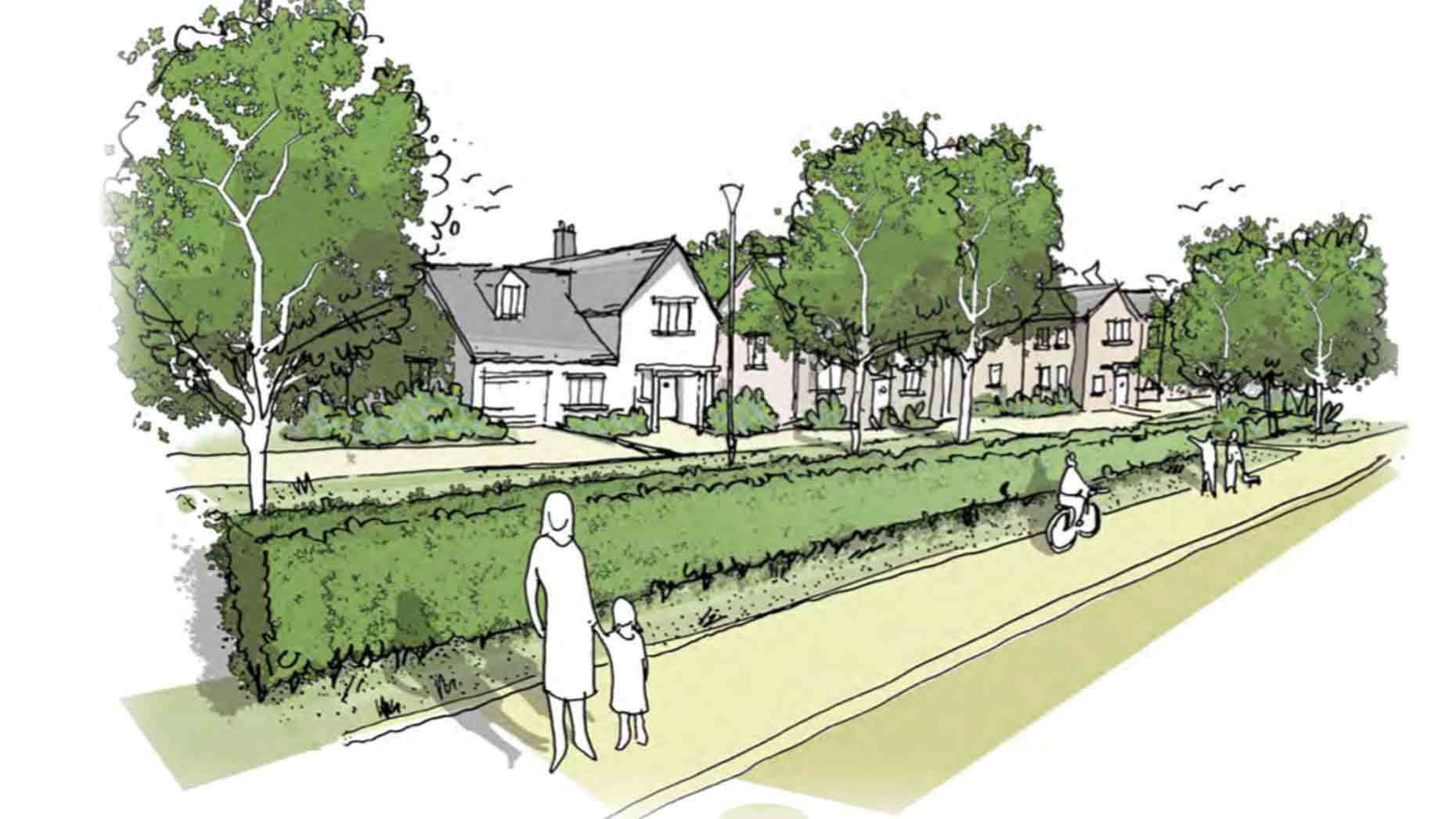 A major development of 1,100 houses and 150 retirement homes in Witham St Hughs has been delayed after councillors raised concerns about the NHS planning to spend the applicant's proposed health contributions in North Hykeham rather than in the village.
The development on land east of Camp Road and north of Hannah Crescent would see a roundabout to Camp Road built, and junction improvement works at the Halfway House roundabout on the A46.
Plans for the project submitted by Strawson Holdings Ltd were unanimously approved in September 2016.
Since then, there has been discussion over the financial contributions the developers should make to the scheme.
Councillors on North Kesteven District Council's Planning Committee considered the following recommendations at a meeting in Sleaford on Tuesday, February 6.
A minimum on-site affordable housing of 16.7%
A Community Infrastructure Levy of approximately £2,067,953
Transfer of land to Lincolnshire County Council for extension to Witham St Hughs Academy
£2,480,817 towards the provision of 250 primary school places at the academy
Transfer of land to the Witham St Hughs Parish Council to be used as public playing fields in lieu of the land required for the extension of the academy
£570,000 for sustaining existing bus services serving Witham St Hughs
£531,250 for additional healthcare services through the expansion of the Richmond Medical Practice in North Hykeham or alternative schemes
Minimum of £450,000 for provision, implementation and maintenance of on-site recreational public open space and recreation provision
£360,000 per hectare for off-site recreation and community facilities
Minimum of £600,000 for additional or enhanced community facilities within Witham St Hughs, which could include the construction of an enhanced community centre/village hall
Promotion of the extra care/retirement element of the development
"Reasonable endeavours" to use local people, local businesses and to source materials locally in the construction and operation of the development
A spokesperson for North Kesteven District Council said: "Members debated the proposed package of funding at length and accepted that all the requested contributions, other than affordable housing were met in full.
"They were, however, concerned that the NHS propose to spend the health contribution in North Hykeham rather than Witham St Hughs.
"Accordingly members resolved to defer the application for further negotiations and discussions to be held with the NHS to look at the provision of health facilities for the village and proposed development."