February 1, 2018 4.42 pm
This story is over 52 months old
Top 10 Lincoln restaurants for customer ratings and hygiene scores
They have 5* hygiene ratings and excellent TripAdvisor reviews.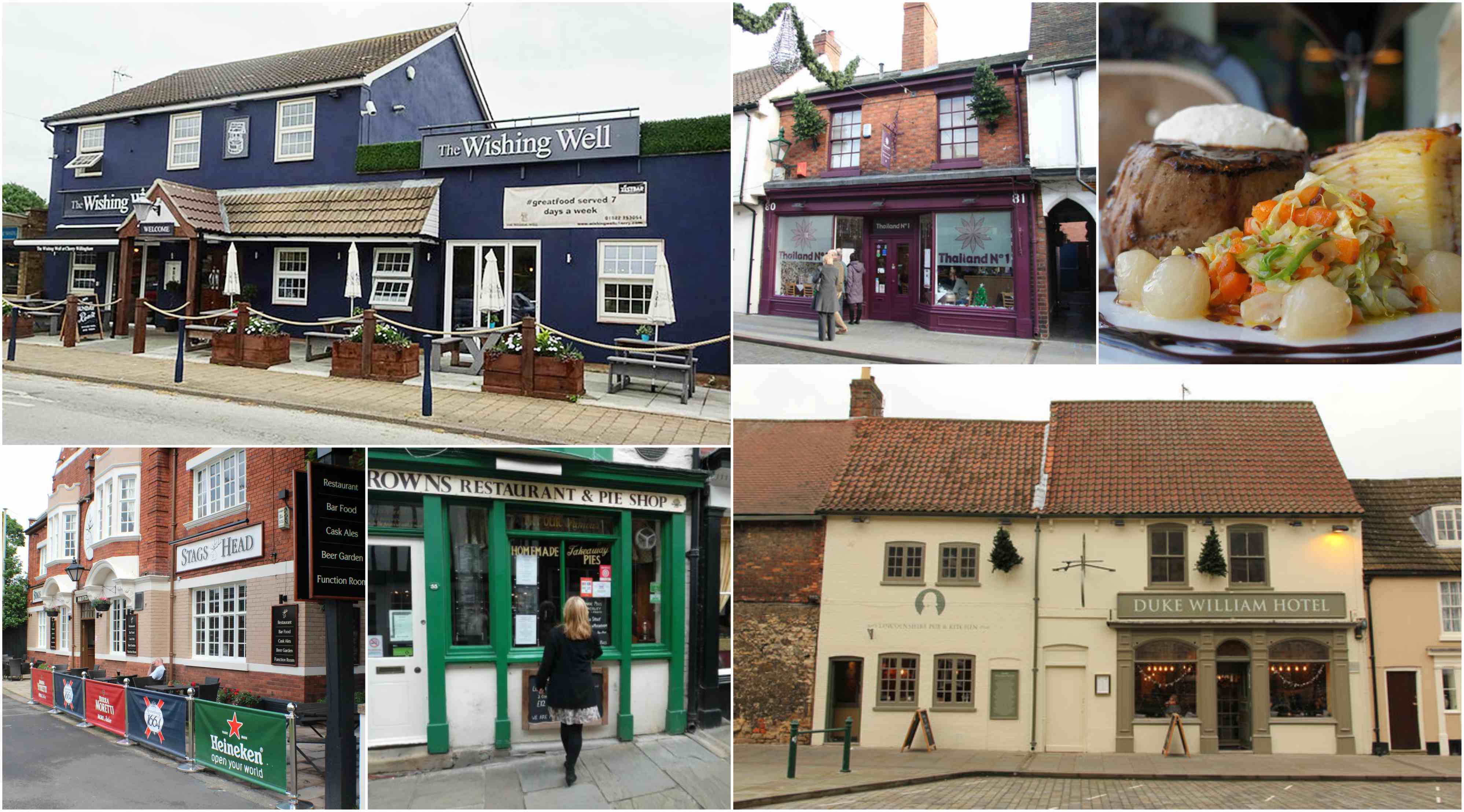 Looking for somewhere to eat in Lincoln that's top of the ratings for both customer reviews and hygiene scores?
Look no further than our list of the ten best restaurants in the city according to TripAdvisor and health and hygiene inspectors at the City of Lincoln Council.
Only restaurants that have been given five stars out of five for food hygiene have been included on this best-rated list.
All TripAdvisor and hygiene rankings are correct at the time of publishing.
---
The Wishing Well
Location: 15 The Parade, Cherry Willingham, Lincoln LN3 4JL
TripAdvisor ranking: 1
Food hygiene rating: 5
This top rated pub style restaurant doesn't fail to impress customers, serving the best quality local produce and has an extensive drinks list, whilst being widely known for its wide range of Gins.
One TripAdvisor user said: "I cannot say enough good things about it. Food is amazing, staff are polite and attentive. A must for anyone that enjoys good food.
Another reviewer branded the food "exceptional" and said that "the food quality and value exceeds what you might expect from a village pub".
---
Ole Ole Tapas Bar & Restaurant
Location: 33 Bailgate, Lincoln LN1 3AP
TripAdvisor ranking: 4
Food hygiene rating: 5
Ole Ole is an authentic Spanish tapas bar in the Bailgate, service a quality menu cooked by their Spanish chefs. With a food hygiene rating of five, this restaurant is ensured to satisfy any hungry customer.
TripAdvisor reveiwers commented on the "absoloutley amazing" food, and said they had "the most delightful evening at Ole Ole".
"Every time we try different dishes it is exquisite"
Another user wrote that the food was "nothing short of perfect".
---
The Bronze Pig
Location: 4-6 Burton Road, Lincoln LN1 3LB
TripAdvisor ranking: 7
Food hygiene rating: 5
If you're looking for high-end food, the Bronze Pig claims the top spot for many diners. The restaurant mainly serves english cuisine, with a strong influence of Italian.
The menu changes with the seasons, so it wont ever fail to surprise you.
TripAdvisor users wrote that their experience was "perfect in every respect".
"One of the best fine dining restaurants in Lincoln."
Another happy customer wrote: "Sensational! One of the best meals I've had."
---
The Stags Head
Location: 68 Newport, Lincoln LN1 3DP
TripAdvisor ranking: 8
Food hygiene rating: 5
Serving locally-sourced food, The Stags Head offers two menus, so variety at this popular restaurant is not sparse. It serves traditional British cuisine and scores a high food hygiene rating of 5.
Reviewers on TripAdvisor showed their satisfaction, with one customer saying "fantastic friendly service and excellent food".
Another user wrote: "The food is absolutely amazing. Service and overall experience was marvellous".
---
The Bowl Full Tapas Bar
Location: 185 West Parade, Lincoln LN1 1QS
TripAdvisor ranking: 10
Food hygiene rating: 5
This highly-rated restaurant serves a range of cuisines such as Mediterranean, European and Spanish Tapas.
One TripAdvisor user said: "I can only describe it as exquisite" and "the food service and wine were all excellent".
"A brilliant little place close to the centre of Lincoln!"
Another reviewer posted: "Lovely choice of fresh cooked foods, a warm welcoming atmosphere every time".
---
Browns Pie Shop & Restaurant
Location: 33 Steep Hill, Lincoln LN2 1LU
TripAdvisor ranking: 11
Food hygiene rating: 5
Known not only for its spooky ghost stories, Browns Pie Shop offers a delicious range of traditional pies as seasonal specials. It is believed to have first opened as a tavern in the 17th century.
TripAdvisor users said: "Absolutely first class in all respects" and "all I can say is wow!"
Another reviewer commented: "Staff were very friendly and it was a great atmosphere".
---
The Jews House Restaurant
Location: 15 The Strait, Lincoln LN2 1JD
TripAdvisor ranking: 13
Food hygiene rating: 5
Jews House serves a range of fine French, Spanish and European dishes in on of the oldest buildings in the city of Lincoln. According to many reviewers, staff are friendly and aspire to make it a relaxed and comfortable atmosphere.
One review on TripAdvisor said: "If you want an amazing meal experience, look no further!"
Another person added "Exquisitely decorated and intimate environment. The food is exceptional and with nice extras on the side. Worth every penny!"
---
The Cheese Society
Location: 1 St. Martins Lane, Lincoln LN2 1HY
TripAdvisor ranking: 14
Food hygiene rating: 5
This is clearly one for the cheese lovers, this specialist restaurant offers a range of hot and cold cheese dishes for dairy- enthusiasts. Not only from Britain, The Cheese Society stock a range of continental cheeses as well.
Previous customers on TripAdvisor said: "Everything about the restaurant is brilliant, from the cheese to the wine".
Another reviewer said: "Food and coffee were a joy!"
---
Thailand No.1
Location: 80-81 Bailgate, Lincoln LN1 3AR
TripAdvisor ranking: 15
Food hygiene rating: 5
This restaurant offers a variety of classic Thai and Asian foods. Food not only tastes good but looks amazing with carvings and creative decorations.
Reviewers on TripAdvisor said: "The food we had was excellently presented and very tasty!"
"Food is amazing as is the service."
---
The Duke William Lincoln
Location: 40-44 Bailgate, Lincoln, LN1 3AP
TripAdvisor ranking: 17
Food hygiene rating: 5
The Duke William Hotel celebrates its proper home-cooked British food and real cask ales in the heart of Lincoln. It offers not only a range of delicious dishes, but a bar service as well.
One user on TripAdvisor said: "The food is always perfectly cooked and tasty. They also have an amazing choice of craft beers"
"We fell in love with this quaint yet lively bar and restaurant."
Another reviewer added: "Absolutely delicious, fabulous location and staff were helpful and cheerful!"
---
— With research and writing by Rosie Brown