Heartbreaking pictures of Lincoln's homeless rescued from the snow
Homeless charity snow heroes.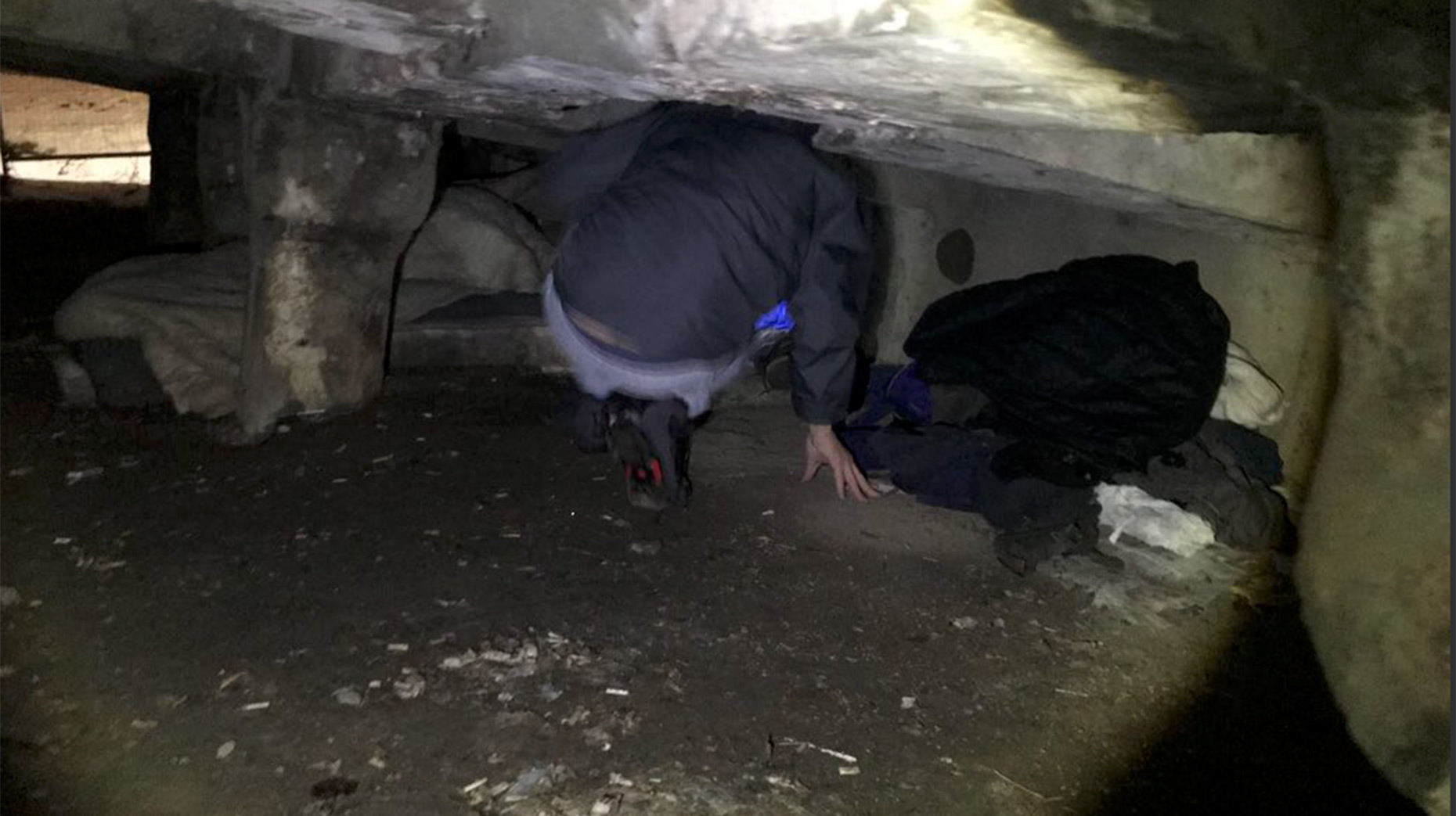 A picture of a homeless man's desperate attempts to shelter from the snow under a filthy Lincoln bridge is just a snapshot of challenging rescues across the county, a charity has said.
As temperatures plummeted last week and Lincolnshire was buried beneath the heaviest snowfall in seven years, homeless charity workers had a particularly testing and heart-wrenching job on their hands.
P3 is one of many organisations providing support to rough sleepers in the county all year long.
The Lincolnshire P3 group is a team of just 10 people, but last week they managed to battle the snow to reach between 60 and 70 people and find them accommodation.
On Friday night in Lincoln alone four people were found on the freezing cold streets and taken to safe accommodation.
One man had been taking shelter underneath a busy, rat-infested bridge in the city centre.
"Cold weather can kill," said P3 Operations Manager Jonny Goldsmith, adding that a homeless man had frozen to death in a Retford churchyard days ago.
"We're always busy, but last week was a particularly challenging week", he explained.
"With the cold weather, the risk to people on the streets is increased significantly.
"On Thursday, we found five people who were already asleep outside in the snow. One of those people actually spent his first night indoors in over three years.
"There was a lot of work to do that day but we managed to get everyone into temporary accommodation."
The team also found a man who had made himself a temporary home out of a tent and a canopy of branches. He even had snow-covered furniture outside.
"We work in partnership with lots of other local organisations and we were very successful in spreading the work about the help that was out there.
"We were able to escort people to the night shelter and there were overspill services at the YMCA and Framework. When the temperatures are that low the local authority has a legal duty to stop people dying on the streets. A few people were funded to stay in B&Bs in the city.
"We still have the odd person who refuses help for various reasons. Sometimes they have mental health issues, sometimes they need other support, or there's mistrust, but we were able to offer every single person accommodation.
"It's a difficult job, and it's not nice any time of the year to see people in that condition, sleeping under rat infested bridges. At the same time, it's an extremely satisfying job and it's great to know people are helping.
"I started working for the charity in 2012. The numbers of people on the streets has increased. You only have to look at the national figures. There is no one solution. It's about all the different agencies and support groups working together. It's beyond housing. It's beyond health.
"If anyone has concerns about anyone sleeping rough in Lincoln or Lincolnshire, they can call the team on 08082810280."