Inquest opens into death of 'extraordinary' Lincolnshire Marine on warship
Tributes were paid to the Marine from Lincolnshire.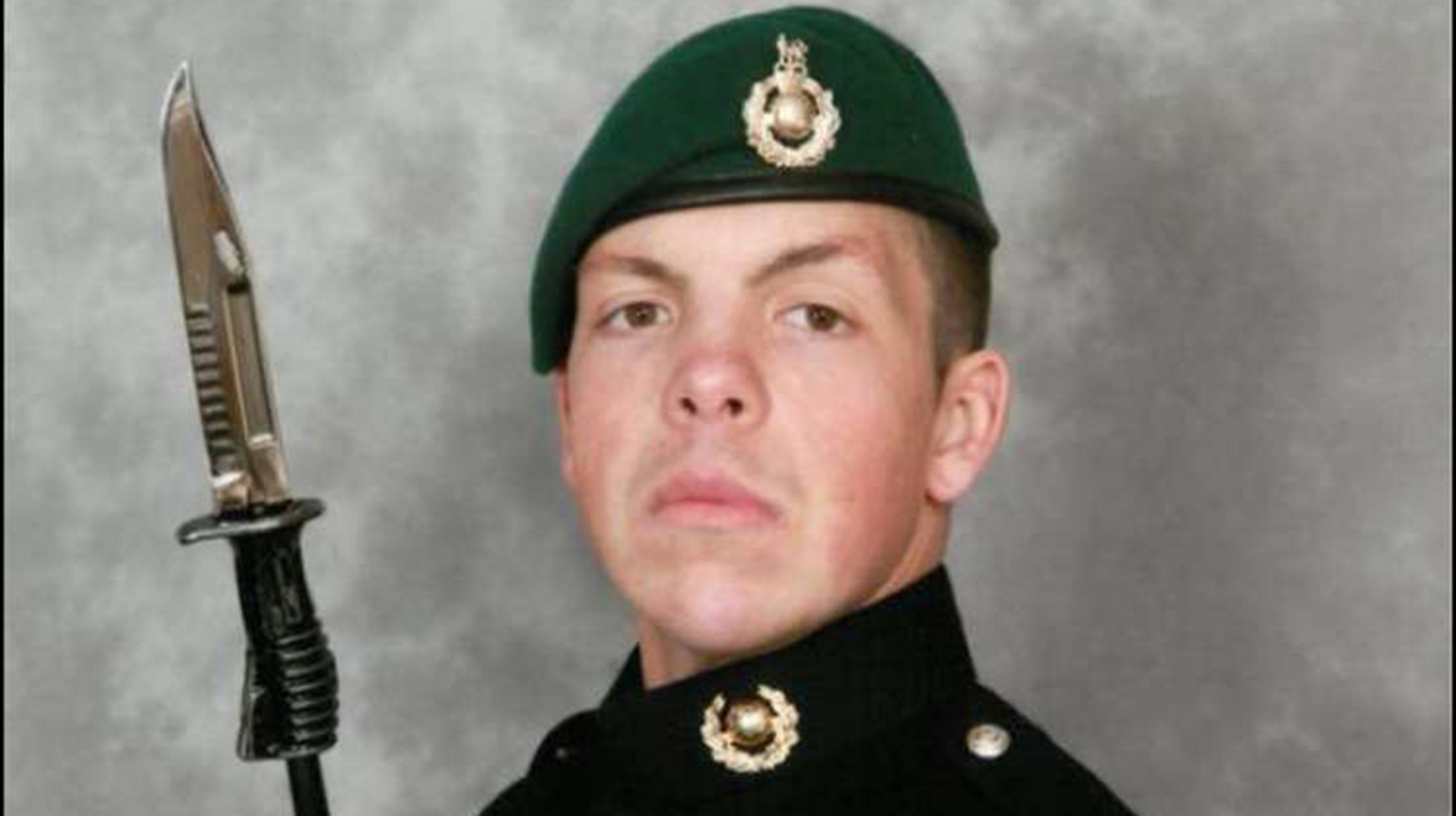 An inquest will look into how a 25-year-old Royal Marine Commando from Lincolnshire died on board a supply ship in the Middle East.
James Holloway was found dead by a fellow Marine on October 29 2017 on the RFA Fort Rosalie as it was moored in Dubai.
Post mortem examinations showed he died from a gunshot wound to the head, however the Royal Navy confirmed that is was not due to operational activity.
An inquest was opened by Lincoln Coroner's Court on Thursday, March 22, a hearing has been adjourned to August 9.
James, who was born in Sleaford, was serving with 42 Commando based at RM Bickleigh near Plymouth.
His colleagues and bosses paid tribute to his "jaw-dropping levels of fitness", adding that he was nicknamed 'Barrel' because of the size of his chest.
Family members described him as a "truly extraordinary son and brother" in a tribute at his funeral at St Andrew's Church, Billingborough, near Sleaford on November 30, 2017.
They added in a statement: "His smile and quick wit could raise any spirits and people warmed to him wherever he went.
"We are so proud of his achievements and his enduring determination to fulfil his life-long goal to become a Royal Marine and consistently strive for perfection.
"James was bright, funny and his amazing warmth and kindness endeared him to everyone he met.
"A loving, caring son and brother, he will be eternally missed and forever remembered.
"His loss is beyond devastating. A true gift to the world and certainly our world is a lesser place without him."
In a eulogy released by the Royal Navy, colleagues said it was his "childhood dream" to serve his country.
He joined Commando Training Centre Royal Marines in November 2015 and was "tested" a number of times through injury.
Commanding Officer Lt Col Mark Totten added: "Energy, enthusiasm and irrepressible good humour were James Holloway's hallmarks.
"A true professional, his desire to be the best Marine he possibly could was evident in all he did: he was quick to take notes, quick to ask questions, quick to learn new skills.
"Only recently, he was singled out as a top-performer during rural training and he relished any chance to hone his Close Quarter Battle skills.
"His approach was an example for his fellow Marines and, through his jaw-dropping levels of fitness, he set the standard.
"James sought to squeeze all he could out of his time and was never one to put his feet up – his Tough Mudder record alone showed us all that he lived the commando spirit off duty as well as on.
"Ever popular, he lifted any team he was a member of and was welcomed across the Commando. We mourn his passing now and will miss him always."