Lincoln snow baby in the limelight after heartwarming hospital rescue
Snow baby Freddie is a real picture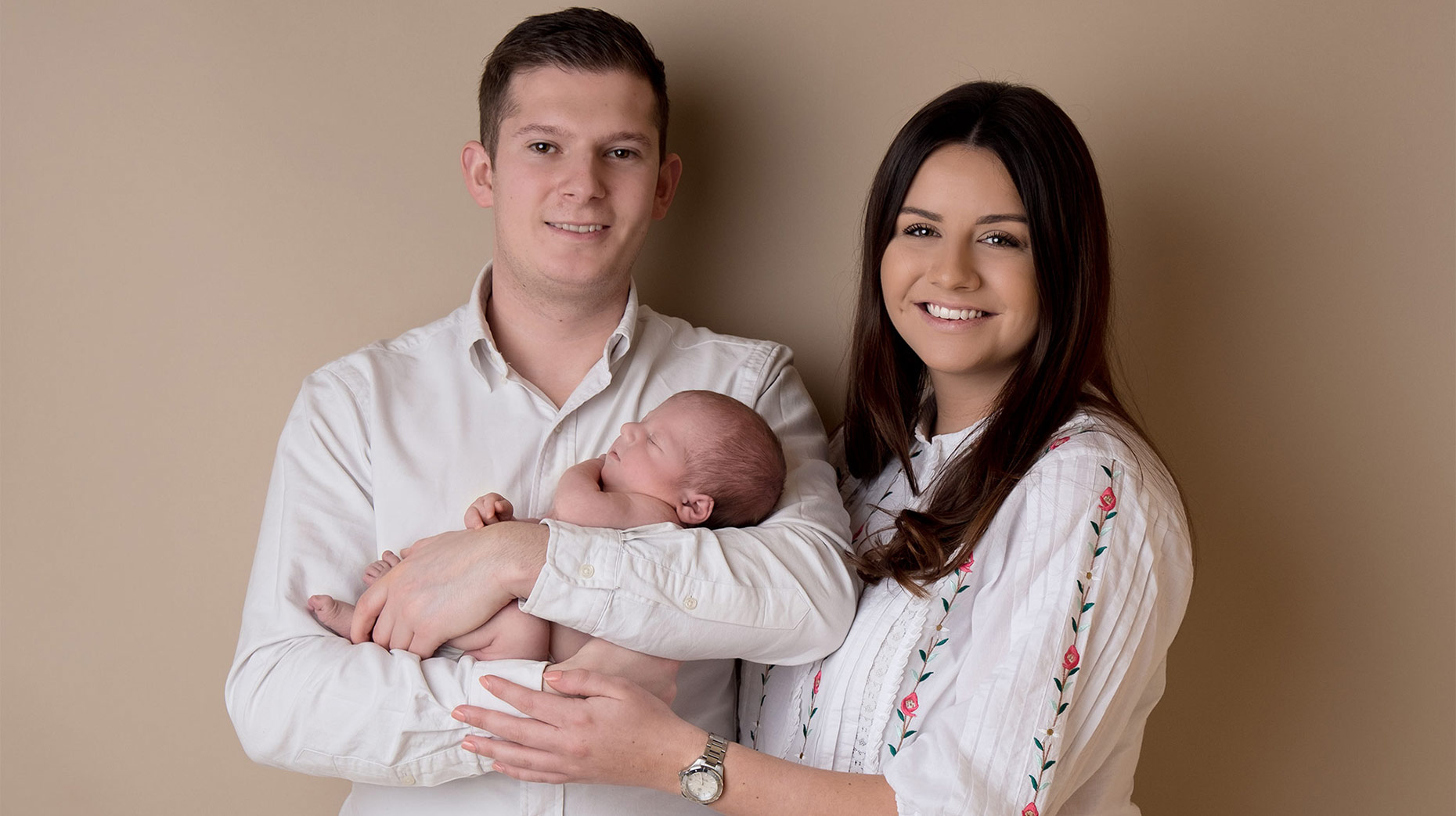 Amid the travel chaos that ensued from heavy snowfall in Lincoln last week was a determined little man who was not going to let a cold snap delay his arrival into the world.
Nicole Jenkins, 23, and Nathan Cox, 26, from Navenby couldn't believe their luck when little Freddie arrived in time for the worst snow Lincoln had seen in seven years.
What happened next had such a heartwarming effect on local photographer Ali Harris that she offered to give snow baby Freddie and his parents the star treatment – and they were picture perfect.
The Yellowbelly spirit shone bright when the county was thrown into a frozen world last week, and many offered to lend a helping hand to those buried by the snow.
Among them was Listers Toyota of Lincoln, who provided a hospital taxi service to stranded patients and staff.
Nicole and Nathan had started to think they would never get Freddie home through the treacherous conditions when the team reached them. They helped them into their 4×4 and escorted them home where they belonged.
Nicole said: "We thought we were going to have a long stay in hospital after the arrival of Freddie due to being snowed in, so we were extremely grateful for the kindness of Listers Toyota Lincoln for helping us get home.
"We were unsure how Freddie would take being out in the cold and snow but he slept through the whole event and was none the wiser!"
A post about their journey on The Lincolnite touched photographer Ali Harris, who recently launched her newborn baby shoots business. She offered them a complimentary session to make up for their ordeal.
She said: "I felt compelled to reach out to the parents of this gorgeous baby when I saw on The Lincolnite that they had been stranded at Lincoln County Hospital in the snow last week and were rescued by the incredible team at Listers Toyota Lincoln.
"I'm so glad I did because gorgeous baby Freddie was an absolute superstar!
"The snow may have melted but little Freddie is melting hearts all over the place."