Recovering Scampton woman takes on triple marathon for Red Arrows engineer
"There is still a grieving atmosphere here"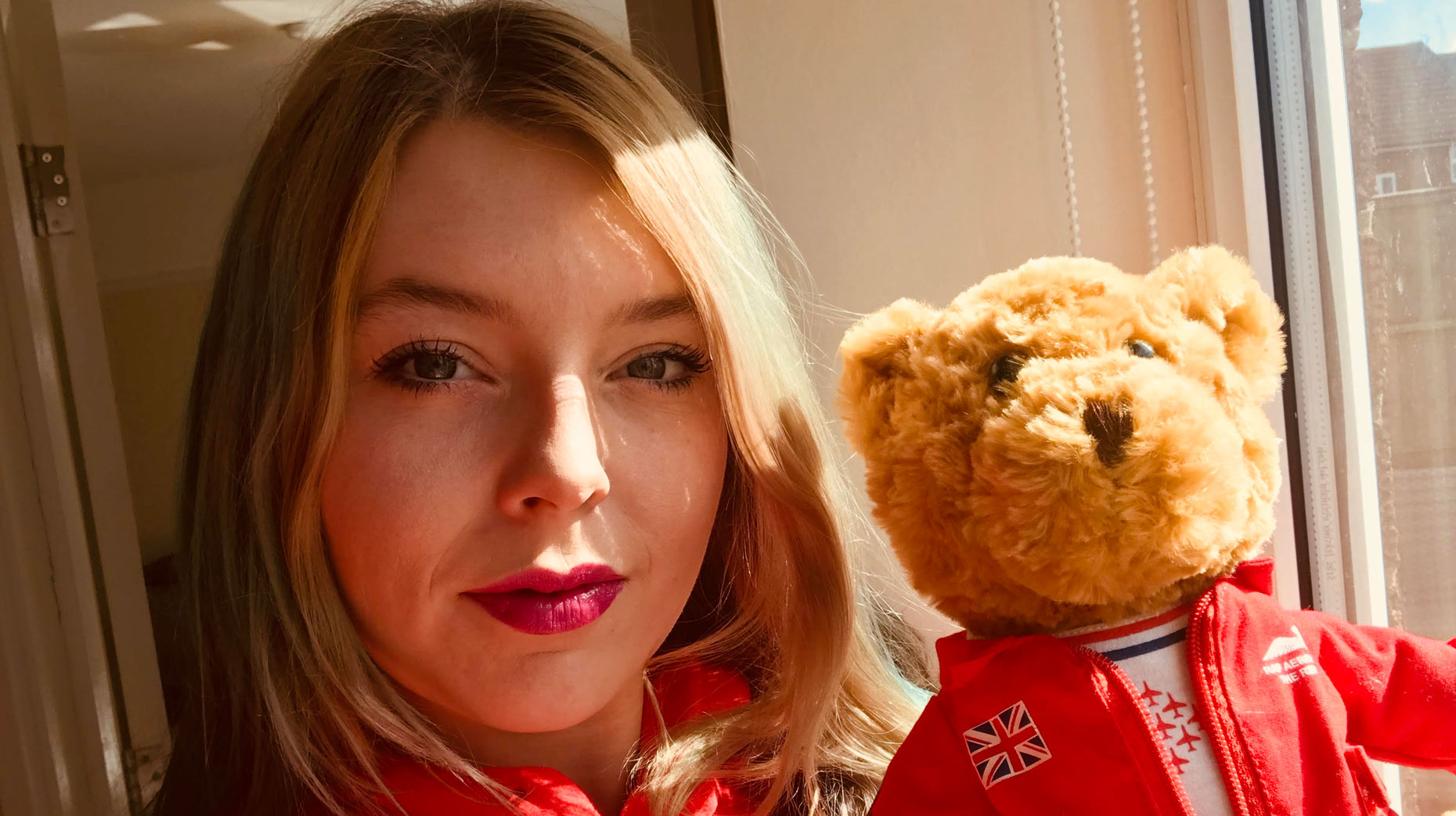 Running past the Red Arrows' hangars is keeping a Scampton fundraiser determined to complete 79 miles in 90 days in memory of team engineer Jonathan Bayliss, despite being just days out of crutches.
Sophie Bole, who is recovering from a fractured spine, is having to battle through the pain barrier during her triple-marathon fundraising challenge.
Sophie, whose husband works in the RAF, told The Lincolnite there is "pure shock" and a "grieving atmosphere" around camp after the tragic news that Royal Air Force Red Arrows engineer Corporal Jonathan Bayliss was killed in a crash at RAF Valley on March 20.
Sophie recently ruptured three discs in her spine and has only been able to walk with the help of crutches for the last two weeks, but she's not letting that get in the way of her challenge.
The 22-year-old is trying to raise £2,000 for the RAF Benevolent Fund on Corporal Bayliss' memory. Anything raised above her target will be donated directly to the RAF.
She will run with Red Arrows mascot Red Ted and donations can be made here.
Sophie told The Lincolnite: "I am now on day three and the pain is horrendous. It is very hard work physically and mentally, but as I run past the Red Arrows' hangers it pushes me to continue.
"The Red Arrows are my wake up call in the morning. You can smell the jet fuel and hear them practising. They are iconic to Lincoln. Everyone knows what they do and are used to seeing their faces, they are special."
The day the base fell silent
"For the first few days after, you couldn't hear anything on camp, people's curtains were shut and you could feel a grieving atmosphere", Sophie added.
"It was very harrowing and it is still very quiet. Personally I went and laid some flowers and a lot of others did which was nice to see. People are still working as planned, supporting and rallying around each other."
Once she gets the all-clear from her surgeon Sophie also hopes to do a fundraising half-marathon all in one day in the future.