March 8, 2018 10.12 am
This story is over 67 months old
Road safety expert: Lorry drivers need more education after spate of Lincolnshire crashes
"Riding the kerb and getting onto soft verges can have a catastrophic effect."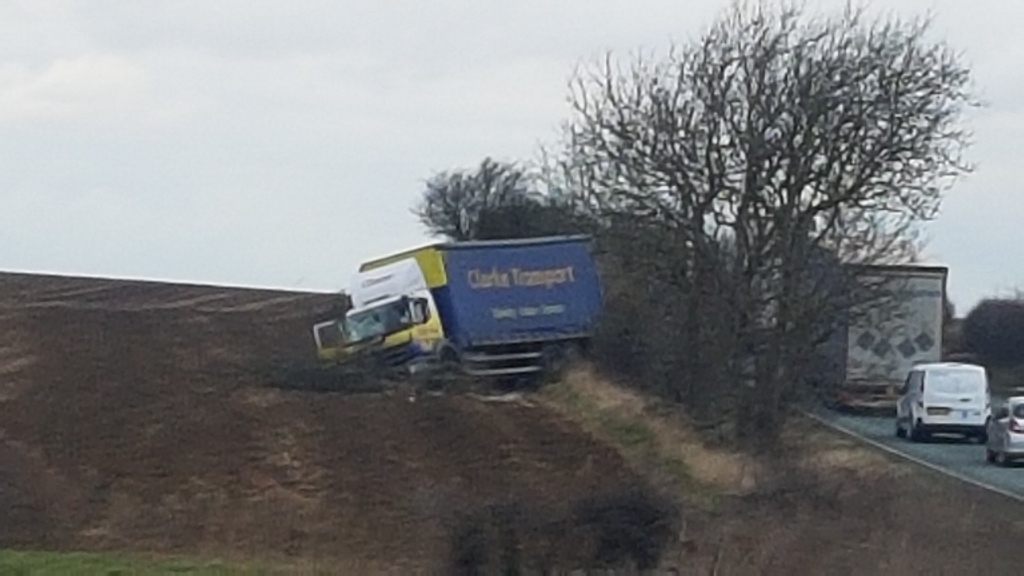 There's a need for more education for drivers after a recent series of incidents involving overturned and jack-knifed lorries on county roads, according to John Siddle from Lincolnshire Road Safety Partnership.
Three women died after a crash involving a car and a lorry on the A15 at Baston in February and, more recently, the A15 north of Caenby corner was closed for the second time in as many days due to another lorry-related crash.
John Siddle said: "An engineering solution is a long-term possibility and places like the A15 would benefit from this, but it is not an overnight fix.
"We need to educate all drivers that riding the kerb and getting onto soft verges can have a catastrophic effect on a vehicle.
"We need to publicise what people should and shouldn't be doing and for them to be aware of the risks.
"The recent bad snow weather obviously had an impact, but there are various other factors causing the rise in these incidents.
"Certainly because of the bad weather we have had a number of lorries go off on the A15 and we know parts of that road are quite narrow," John explained.
"I noticed on Wednesday driving up near the Showground another lorry on its side in a ditch. Whilst there have been a lot of incidents, many are not injuries or collisions, so we don't always get to hear about them immediately.
"In the last two years, maybe a bit longer, there has been a rise in incidents that possibly coincides with raising the speed limit from 40-50 for vehicles with heavy goods.
"It could be linked to the increase in speed limit as we know it is tricky and challenging for some lorry drivers.
"Also the amount of wet weather we've had, even in the summer months, the verges have got soft so the chances of recovery are less likely."