Vandals leave trail of red spray paint across Boultham cars and paths
A gutting sight for any car owner.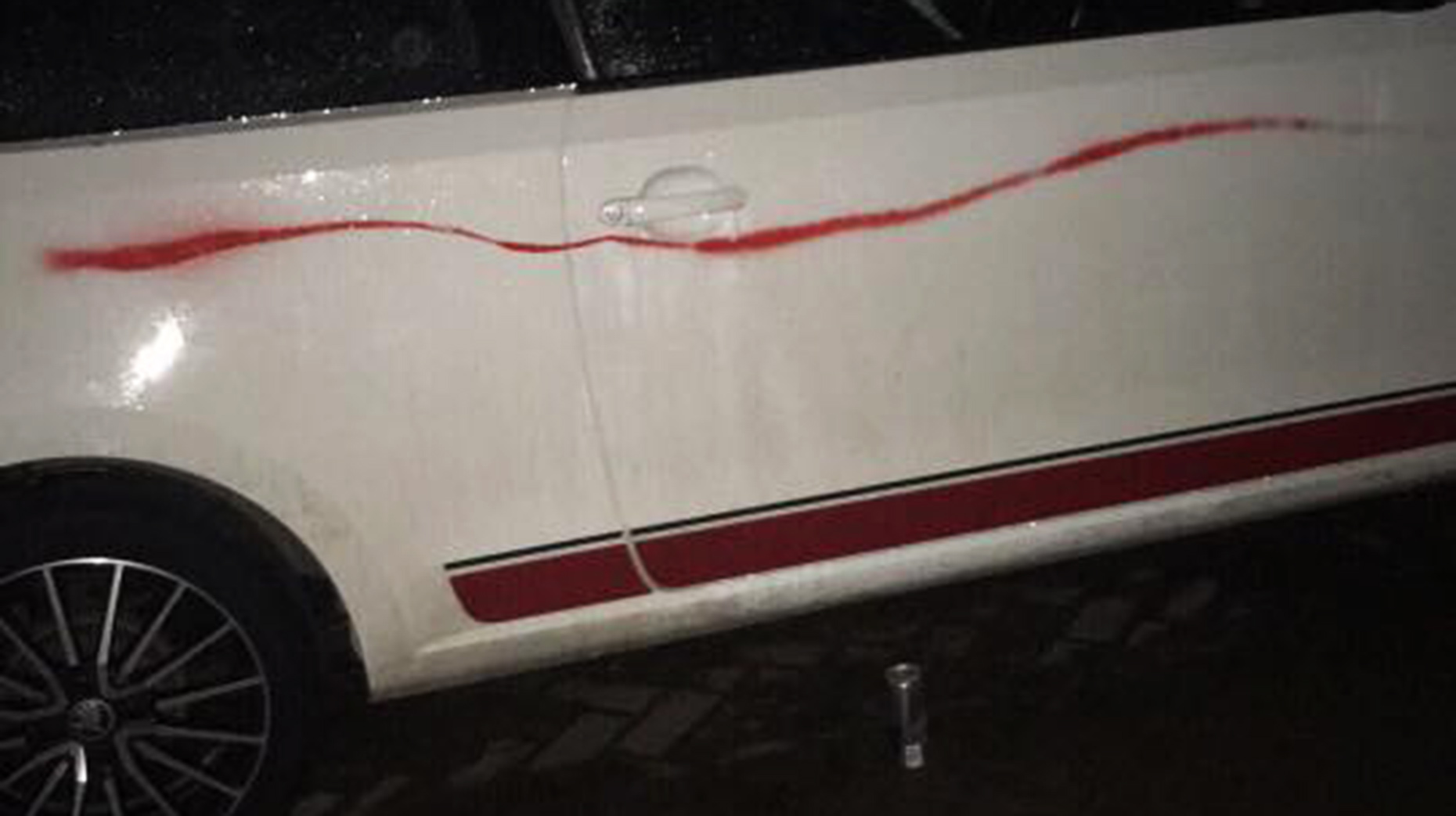 Car owners are furious after a string of vehicles were graffitied with red spray paint in the Boultham area overnight.
One victim, Georgia Eaton, who lives at Altham Terrace, told The Lincolnite she had seen at least four other cars sprayed with offensive messages and red lines on Monday, March 5.
Lincolnshire Police received three separate reports of cars being sprayed with red paint in the Altham Terrace and Harris Road areas.
There have been no arrests at the time of writing and police said no CCTV has yet been made available.
Georgia's partner posted a picture of the car on the You're Probably from Lincoln If… Facebook group and many shared similar experiences.
Valerian Fox commented on the page: "Red paint swear words were also painted on the Boultham Park paths and the grass."
Georgia Eaton told The Lincolnite: "We came out at 9.40pm to take my partner to work and I was locking up the house. She shouted me and said 'I can't believe this'.
"I was stunned. I got my partner and my friend to check other cars to see if they had it but it was too dark to see anything.
"When I got back from taking my partner to work I took two of my friends to come home with me as I was frightened and I saw that four other cars had been spray painted.
"Two cars had foul images on and three cars had lines (mine being one of them)."
Anyone with information about the reported vandalism should contact Lincolnshire Police on 101.