Demolition of six tower block begins in Grimsby
Big changes on the Grimsby horizon.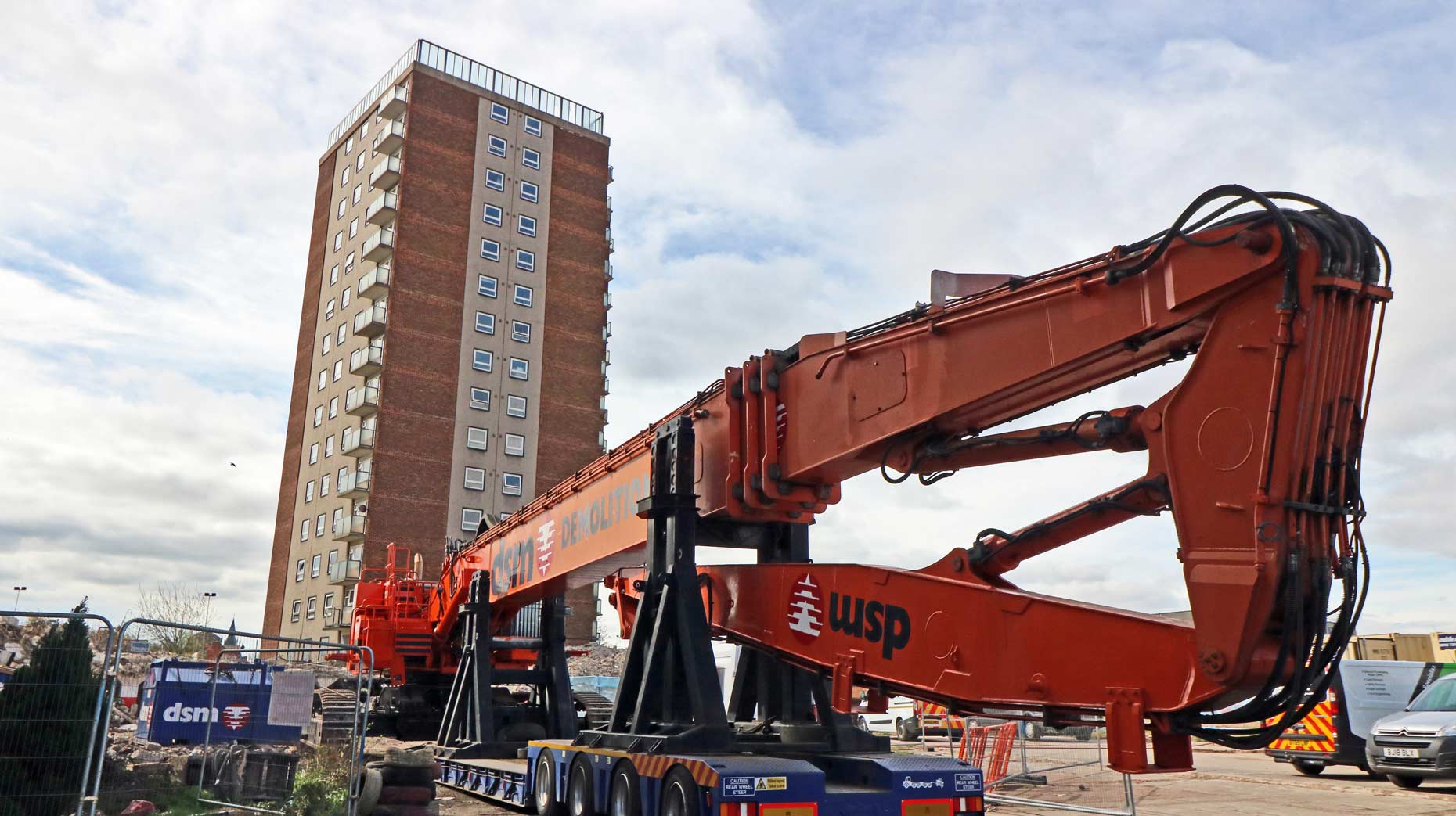 Cranes have arrived to begin demolishing six high-rise tower blocks in Grimsby's East Marsh area.
The tower blocks, built in the 60s, will be brought down over the next seven months due to what developers described as declining demand for high-rise living, high running costs for residents and the need for investment in the buildings.
DSM Demolition Ltd started disassembling the blocks on Thursday, April 26, starting with Nelson House and followed by Garibaldi House and Thesiger House.
The demolition of Tennyson House, Albion House and Bevan House will follow later in the year, with the work due to be completed by November 2018.
Demolition plans were announced by Shoreline, now Lincolnshire Housing Partnership (LHP), in September 2014 after a public consultation.
All affected residents were offered rehousing, home-loss payments, variable disturbance payments and provided with a designated relocation support officer, with the majority remaining with the housing provider.
Civic and structural engineers Alan Wood & Partners are providing technical services to oversee the management of the contract.
LHP is working with local agencies, including North East Lincolnshire Council, to seek views to help decide on the future use of the site.
There have been no indications so far of what the site could become.
The site will continue to be monitored by 24 hour security.
Project Manager at LHP, Rachel Munoz, said: "This is the first real visible sign of the demolition taking place as the cranes can be seen in the skyline right across the area.
"We hope that this will signify the beginning of a new era for the East Marsh and present an opportunity for transformational change."