End of an era for 30-year-old Steep Hill business
Closing amid 'challenging times' for Lincoln businesses.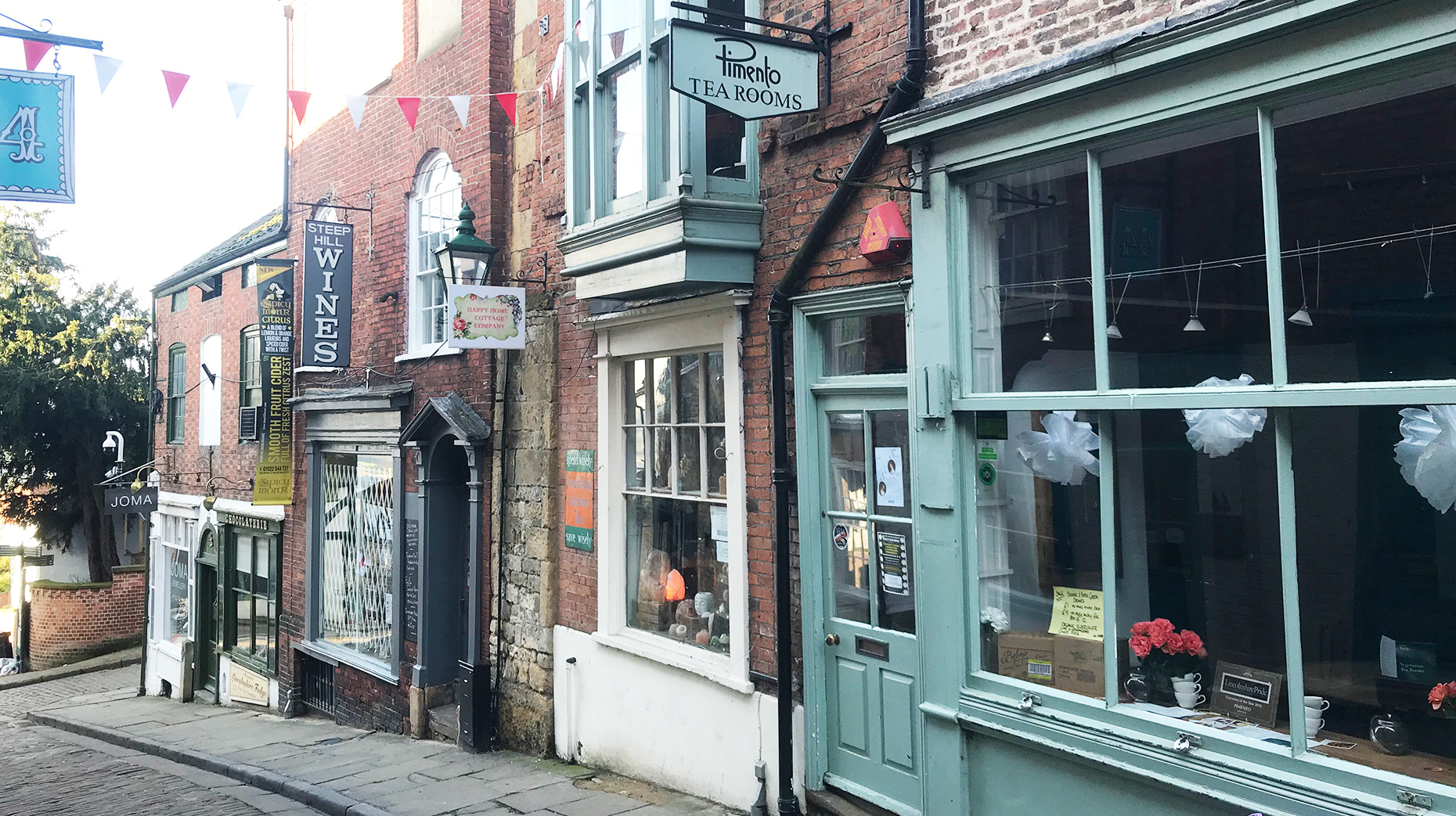 A popular Steep Hill tea room will close its doors after almost 30 years, amid what's been described by the owner as their toughest ever few months.
Pimento tea rooms on Steep Hill, which specialises in vegetarian and vegan friendly menus will close on May 7 at 5pm
Jessica Bradshaw, 30, has worked at the tea room for 18 years and has been at the helm of the business for around seven of those.
With her first baby on the way, Jessica explained it was the right time to surrender the lease. But she added that growing challenges over the years played a big part in the decision.
"Pimento opened in 1990," Jessica said. "I have generally found that independent trade in this area of Lincoln has become harder every year, but in the last 12 months footfall has fallen dramatically. It's the worst it has ever been.
"Events like the poppies at Lincoln Castle, the Magna Carta celebrations and the barons and knights were fantastic for business, but this year there seems to be less drawing people in, even with the 100th anniversary of the RAF. It's disappointing there will be no air show.
"The news of Cote closing this week, another big brand disappearing from the High Street, is a sign of how little time and money people are spending out. It won't be the last.
"April was the worst month we have seen in 20 years for takings.
"Of course the bad weather played a big part in that too. We've had a lot of rain and the cancellation of the Christmas market saw us lose a lot of money. Sometimes all it takes is a bad forecast to impact trade.
"I think Brexit has been an issue that has impacted people's spending. I think people are holding on to their money and not going out as much because they are nervous about what's going to happen."
Jessica opined that local councils businesses and groups needed to focus on visitor information and good transport and parking in order to boost footfall in the uphill area of the city.
She praised the City of Lincoln Council's brand new bus station and multi-storey car park in the city centre, but noted that there is no visitor information centre in that area, and questioned the transport options to take people up the hill.
Jessica recalled fond childhood memories of the quaint Steep Hill building and added that she and her team of 10 staff would be said to lock up for the last time next month.
"I'd like to say thank you to all of our customers over the years. We've had many great memories here as well as lots of hard work, blood sweat and tears."
Many customers have left messages of support on the business' Facebook page.
Jeremy Heath said: "So sad to hear this, especially as no one is taking over as a going concern. A loss to the city for sure."
Sally Hughes added: "So sorry to hear this. There is so little for vegetarians in Lincolnshire. The food and staff have always been amazing. Thank you and good luck with your exciting future plans."
Since the beginning of the year, a number of brands disappeared from the city. Cote Brasserie was the latest, following Toys R Us, Chimichanga, Carpet Right and more.
Happy Home Cottage Company next door will be remaining open as normal.