April 20, 2018 2.06 pm
This story is over 67 months old
Is Lincoln fighting a losing battle over litter in the city?
Why do people drop litter on our streets.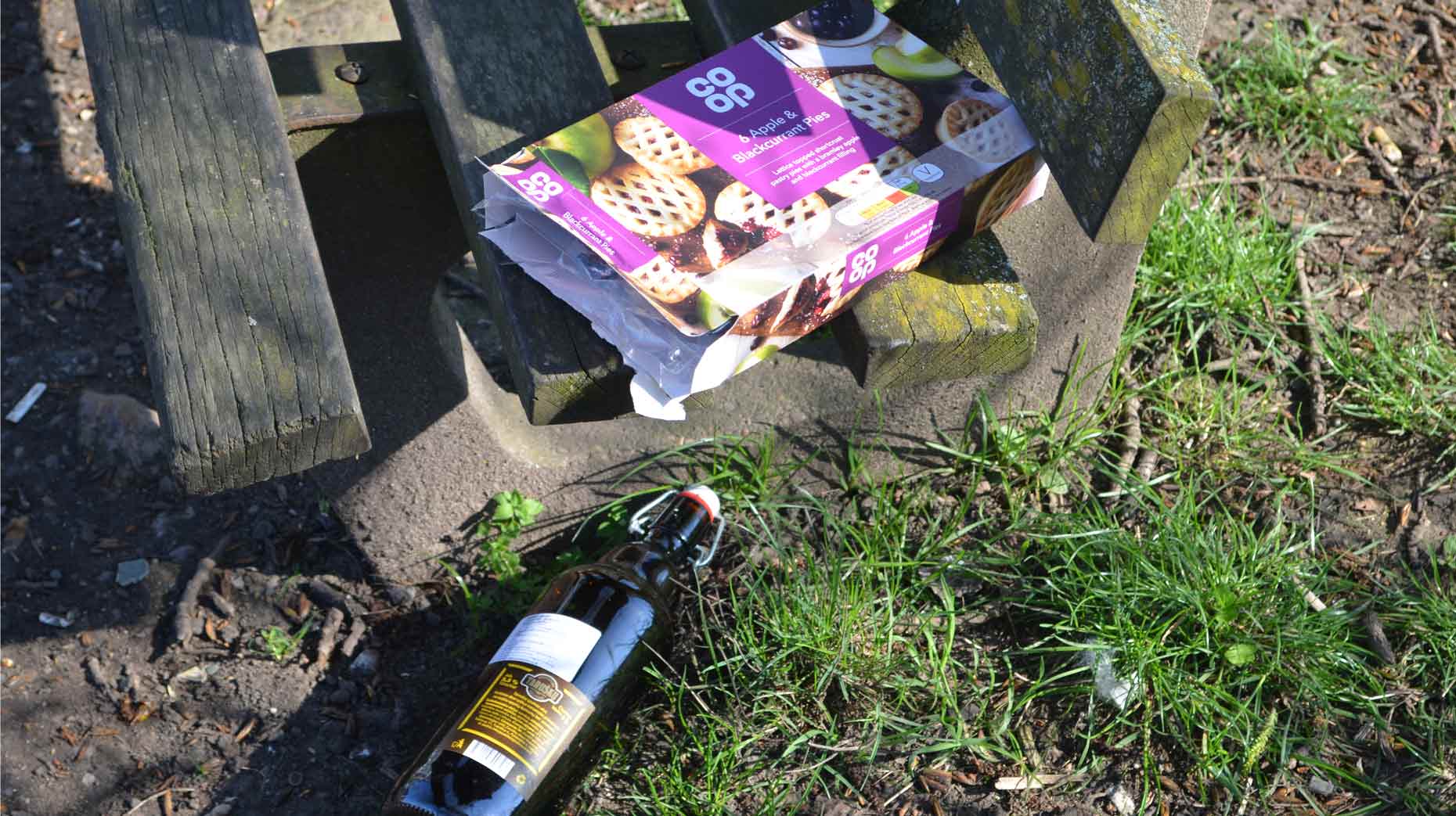 'More needs to be done to stop people from dropping litter in Lincoln'. That's the view of some people in the city who are fed up of seeing packaging, bottles, cigarette butts and dog poo on the streets.
Food waste, plastic cups and cigarette butts can be found in almost every corner of the city centre and the scale of the issue is made ever clearer when it collects in the city waterways.
Current deterrents include fines issued by City of Lincoln Council wardens.
Between April 1 and April 10 this year, a city council report revealed as many as 550 tickets had been issued for littering and dog fouling offences.
As previously reported, at a hearing in January 2017 five people were ordered to pay more than £2,800 between them after failing to clean up after themselves.
We asked people on Lincoln High Street what they though was the answer to cleaning up the streets.
'Losing battle'
Lee Coe, 36, from Lincoln said: "It is a very bad problem. It is particularly bad near the railway bridge. If higher fines are enforced it could help, but I feel it's fighting a losing battle."
'Chewing gum is the biggest problem'
Michael and Angela Coupland, a couple over 50 from Bardney said: "It is a problem now.  It is not so much litter, but more chewing gum.  We don't see road sweepers like we used to with big cars due to council cuts.
"Generally it is clean, but there are some bags of rubbish and chewing gum. If they catch the people doing it in the act then the fines could work."
'Litter in the hedgerows'
Malcolm Walker, 70, from Saxilby said: "It is a problem especially on hedgerows, people just throw anything.  It is a problem in the city centre too, not as bad as it has been, but it's still there.
"We need to educate people not to leave rubbish, they should take pride in their city. Dog litter is another problem, if fines are heavy enough they work."
'Council need to do more'
Andrea Hindle, 23, from Lincoln, said: "It is a big problem, people are just leaving things on the floor.  The council should do more in terms of having more littler pickers. The fines are not enough, more needs to be done."
'Litter offenders must take responsibility'
Shane Harrison from Cleansing Services at the City of Lincoln Council said: "The city council spends considerable resources on picking up litter in Lincoln, and our team do a fantastic job to maintain a clean environment for all.
"The central area of the city is cleaned all day, every day and is thoroughly swept every morning, but people need to take responsibility for their actions.
"We are shocked by the way a small number of people are happy to throw their waste to the floor whenever they think they cannot be seen.
"If we are all to be able to stand tall and be proud of our city we must keep it clean. We implore everyone to use the bins provided, or simply take your litter home."