April 1, 2018 8.57 am
This story is over 66 months old
Lincolnshire council to offer free tyre replacements over pothole damage
The move would save taxpayers over £6m per year.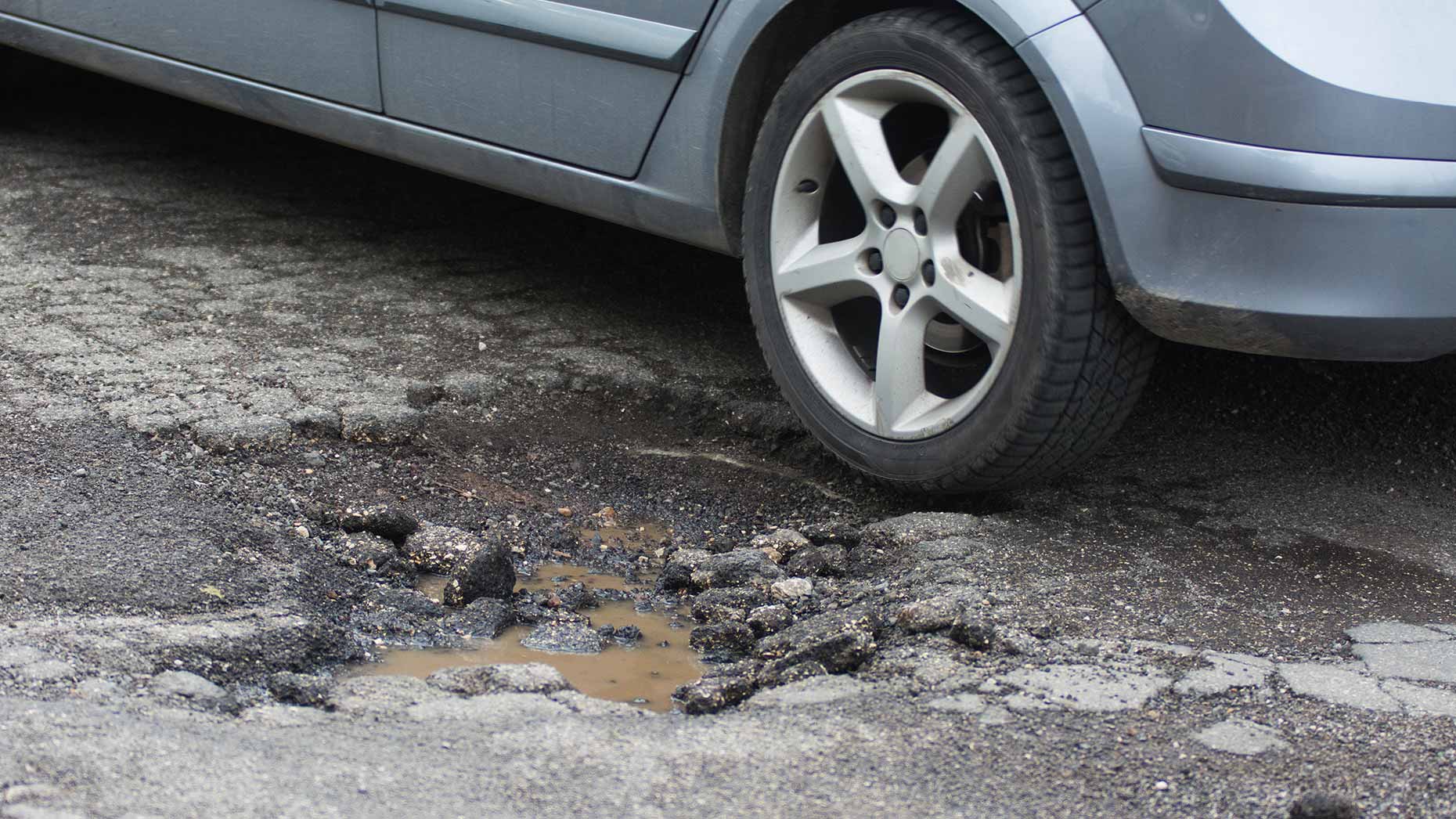 PLEASE NOTE: This story was published on April 1, 2018.
---
The County of Lincolnshire Council will offer free tyre replacements to any motorists who had their cars damaged by potholes.
The move comes as the council is struggling to fix over 3,000 reported potholes across Lincolnshire since the beginning of 2018 alone.
This year more than £12.6 million has been allocated for road repairs in the county, but the council estimates that offering free tyre replacements to affected motorists would cost only half as much.
Rick Hills, executive councillor for infrastructure and transport, said: "Free tyre replacement for Lincolnshire motorists will save taxpayers more than £6.3 million per year.
"Our initial plan to spend £12.6 million to fix potholes on our 5,500 miles of roads was just too costly and would still not have fixed all the potholes.
"Couple that with one of the harshest winters in recent years, and the potholes just keep multiplying every time the frost hits.
"But now we have reached agreements with car garages in each major town and we should be able to replace more than 30,000 tyres for vehicles damaged by potholes — that's more than a complete set of tyres for 7,500 vehicles.
"Our surveys show that on average only two tyres are damaged by potholes, as most drivers try to avoid them, meaning more than 15,000 vehicles could have free tyre replacements in a year."
However, spending £6.3 million of taxpayers money on free tyre replacements is significantly more than the council paid out in pothole damage compensation in previous years.
The council paid only £106,816 in compensation last year, £177,886 in 2016 and £168,683 in 2015.
Between April 1 2016 and March 31 last year, there were 92,479 potholes repaired compared to 111,876 the year before – a 21% decrease.
"The bottom line is that we will still save Lincolnshire taxpayers more than £6.3 million per year," Councillor Rick Hills explained.
"It would cost more than £300 million to fix all the roads in the county, so until we get a fairer share of funding from the government, it will be more efficient to replace tyres damaged by potholes free of charge."
The free Lincolnshire pothole damage tyre replacement scheme will take registrations from Monday. Click/tap here to submit a claim.