April 3, 2018 11.58 am
This story is over 44 months old
Lincolnshire Police officers get spit and bite guards
All officers can now use the spit guards.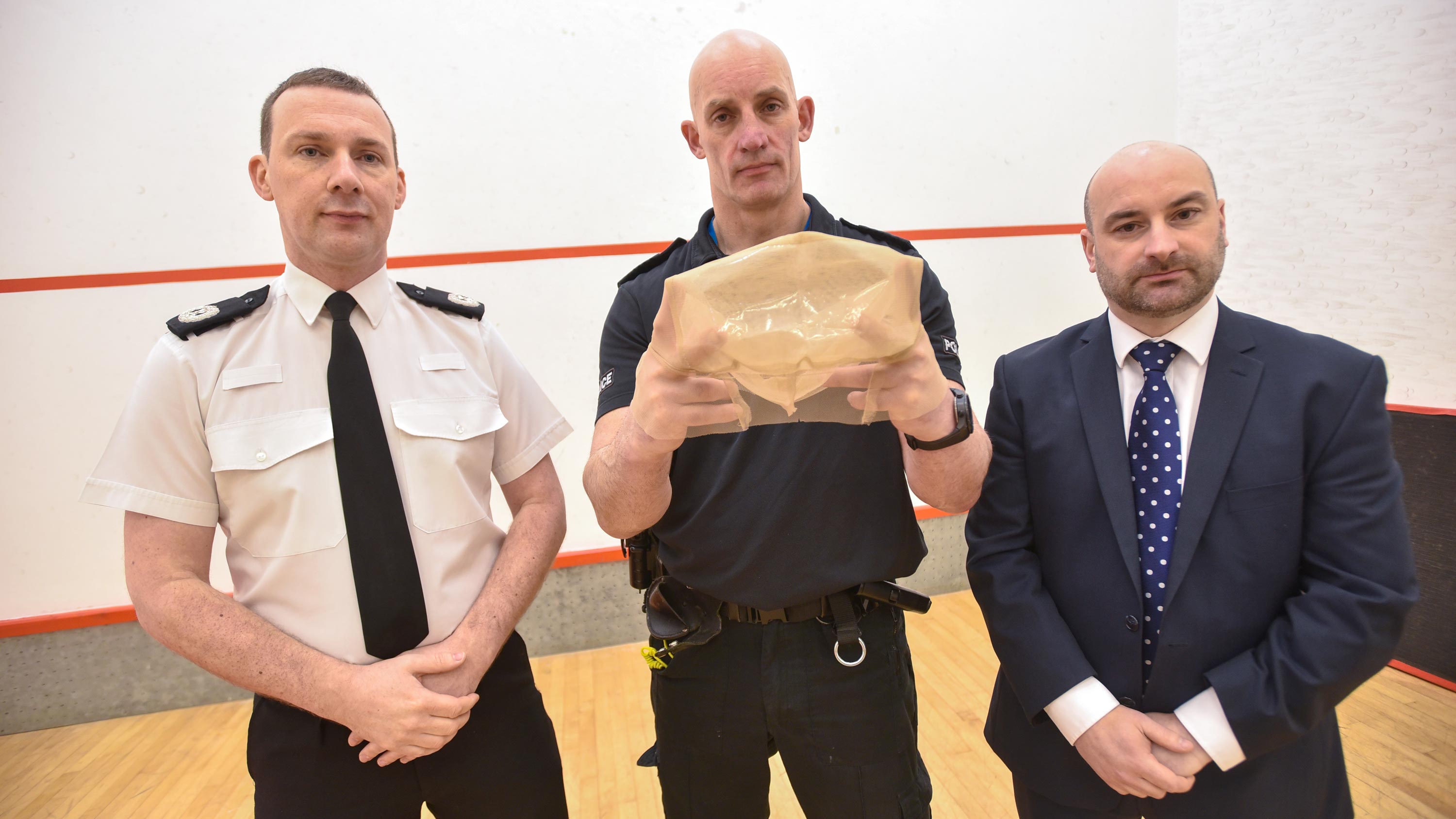 Police officers in Lincolnshire will now have the use of spit and bite guards as part of a crackdown on staff assaults.
The force has purchased 5,000 of the medically-approved guards, which act as a hood to place over the head of a suspect should they become aggressive and threatening.
Lincolnshire Police said that between the start of April and the end of November last year there were 107 occasions where officers were spat at or bitten during an incident, an average of 13 a month.
The SBG hoods, purchased at £1.50 for two, are made of a thin, breathable mesh material.
Decision makers at the force highlighted the psychological impact of assaults, adding: "We know that the risk of infection from a blood born virus is low, it is the wait to find out if the worse effect of such an act has happened. That can be agonising for the individual who has been the victim."
Assistant Chief Constable Shaun West said: "We've made spit and bite guards available to officers on our frontline as a protective piece of kit to help protect against the worst effects of spitting and biting.
"None of our officers should have to endure assaults of any kind and being bitten or having blood spat at you is particularly unpleasant. It should never be considered as an acceptable part of the job but, sadly, it does happen.
"Like Taser, they are a necessary device which can help safely resolve a situation via a lower use of force than other options.
"Without a spit and bite guard an officer would likely have to either pull a clothing garment up over a person's head or detain a person on the floor on their stomach, and turn their head to the side to prevent spitting and biting. This is often uncomfortable for that person and can be distressing.
"This is about creating a safer Lincolnshire, both for our officers who serve the community and all the residents who live in this county."
Police and Crime Commissioner Marc Jones added: "It is vital that we ensure officers are protected so they can continue to keep our communities safe and there is a simple message to send to anyone who would wish not to be placed in a spit guard, don't spit at or bite police officers.
"Spitting and biting is a particularly nasty form of assault which can affect officers both physically and mentally, often leading to months of anxiety for them and their families as results from invasive tests for diseases are carried out. No-one should be subjected to such a vile form of assault.
"The introduction of spit guards is an operational one for the Chief Constable to make but I am delighted he has done so and he has my full support as do the officers who face assault on the streets whilst keeping us all safe."
Training for the use of SBGs will include following guidance:
Officers will give a clear verbal warning to an individual that they can and will issue a spit and bite guard if behaviour relating to spitting and biting does not desist.
This will be based on a situation and behaviour where a subject has spat at an officer, is spitting, or appears to be about to spit.
There is no time limit as to how long the spit and bite guard can be worn because it is made from a breathable material but an individual wearing one will not be left alone.
Once the risk of spitting or biting has passed the guard will be removed.