New Scunthorpe community hub to open next month
What do you think to the plans?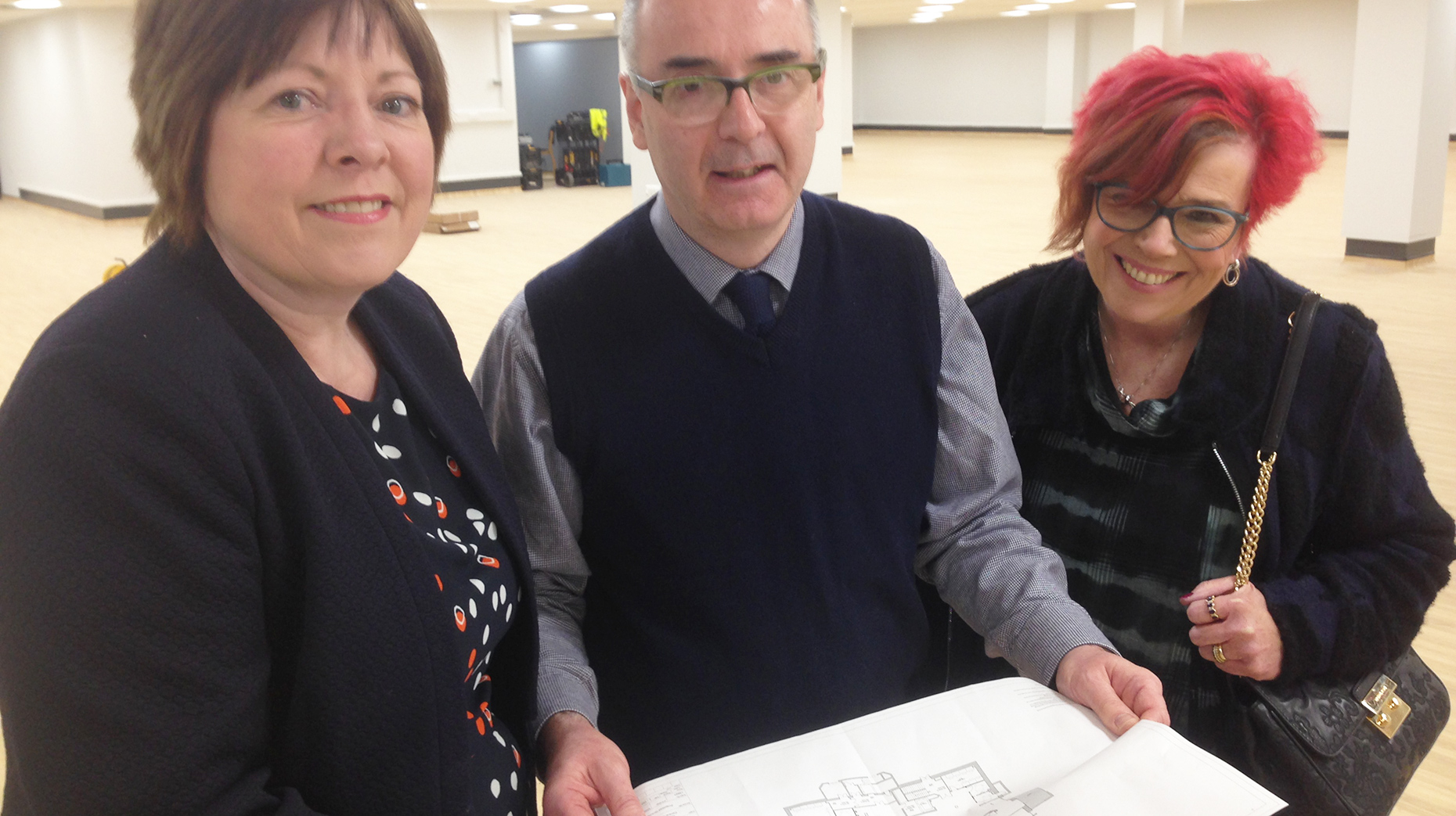 Work to turn a Scunthorpe library into a community hub with IT facilities, employment, housing and health advise, meeting rooms and activity spaces is on track to open next month.
The project is part of North Lincolnshire Council's regeneration plans to transform the town centre in a £60 million investment.
Scunthorpe Central will open to the public on May 14, 2018.
It will become a focal point for people to meet, borrow books, access job and training opportunities and get housing and health advice, plus a whole range of information.
The revamped building will provide:
A range of self-serve access
Improved IT
Large attractive shared ground floor reception
Employment advice
Housing advice
Health advice
Customer services
Quiet room
New meeting rooms and activity rooms
Children's library
Adult library
New quiet room
There will be some disruption and changes in the coming weeks while a number of services relocate to the community hub.
Citizens Advice North Lincolnshire will relocate from Oswald Road into Scunthorpe Central and provide a range of free advice to help people resolve their legal, money and other problems.
To enable this to happen, the premises on Oswald Road will need to close from April 30 to May 4. It will then reopen for the final week until Scunthorpe Central opens.
The Action Station on Cole Street will also move into Scunthorpe Central. To allow this to happen, the Cole Street building will close May 4.
The Base will need to close for two weeks from Monday, April 30 until Scunthorpe Central opens.
Key dates to be aware of:
April 30 – The Base closes
April 30 to May 4 – Citizens Advice North Lincolnshire closes, then reopens on Oswald Road for the final week
May 4 – Action Station closes
Councillor Julie Reed, North Lincolnshire Council's cabinet member for Adults and Health, was given a guided tour to see just how it is shaping up.
She said: "It is exciting to see how the building is being transformed. We are creating a fantastic facility for all to enjoy using the existing library building as the shell and completely renovating the inside.
"I am really impressed with progress so far. It is now a much more open, light and airy space that will cater for a whole range of needs all under one roof.
"The new facility will be much more than a library; there'll be a new quiet room, rooms people can book for events or meetings, a children's library and much more.
"People will be able to get advice on health and wellbeing, job and training opportunities and with Citizens' Advice North Lincolnshire also based there, it provides a great opportunity for organisations to work more closely together for the benefit of local residents."
Alan Usher, Chief Executive, Scunthorpe Citizen's Advice Bureau, said: "The building is amazing and looks great. We are very much looking forward to moving from our premises on Oswald Road into Scunthorpe Central. Bringing key services together and making it easier for residents to access, makes perfect sense.
"It also presents a great opportunity for us to expand and look at future funding. We look forward to continuing to provide a great advice and support service to our customers."