April 30, 2018 10.22 am
This story is over 44 months old
Sheep fly off the shelf for new Lancaster sculpture
Wooly hats off!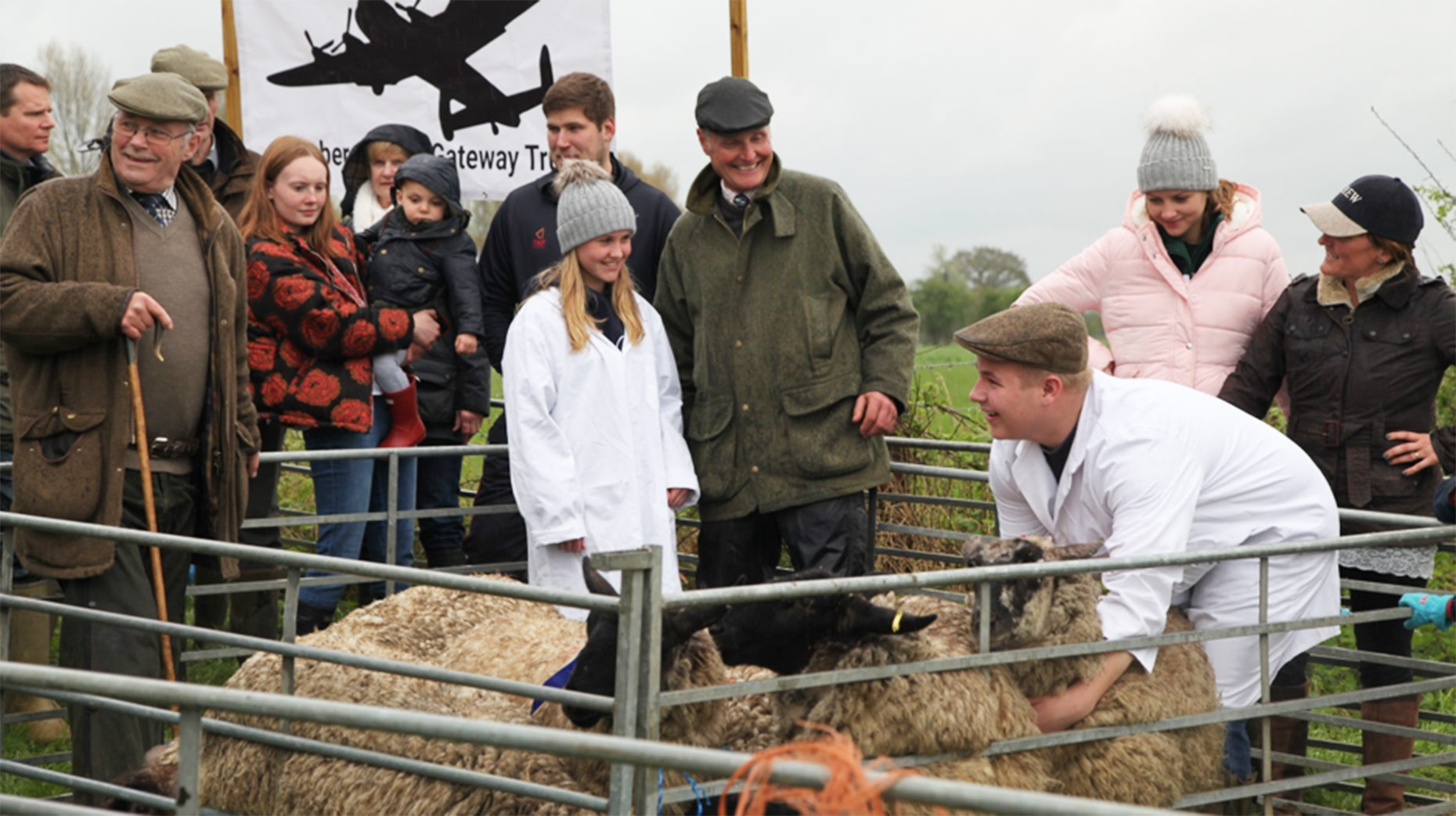 Prized sheep were auctioned off this weekend in order to raise funds for the recently approved Lancaster Bomber sculpture off the A46.
Auctioneer Bob Sheldon was supported by steward Nick Marris and handlers Jessica Sheldon and Josh White at the auction on Saturday, April 28.
The prize-winning sheep was sold by Master William Laird (6) of Potter Hill Farm and was bought by the Lord Nelson Pub at Winthorpe.
The auction was hosted by F J Betts & Sons, at their registered auction site.
Bid totals reached £1,000.
The funds will be added to the £30,000 raised so far on the Bomber County Gateway Trust JustGiving page and private donations.
The team behind the project need to raise £100,000 in total. People can find out more and donate on the page here. 
Bob Sheldon said: "I am so pleased to be able to support this wonderful cause that has been so widely welcomed – locally, nationally and internationally."
Trustee, Mr Ken Sadler added: "Following the announcement by North Kesteven District Council that we had gained planning permission to build the sculpture of the Lancaster Bomber on Tuesday night, we have had a very exciting few days.
"There has been a wonderful response from individuals and the media.
"Offers of support, both financial and other, have been coming in a pace. It is wonderful to raise more funds today and to do so just metres away from where the Lancaster Bomber will once again appear on the skyline."
The Bomber County Gateway Trust has been formed to create an iconic landmark art installation on the county border of Nottinghamshire and Lincolnshire.